BOB SHARPLESS - CHAIRMAN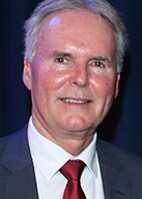 Prominent Queensland-based businessman Bob Sharpless was appointed to the Board as a Specialist Director in October 2013.

Sharpless is the Deputy Chairman of the Springfield Land Corporation as well as a long-time Lions' member and a life-long AFL supporter.

He is a qualified civil engineer with an MBA and has over 20 years' experience in the property development industry.

He was elected president of the Ipswich branch of the UDIA in November 2007, and is now responsible for the Springfield development and other projects in India.

Mr Sharpless was elected to the position of Lions Chairman following the resignation of Angus Johnson in October 2013.
ANDREW WELLINGTON - DEPUTY CHAIRMAN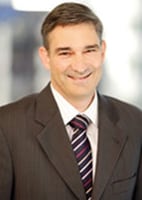 Andrew is a Chartered Accountant and has been a Partner of PwC Australia since 2003. PwC Australia is a partnership with more than 400 partners in Australia and employs over 500 people in Queensland.
He is a member of the Brisbane firms Leadership Group of Partners and is a member of the Australian Board of Partners. He provides Corporate Advisory services to a range of large public and private clients.
Andrew served as the Chair of FINSIA's (Financial Services Institute of Australasia) Queensland Regional Council from 2007 to 2011.
He is a Senior Fellow of FINSIA and an Associate of the Institute of Chartered Accountants in Australia. His qualifications include a Bachelor of Commerce (Hons) and a Masters of Accounting.
A long term supporter of the club, Andrew has been a member of the Brisbane Bears and then Brisbane Lions since 1995.
His direct involvement in football includes playing Under 19's in the WAFL, amateur football and more recently involvement in junior football in Brisbane. Andrew has coached junior football with Wests Juniors, a Brisbane juniors club and was Treasurer of the club for a number of years.
In 2013, Andrew approached and worked with the Brisbane Lions to establish the 'Lions in Business' breakfast series.
The series is a program to provide the Brisbane Lions with a presence in the Corporate Community, an opportunity to further promote their brand and a networking opportunity for corporate sponsors and supporters of the Brisbane Lions.
In 2017, Wellington was named to take on the role of Deputy Chairman while also continuing as Finance Director, as advised at the Annual General Meeting in December, 2016.
LEIGH MATTHEWS - DIRECTOR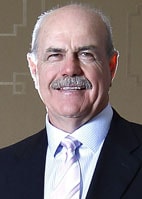 Leigh Matthews' VFL/AFL career, as both player and coach, has been crowned with success and legendary status.

Matthews played 332 senior matches and kicked 915 goals with Hawthorn from 1969-85 and is regarded as one of the best players to have ever graced a football field. At the Hawks, he was part of four premiership sides, won a remarkable eight best and fairest awards, and also spent five seasons as Captain.

Following his retirement from football in 1985, Matthews moved into coaching and famously led Collingwood to a breakthrough premiership in 1990.

He later joined the Brisbane Lions at the end of the 1998 season, and transformed the Club from wooden-spooners to AFL Premiers in just three years. Matthews went on to guide the Lions to an historic hat-trick of premierships from 2001-2003.

He retired from coaching at the end of 2008, but continued to have a presence in the AFL with a prominent media role.

He returned to Club in October 2013 as Football Director on the Brisbane Lions Board.
In 2017, Matthews stepped aside from the roles of Football Manager and Deputy Chairman, after telling the Board that his work across the football media industry meant he could not commit to a major role on an ongoing basis. Matthews remains a Director on the Brisbane Lions board.
MICK POWER - DIRECTOR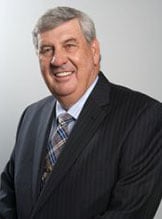 Mick Power is one of Australia's leading businessmen with more than 40 years of experience in civil engineering, project management, construction and property investment.

He founded the BMD Group in 1979 and has since grown it into the largest private civil construction and development group in the country.

In addition to his incredible business achievements, Power has been heavily involved as an active Board Member of other notable organisations including the Southbank Corporation, Greg Norman Golf Foundation, The Mater Children's Hospital Research Appeal & Leadership Gifts, Queensland Surf Lifesaving Foundation, Northcliffe Foundation and is an Honorary Ambassador for the City of Brisbane.

He has also long been associated with the Lions both as a Club member since 2001 and as part of the exclusive Lethal Lions coterie group since 2003.

Power was appointed to the Board as a casual vacancy member-based appointee in September 2010, and was re-elected by the members in December 2014.
PETER McGREGOR - DIRECTOR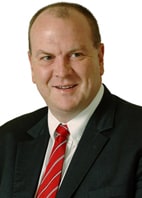 Peter McGregor is Chief Executive Officer of Think, a Melbourne-based technology company.
A life-long Brisbane Lions and Fitzroy supporter, he brings to the Board extensive experience across all aspects of the finance industry.
Over the past 25 years, Mr McGregor has held numerous senior management and executive roles, including having been a Partner with Goldman Sachs JBWere, a Managing Director at Commonwealth Bank of Australia and Chief Financial Officer of Asciano - one of Australia's largest listed companies.
He also brings a wealth of experience as a Director, having previously served on the Boards of Melbourne and Gold Coast Airports, and as Chairman of the Port of Geelong.
Mr McGregor said a desire to see the Lions return as a dominant force in the AFL led him to join the current Board.
"I've spent 40 years supporting the Lions, first as Fitzroy then Brisbane," he said.
"Like all our players and staff, I hope to play a role in ensuring the return of the Lions as a force in the AFL."
SARAH KELLY - DIRECTOR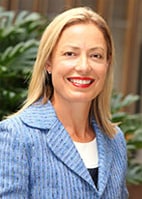 Sarah is a Senior Lecturer in Marketing at the University of Queensland Business School and Director of the MBA Program.
Her research interests include sports marketing strategy and impacts, cross cultural advertising and international trademark law and branding. She has conducted research and consultancy with industry, government and the non-profit sectors, including the Australian Sports Commission, Australian University Sports, The Coalition of Professional Sports, IP Australia, The Federal Court of Australia, Fosters and Synergies Economics Consulting.
Sarah has multidisciplinary training, having had extensive experience as a practicing lawyer and in commercial management, prior to completion of her PhD in sports marketing, and postdoctoral appointment in psychology.
She has published in leading academic peer reviewed journals including the Journal of Advertising, the Journal of Sports Management, International Journal of Advertising and the Journal of Experimental Psychology: Applied.
Sarah also teaches marketing and advertising, across undergraduate, masters, MBA and executive education programs, and has received awards for her teaching.
ROSS THORNTON - DIRECTOR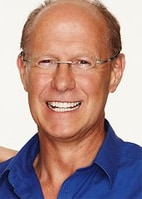 Ross Thornton is no stranger to the Club, having played 146 senior games with Fitzroy across 10 years (1980-89), before holding valuable positions as both an Assistant Coach and Team Manager at the Lions prior to the merger.

Along with his glowing football resume, Ross has proven just as successful in business having worked with giant family restaurant chain McDonald's since 1998. He currently owns and operates two franchises – in Keysborough and Parkmore.

He became the second Life Member to sit on the current Board along with three-time premiership coach Matthews, after being elected by the members in December 2014.

With a strong Fitzroy association, Ross is determined to help drive the Club's engagement strategies in Melbourne.

CATHIE REID - DIRECTOR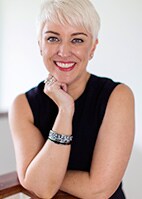 Reid is the Co-Founder of Epic Pharmacy, Epic Digital and the Epic Good Foundation.
Epic Pharmacy is one of Australia's largest pharmacy service providers to the hospital, oncology and aged care sector.
Reid has championed Epic Pharmacy's strong support for women in sport, delivering the keynote address at the inaugural Women of the Pride lunch in 2015, the same year Epic Pharmacy were founding partner of the Brisbane Heat WBBL, and a proud corporate supporter of the title winning Queensland Firebirds.
Reid grew up in Victoria as a member of an AFL-loving household, and commenced her involvement with the Lions when she moved to Queensland in 1998.

CYRIL JINKS - DIRECTOR
Jinks is Director – Equities at Bell Potter Securities, specialising in corporate finance and investing in emerging growth industrial companies.
He has been a member of the Brisbane Lions since the mid-1990s, having played Australian Football as a junior for the Inala club from Under 7 to Under 15, then as ruck for the Redlands Sharks Division 2 team played in 2000 and 2001.
"In my working life, I've raised a large amount of capital across the last 10 years for predominantly listed companies – I would like to assist the Lions with their corporate engagement and driving non-football ways to increase profitability," he said.