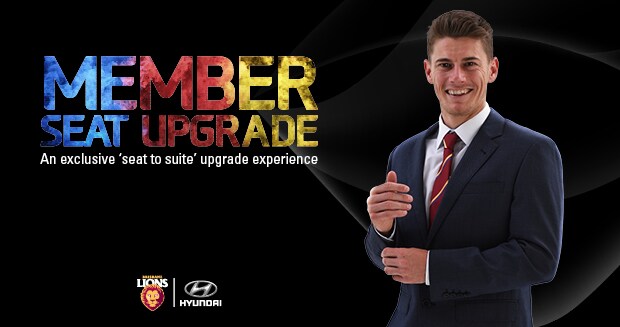 The Member Seat Upgrade is another way our club partner Hyundai is making footy better.
Each home game 4 of our loyal Brisbane Lions Members will be randomly chosen from the crowd to be upgraded to 16-person Corporate Box at the next home game. That means if you're the lucky one chosen, you'll be bringing 3 extra guests along with you.
You'll be provided with a personal waiter serving a selection of footy fare and complementary non-alcoholic drinks. You'll also have access to the Hyundai AREA VIP Lounge, an exclusive corporate area complete with complimentary massages, cash bar and relaxed lounge area.
Check this page again when the 2017 season begins to see how you could benefit from the Member Seat Upgrade.