"I think you could get scientists to analyze this episode and they wouldn't understand all of the tangents and links that we've been on" - Dom Fay has called this week's From the Players' Lounge podcast 'the most peculiar' episode yet.
With the late withdrawal of Mitch Robinson (home duties), we decided to call on Jackson Paine (as co-host) and special guest Gary O'Donnell - and the boys don't disappoint.
Here's what they cover:
The boys discuss Painey's injury, and he declares himself the 'Benjamin Button of diseases.'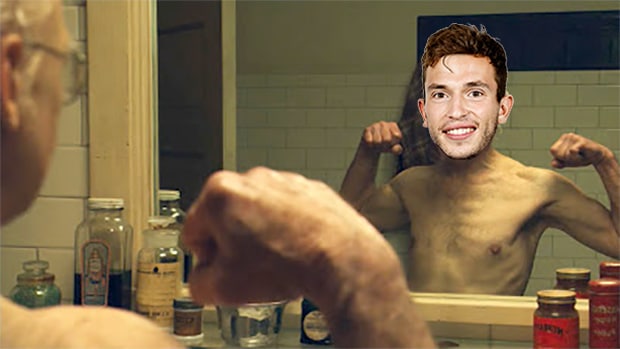 Jackson Button?
The boys review our Round 12 loss to Fremantle.
The boys talk about Eric 'The Eel' Hipwood, and Gary tells a story of the first time he met him.
"We're expecting some big things from him over a career" - O'Donnell on Hipwood.
The boys talk about a craze that has hit the Club... Birkenstocks. Painey thinks there's around 10 players wearing the Birkenstocks now.
.@Merrett21's #BirkenSocks are back... Can you guess which first-year he's passed his "hip" styling onto? pic.twitter.com/1X8gNU31DQ

— Brisbane Lions (@brisbanelions) May 11, 2016
The boys once again talk about the Brisbane northside v the southside.
Jackson Paine tells a funny story about Michael Close, Rohan Bewick and Josh Green.
The boys preview our Round 13 game against West Coast.
Do you have someone you want to feature on the podcast? Send through your thoughts by tweeting the boys and using #LionsPlayersLounge
The From The Players' Lounge Podcast is now on iTunes. Make sure you subscribe and give the podcast a rating and a review.


More From The Players' Lounge

Young guns a 'turning point'

The hidden story of the "Mozzie Squad"