It's time for the next part of our 2016 Player Review series.
Today we're looking at players with guernsey numbers 21-25.
#21 Daniel Merrett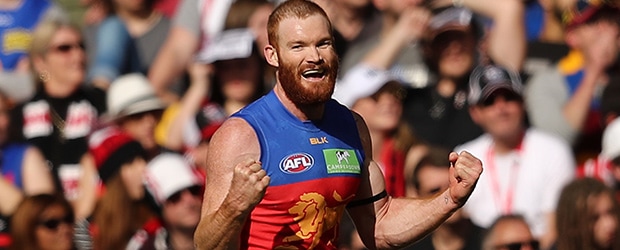 Daniel Merrett has been a mainstay in the Lions' backline since 2005 after initially being drafted as a forward at the end of 2002. He leaves the Lions after having played on some of the game's biggest and best forwards. In another consistent year, Merrett notched up a career milestone by playing his 200th AFL game, which was also his farewell game.
Coach's notes:
Merrett played 19 games for the season. He was second in marks from opposition with 24, just over one mark per game. He had 39 rebound 50s and played on the opposition's best forwards every week. He provided good support and leadership for young Harris Andrews and Matthew Hammelmann down there. He was second at the club for spoils with 142 for the year, (10th in AFL) was sixth in the AFL for free kicks (21). Rog retired after 14 seasons at the Club.
#22 Marco Paparone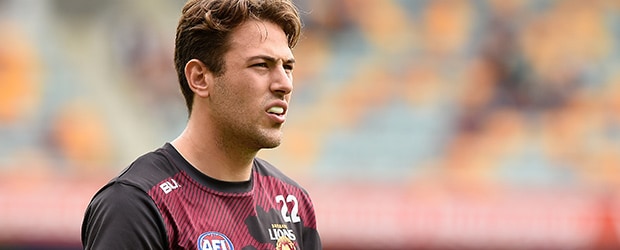 Marco Paparone's season was cut short by a persistent hamstring injury. His best game came in Round 13 where he had 18 disposals, 6 marks and four tackles. Paparone should play his 50th game in 2017.
Coach's notes:
Marco Paparone only played four games for the season. He played 3 or 4 at NEAFL level, but the rest of the year was out with a persistent hamstring injury which cut his season short. He played mostly across half back, playing as a 3rd tall for us, occasionally playing on the wing. He used his run and carry ability to rebound from defensive 50 in the games that he played. Paparone is another who will be looking for a big pre-season to cement his spot across the back line in 2017.
#23 Joshua Schache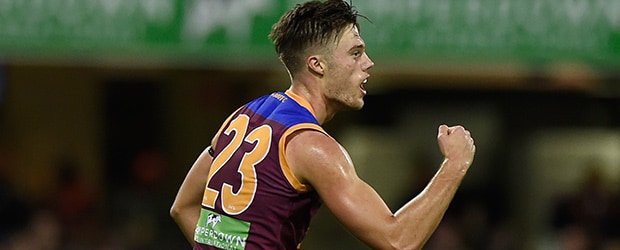 The Brisbane Lions' landed their preferred man at the 2015 National Draft, taking Murray Bushrangers' Josh Schache at Pick No. 2. He had an impressive debut season, playing 17 games and winning the praise of AFL commentators. One of his best games came in Round 13 against the West Coast Eagles where Schache had 15 disposals, 9 marks and kicked 2.3 in a strong display.
Coach's notes:
Josh Schache in his 1st year at the Club, played 17 games and kicked 16 goals and 18 points. He had 34 shots on goal in 17 games so was kicking two a game. Schache finished equal #1 for contest marks and won the Club's best 1st year player for 2016. He basically took the best defender every week. It was a credit to him that he was able to maintain a high standard, another who has a big and promising 2017.
#24 Liam Dawson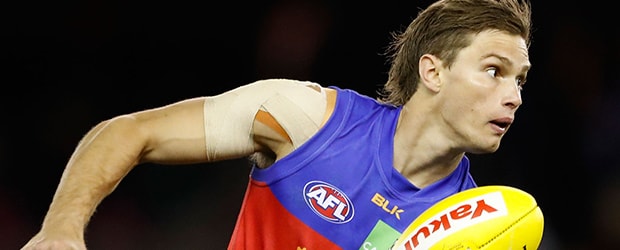 Playing seven games in 2016, versatile Liam Dawson kicked a career high two goals against St Kilda in Round 23. Used in roles between half back and half forward, the 20-year-old Queenslander will continue to improve with experience. Dawson re-signed with the Club in April until at least the end of 2018.
Coach's notes:
Liam Dawson played seven AFL games for the season, mainly as 3rd tall forward. He played 10 NEAFL games. In his seven AFL games, he kicked 5 goals straight and took 20 marks. Dawson played 10 NEAFL games most of them across half back before moving forward. He's a young player who will come into his 3rd season in 2017.
#25 Daniel McStay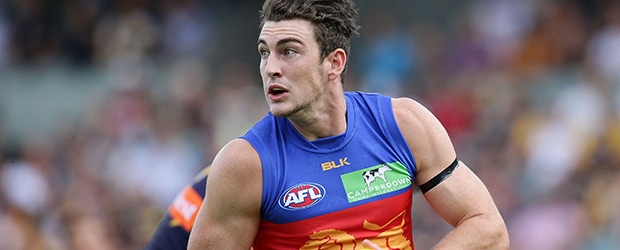 Third year player Daniel McStay's season was characterised by steady development. The 21-year-old was strong for the Lions in defence, and was occasionally thrown forward when needed. His season came to an end after an ankle break in Round 17 against GWS.
Coach's notes:
Dan McStay played 12 games of AFL in 2016 and two NEAFL games. In those two games he took 29 marks. He played mainly at AFL level across half back, occasionally down forward for us and was able to kick 4 goals when he moved forward. McStay hurt his ankle late in the year which shortened his season. He was number 3 for the Club in marks from opposition with 20. McStay's another player coming into his 4th season with high expectations whether that be as a defender or forward.
Other Player Reviews:

Numbers 1 - 5

Numbers 6 - 10

Numbers 11 - 15

Numbers 16 - 20