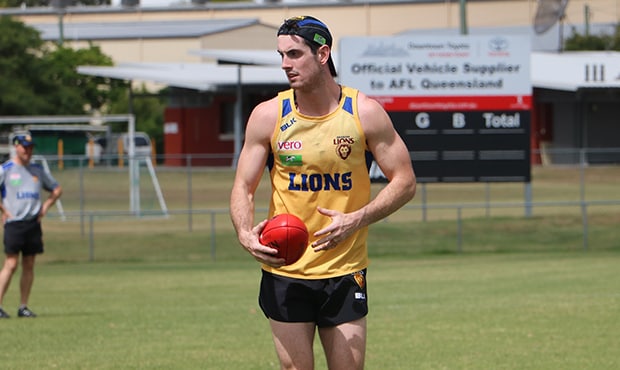 SIGNING a deal took a bit longer than expected, but rugged Brisbane Lions defender Darcy Gardiner says he never contemplated leaving the club.
Negotiations to extend his three-year stay in Brisbane began early last season but were only finalised during the final week of the NAB AFL Trade Period.
Speaking for the first time since re-signing, Gardiner told AFL.com.au despite the lack of success in his early years, it was an easy decision to stay on.
"It took its time, but it always does, it's always a long process for most blokes and I got there in the end and am very happy with the outcome," Gardiner said.
"There was never any talk about it not getting done. I was always comfortable."
The Lions had a tough 2016, but Gardiner said the young core of players were extremely tight knit.
He said the talent on their list drew him to return.
Although less than two weeks into the tenure of new coach Chris Fagan, Gardiner said there was already a different feel around pre-season training.
"Sometimes you get back into it and guys go through the motions, but everyone's been excited," he said.
"Chris is a very laid back, very easy-going bloke. He's got a very good reputation and has come from a very successful club.
"He's brought a good message across about continual improvement and backing ourselves in and not worrying about mistakes and we'll get better from there.
"It's good to see the older blokes who aren't due back for another couple of weeks, pop in every now and then, and drive that leadership to help us."
Gardiner has played 43 games over his three years and often played with injury, but is healthy and says he is ready to do a full pre-season.
Trending news:
The views in this article are those of the author and not necessarily those of the AFL or its clubs