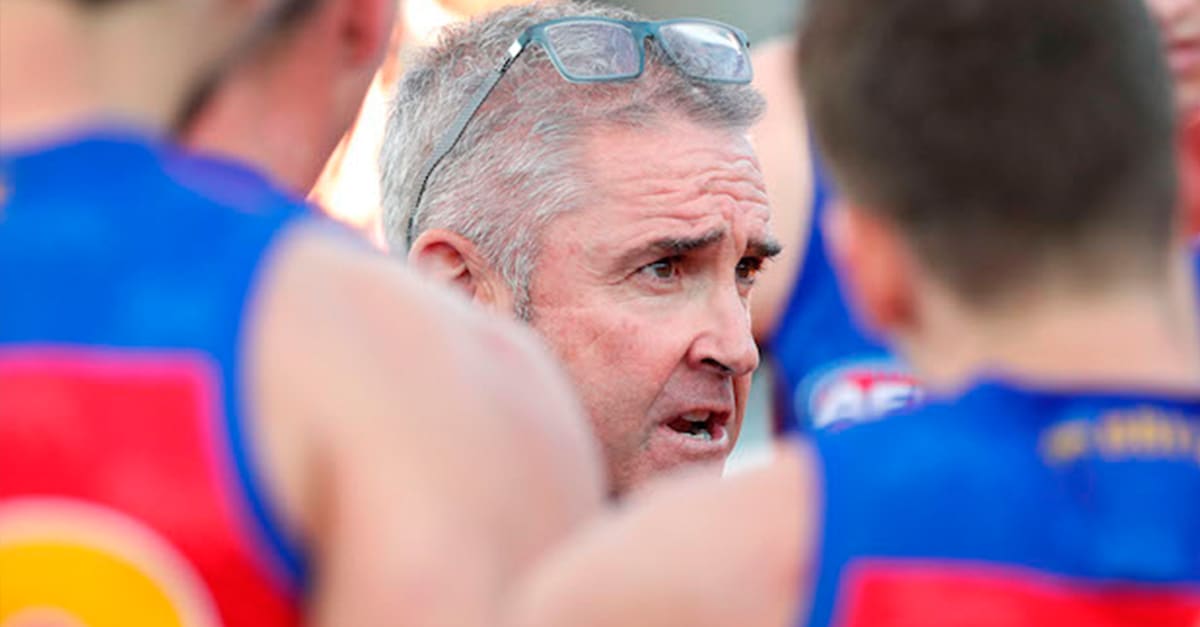 The Brisbane Lions have tried just about everything to address their form at the Gabba.
Recently, they limited the number of rooms available to players and the number of external staff in the rooms pre-game.
It's all been an attempt to create an 'away' environment, which oddly enough is where the Lions have played their most consistent football.
Although it hasn't worked yet, ruckman Stefan Martin told AFL.com.au it was a prime example of how new coach Chris Fagan loved to solve a problem.
"About a month or two ago we made it a big focus to try and get back a stronghold at the Gabba," Martin said.
"The leadership group, with Fages, discussed it.
"He tried to tinker with some things pre-game. We had some staff around the rooms and he wondered whether there were some external factors (distracting us).
"He limited the rooms we could access on game day to the types of rooms we get provided when we're away – just the change room and physio area.
"That hasn't resulted in better performances yet, but we've tried to address it."
The Lions return to the Gabba on Saturday afternoon to host Fremantle, almost 12 months to the day since the Dockers handed them an embarrassing 83-point loss at the same venue.
The Lions won just twice at home in 2016, three times in 2015 and have an average losing margin of 60 points in their four outings this year.
The past three matches against Richmond, Port Adelaide and Adelaide have effectively been over by half-time.
"That's some of the best things about Fages, he's a real problem solver," Martin said.
"Every problem that comes up, I reckon he loses sleep thinking of solutions.
"He's always coming to the players with things he's thought about or ideas. He won't die wondering."
Martin said the players felt "extra pain" for losing so badly in front of fans he described as loyal for continuing to turn up during tough times.
He said the Dockers would again pose a difficult challenge.
"Their midfield is very good and they're quite a good contested team," he said.
"We expect them to play a relatively exciting brand of footy – I think they've changed their game-plan this year a bit.
"We can't worry too much about them because the things we're trying to rectify is the basics of football, our attack of the ball and our intensity."
The views in this article are those of the author and not necessarily those of the AFL or its clubs