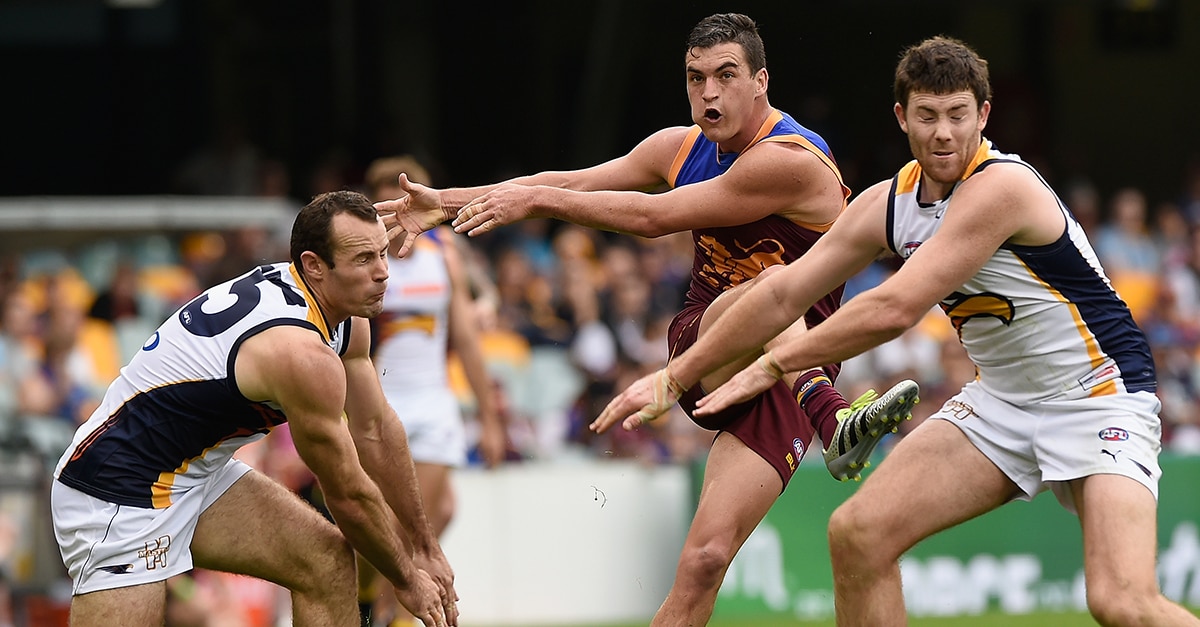 AFL PREMIERSHIP SEASON - ROUND 19
Brisbane Lions v West Coast Eagles
2.40pm AWST, 4.40pm AEST, Sunday 30 July
Domain Stadium
RECENT HISTORY:
2016: Round 13 - Brisbane Lions 12.10 (82) def. by West Coast Eagles 20.11 (131) @ Gabba
2016: Round 1 – Brisbane Lions 15.12 (102) def. by West Coast Eagles 26.10 (166) @ Domain
2015: Round 4 – Brisbane Lions 9.11 (65) def. by West Coast Eagles 17.16 (118) @ Gabba
2014: Round 17 – Brisbane Lions 9.10 (64) def. by West Coast Eagles 11.10 (76) @ Gabba
2013: Round 7 - Brisbane Lions 12.10 (82) def. by West Coast Eagles 17.6 (108) @Gabba
NEAFL STATE LEAGUE SEASON - ROUND 18
Brisbane Lions v Canberra Demons
12.00pm, Saturday 29 July
Manuka Oval, Canberra
INJURY LIST
The Club's injury list is updated each Tuesday - for injury information, please visit the Lions Health Centre.
TRAINING TIMES
Watch the Brisbane Lions Captain's Run this Saturday, July 29, from approximately 3:30 – 4:15pm at Domain Stadium.
**Please note that training times are subject to change at any time and players are not always available. Any changes to the open training will be posted on the Lions Twitter.
WHAT TO EXPECT ON LIONS.COM.AU THIS WEEK
Monday

Vote: Player of the Round
Player of the Round (video)
Match Gallery
Press Conference with Ryan Lester

Tuesday

Recovery Report with Peter Blanch
Coaches Wrap with Jed Adcock
Press Conference
NEAFL Highlights: v Redland
NEAFL Player of the Week

Wednesday

Match Preview: v West Coast Eagles
Opposition Watch: West Coast Eagles
NEAFL Wrap with Mitch Hahn
In the Mix: v West Coach Eagles
Disasterchef (video)
Word Association (video)

Thursday

Squad announcement
Throwback Thursday (video)

Friday

Team announcement
Locker Talk (video)
Press Conference with Chris Fagan
Opposition Quiz
Instagram: Caption this competition
*This is a plan. Schedule is subject to change.
PLAYER OF THE YEAR
Fans are encouraged to vote following each round for the Player of the Year.
Register and start voting here now.
The views in this article are those of the author and not necessarily those of the AFL or its clubs