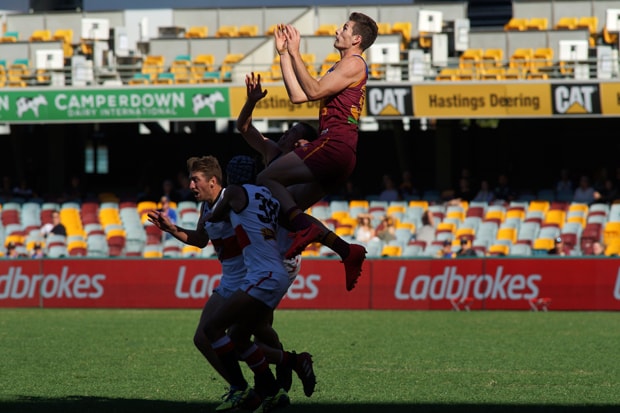 Jono Freeman sets up for a hanger.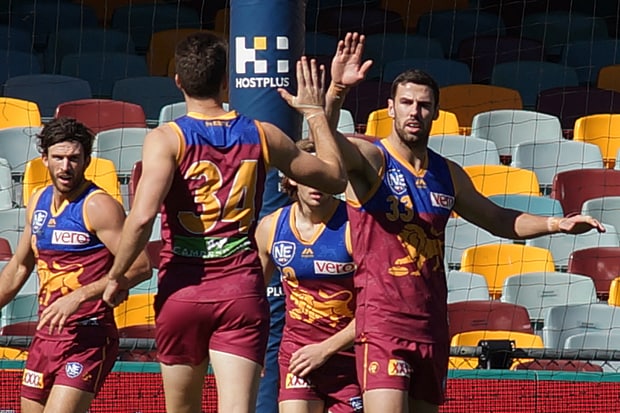 Michael Close celebrates a goal.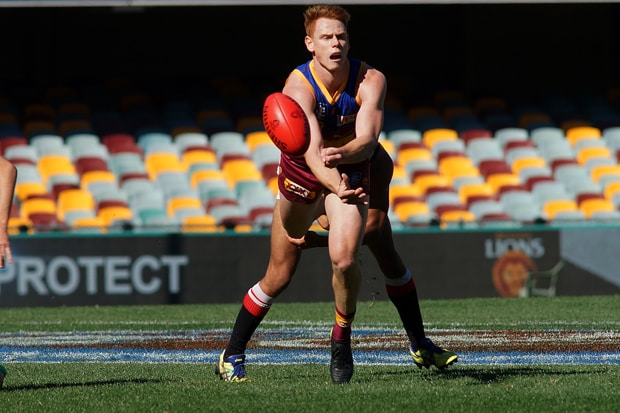 Blake Grewar gets a handpass away in the nick of time.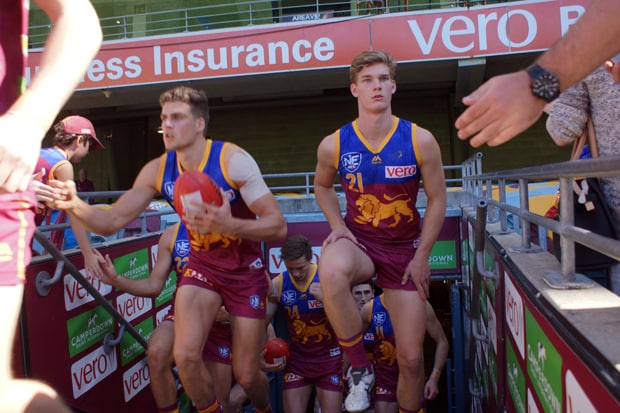 At the Gabba for the first time this year!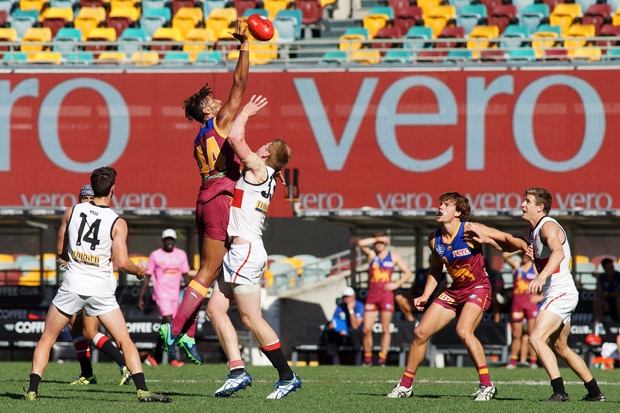 Archie Smith dominates in the ruck.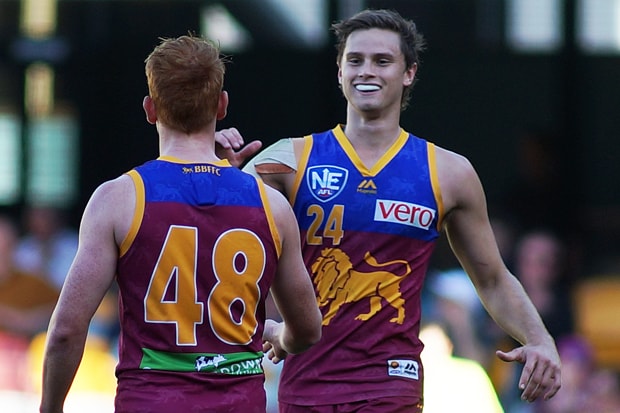 All smiles from Liam Dawson.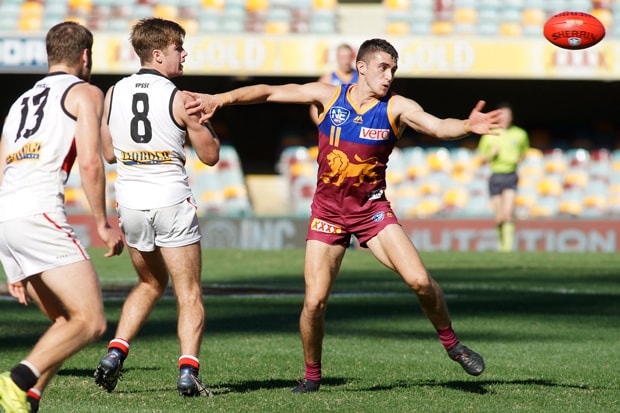 Cian Hanley reaches out for the ball.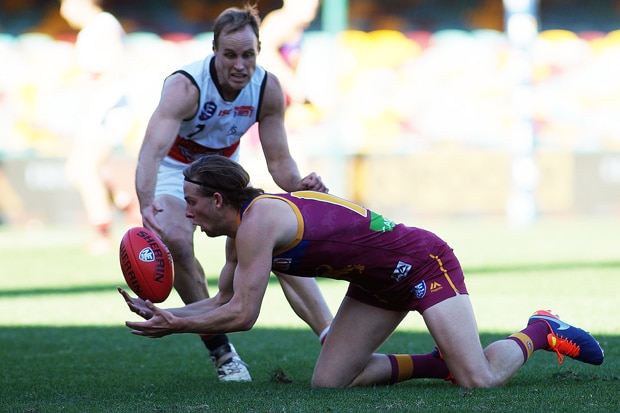 Josh Clayton takes a diving mark.

Corey Lyons scoops up a loose ball.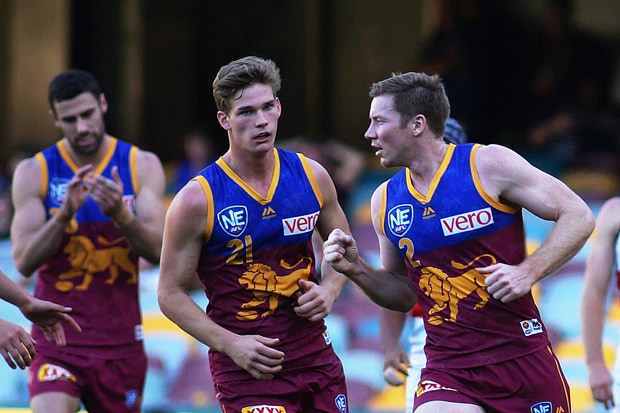 Ryan Harwood in his successful return from injury.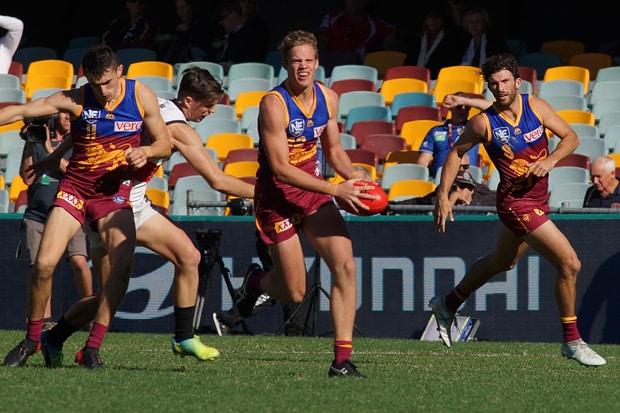 Mitch Hinge finds space.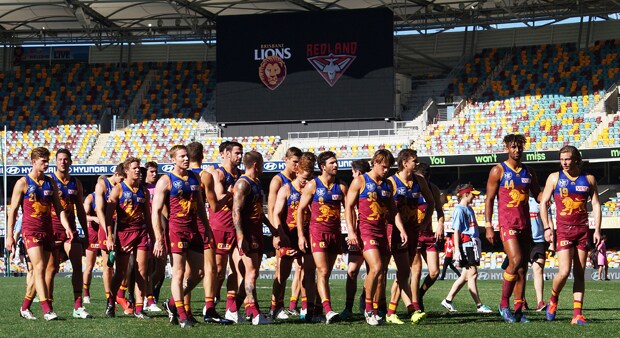 Eight wins in a row!