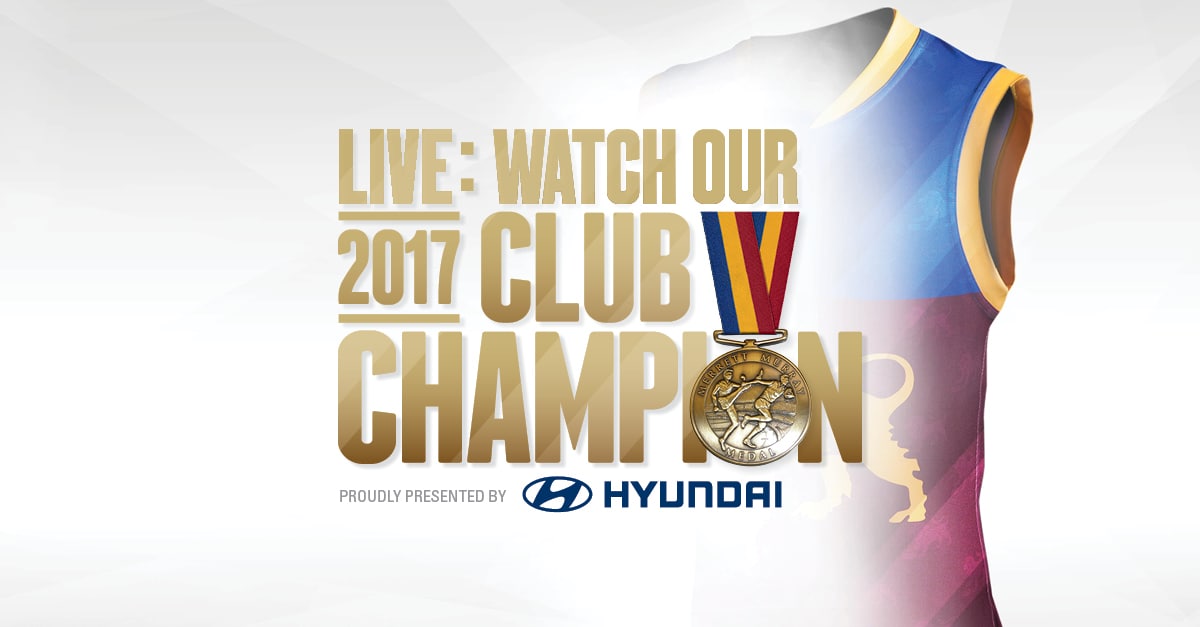 APP USERS - Click here to live stream our 2017 Club Champion.
On Friday the 1st of September, the Brisbane Lions will name their 2017 Club Champion, along with numerous other award winners.
You will be able to follow the night here, with our live stream beginning at approximately 7.45pm.
Make sure you follow us on Instagram, Snapchat, Facebook and Twitter for more coverage and behind the scenes access. Don't forget to join the conversation by using #LionsClubChampion.
The views in this article are those of the author and not necessarily those of the AFL or its clubs