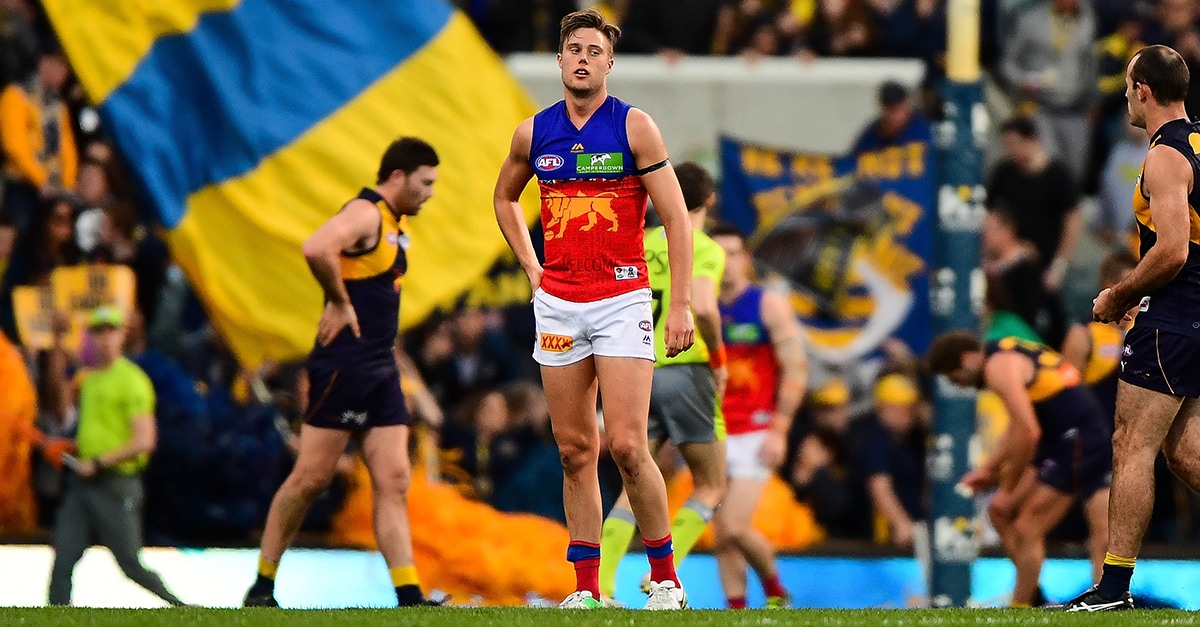 The Brisbane Lions confirmed this morning that they are open to trading forward Josh Schache to a Victorian club if a suitable deal can be reached.
The NAB AFL Trade period opened in Melbourne at Etihad Stadium this morning. The Lions General Manager of Football David Noble spoke to NAB AFL Trade Radio.
"We've had a mature conversation more than anything about Josh's desire to go home, and we had that conversation open and honestly when he re-signed that we thought there'd be a point in time when he would consider going home," Noble said.
"We've got on the front foot and had a conversation with Josh and his manager and if things work out for both parties he would be interested."
Schache signed a new two-year contract with Brisbane in August. But the desire to move home to be closer to family and friends in country Victoria proved too strong.
The decision to put Schache up for trade was made after his return from holidays a few days ago.
"I checked with him after his holiday, knowing that being home would then perhaps throw up some different emotions for him," Noble said.
If no beneficial deal for the Lions can be reached, Schache will remain in Brisbane.
"I think we've looked at it and said if it fits for both, that's fine. If it doesn't then Josh will still be a required player for the next two years."
Noble confirmed the news Adelaide Crows forward Charlie Cameron had requested a trade to Brisbane, but that is where discussions have stopped.
"We haven't spoken to Adelaide yet. We know through his manager that Charlie's informed Adelaide and look we'll respect that and we'll have those negotiations behind the scenes."
305-gamer Hawthorn great Luke Hodge's deal with the Club is still a work in progress.
"We'll have to wait and see. There are still a few things in play for us in regards to positions and that type of thing.
"If we can do something with Hawthorn, we'd love to. We're very honoured that Luke, as a great of Hawthorn, has selected our club and to come and help our club through Chris Fagan. So we're very excited about that. But we'll just have to wait and see as the trade period transpires how that unfolds."
Day 1 of NAB AFL Trade Period commenced today and will run until Thursday October 19th 1pm AEST.
The views in this article are those of the author and not necessarily those of the AFL or its clubs