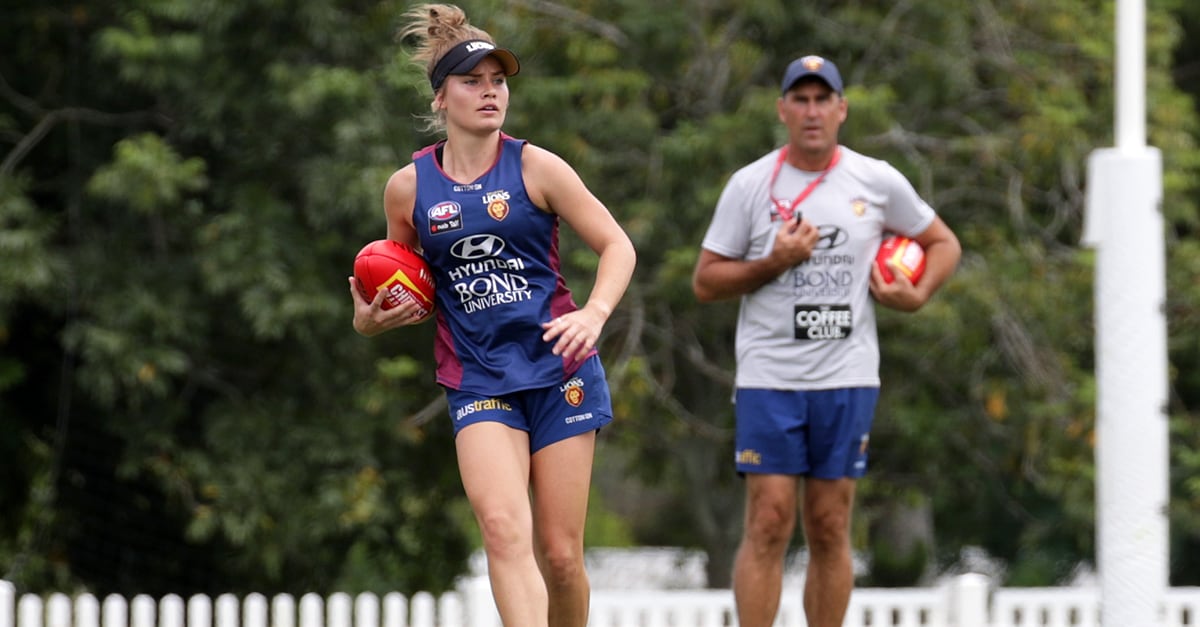 This time of year, the country's sporting world is gripped by tennis.
Locally, the Brisbane International is about to begin and the nation's excitement for the Australian Open in January starts to build.
One who will be watching the action closely is Lions AFLW player Krystal Scott.
The first-year rookie is known amongst her teammates for her endurance and athleticism, but she also happens to be a former tennis ace.
Scott spent two years at Norfolk State University in the United States on a scholarship.
"Tennis was sort of my life for six or seven years. As much as I can remember," she told lions.com.au.
"I wasn't on tour specifically but went around America. It's full on. It's like any full-time sporting career. It takes a lot out. But I love it. That competitive nature is what I'm built on."
Scott, originally from the Gold Coast grew up playing tennis through school with her brothers.
"I've always wanted to play AFL but there wasn't really a pathway for women at the time," she said.
Watching the inaugural season of the AFLW inspired her and she eventually decided to swap a tennis racquet for a Sherrin.
"I think I just had a change of heart and wanted that team environment. Then footy came along and it's all happened very quickly," she said.
Scott played footy for Bond University. Her hand-eye coordination and athleticism, paired with her professionalism held her in good stead for her debut season.
"I think my experience in elite sport played a really big part."
In October this year she was over the moon to be named as a Lions AFLW Rookie.
She's been training at Yeronga for the past two months and loving every second.
The most rewarding part for her swapping codes has been the friendships created and sense of camaraderie.
"Tennis was very lonely. Obviously, I had my team around me. I had physios, teammates, coaches that sort of thing. But when you're out there it's just you. So, it is a lot of battle with the mind as well."
"But I think coming out here with the girls and having a team around you that push you every step of the way makes a big difference.
"If you're having an off day, they get around you and lift you up."
Scott has more than impressed Senior Coach Craig Starcevich with her fitness and enthusiasm. Now she just needs to polish up on some skills.
"It's a big step up…a learning curve I guess for me."
"It was a little overwhelming at the start, but I think I'm really fitting in."
Scott and her AFLW teammates will return for their first training session on Monday, January 8.
The views in this article are those of the author and not necessarily those of the AFL or its clubs