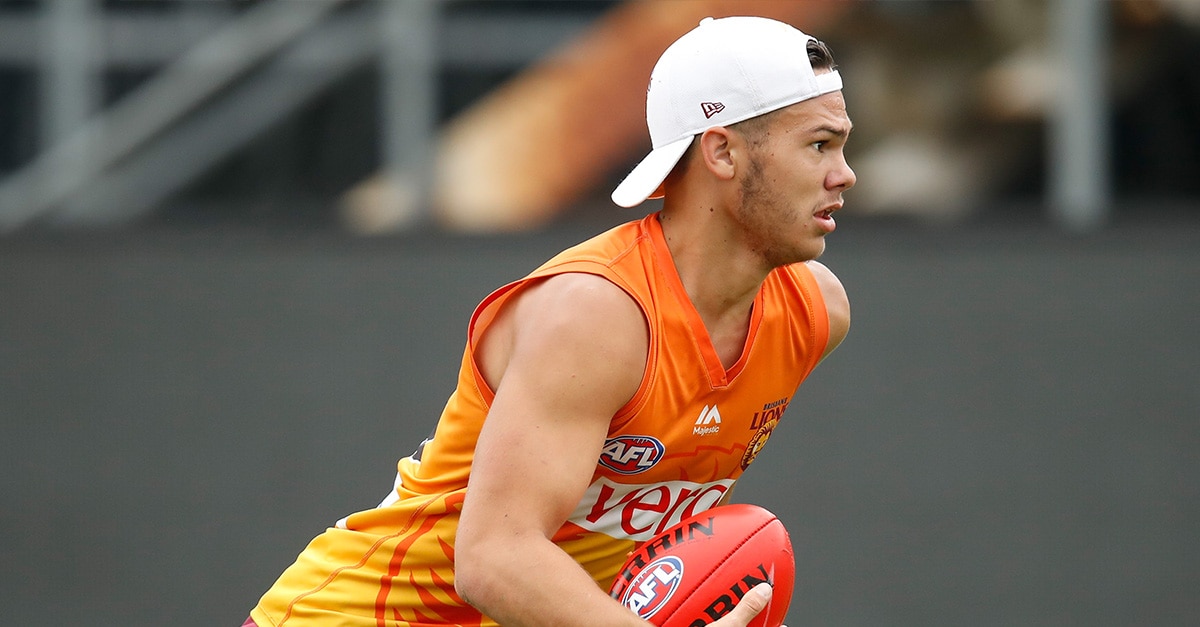 Chris Fagan could not be more impressed with Cameron Rayner's first month of training, but the Brisbane Lions coach has stopped short of guaranteeing him an opening round berth.
Rayner, the No.1 draft pick, is already adding to the intrigue, excelling in most drills and showing composure under pressure against his new teammates.
He looks capable of slotting straight in.
Rayner's not the only draftee to shine though, with Zac Bailey and Brandon Starcevich also looking competent enough to play early in the season.
Fagan said Rayner had not missed a beat since coming to the Club.
"It's been well documented from his 2km time trial that he's not the world's best endurance runner, but I'll tell you what, when the balls are out, no-one tries harder or competes harder," Fagan said.
"He's made a good impression. He's a humble young bloke, loves his footy, wants to be good, and is pretty level-headed.
"We like what we've seen so far.
"He looks like he's got the capacity to play pretty early in the piece, but we'll see how he goes over the rest of the pre-season."
Fagan showed he was willing to play his youngsters early in 2017, with previous draftees Hugh McCluggage and Jarrod Berry making their debuts in round three, and Cedric Cox in round four.
Star recruits Luke Hodge and Charlie Cameron are walk-up starts, while Allen Christensen and Mitch Robinson will also likely play straight up after missing all (in Christensen's case) and most (in Robinson's) of 2017.
The squeeze for spots is on, and Fagan is driving home competitiveness at his training sessions.
"Every time we train I'm looking at drills and what players are doing and trying to pick my team, but it's not an easy thing to do at the moment, which I'm quite excited about," he said.
"It was probably more obvious this time last year.
"We've got a bunch of good young blokes that want to get there and the older guys are really trying to step up.
"I'm less clear about what our best team looks like than I was at this time last year, but I think that's a really good thing."
After finishing bottom with five wins last season, Fagan said ladder position would again be irrelevant to him in 2018.
"I think you can choke yourself if you worry about wins and losses, particularly with a developing team.
"The focus again is to continue improving. There's no limit on us.
"We'll try and win every time we play. I don't know how many games we can win but we want to improve."
The views in this article are those of the author and not necessarily those of the AFL or its clubs