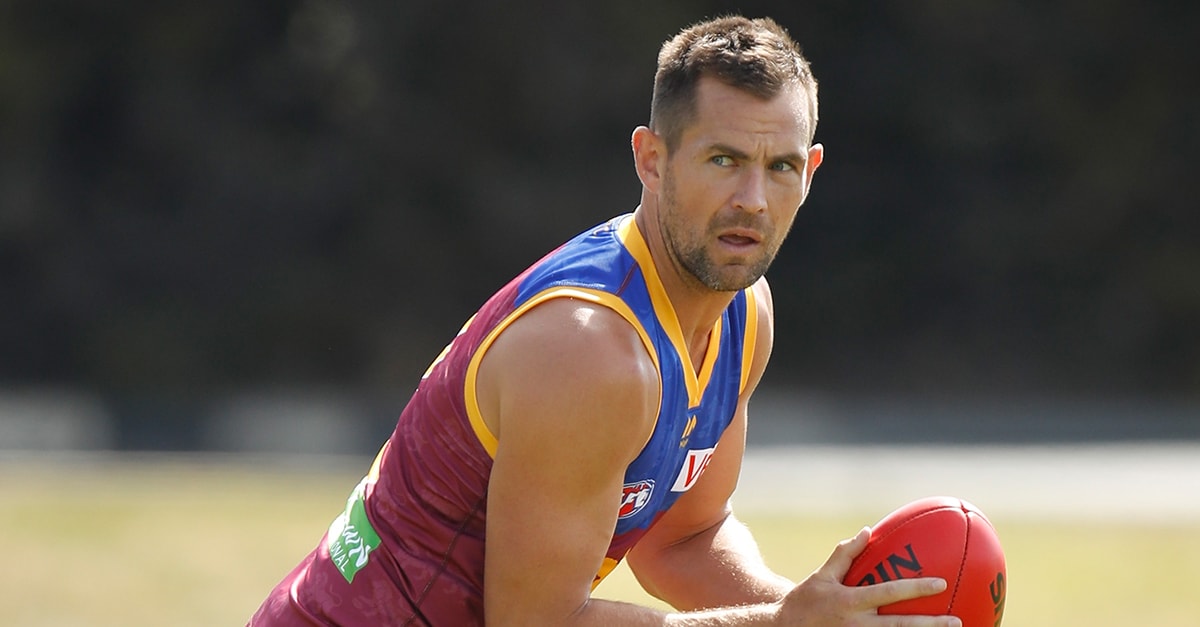 Luke Hodge was not named in the Brisbane Lions leadership group on Wednesday but he's already having a major influence at his new Club, captain Dayne Beams says.
Beams was reappointed for a second straight season, with Dayne Zorko his deputy, Harris Andrews another rung below, and Allen Christensen, Stefan Martin and Ryan Lester rounding out the group.
Despite Hodge's absence – he was always slated to play a mentoring role – Beams said the three-time premiership captain had fitted in quickly at the club.
"He's not in the leadership group as such, but he still sits in on all our leadership meetings," Beams said.
"I guess for him, the first three months has been about looking at the way we structure things and any potential changes he can make.
"He's already made a few of those.
"Being at Hawthorn with all the success, we'd be silly not to have him in and seek his advice and see how we can get better as a group."
Hodge said he was comfortable with not having an official title, saying there was "no point" a 33-year-old taking a spot from someone else.
"My job is to help out the guys that were nominated where I can," Hodge said.
"Anything I can do to help them out, whether it's advice or if I see something and point it out to them.
"And just try and help them develop as fast as they can."
Beams and Hodge have struck up a firm friendship, right from the day the former Hawk moved to Brisbane and visited the Captain's house for two hours.
Beams said he had already learnt a bit about organisation from the dual Norm Smith medallist, but wouldn't be trying to model himself on Hodge.
"There's bits and pieces I can take from Luke but I want to have my own style," he said.
"I think it's important now, with 46 guys on your list, you've got to adapt to different personalities, and I don't think you can get pigeon-holed into one style.
"I think you've got to be able to adapt to different people."
Hodge said it was Beams' passion that impressed him so much.
"You can see he wants to bring this football Club back to where it has been in the past.
"If you've got a Captain as passionate and motivated as what he is, it's very easy for the other players to follow behind him."
The views in this article are those of the author and not necessarily those of the AFL or its clubs