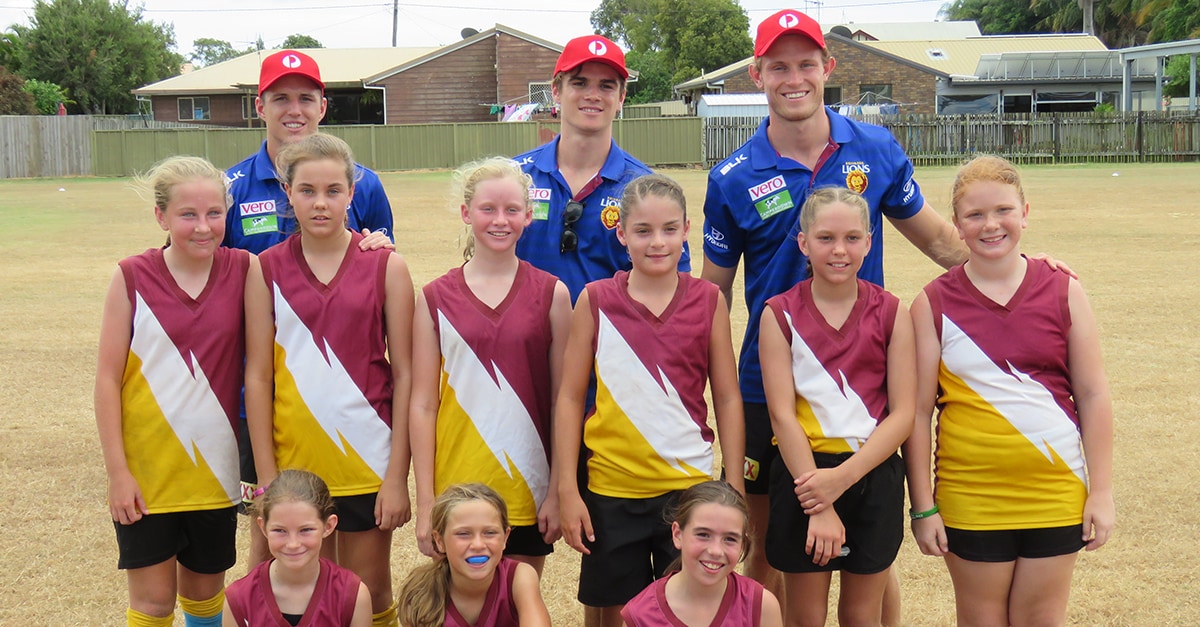 The Brisbane Lions will once again hit the road for the AFL Community Camp.
Over two days on February 19 and 20, the Lions will visit Toowoomba, Bundaberg, Fraser Coast and the Ipswich/Springfield region.
With all 18 AFL Clubs participating, the AFL Community Camps see over 750 players each spending two days meeting fans and developing stronger links between Australian Football and the community.
During the 2017 AFL Community camps, 120,363 school students had visits from AFL players with 742 schools being visited. 6,070 children participated in AFL super clinics, 2,668 people were visited in aged care/hospitals and funds were raised through official functions to assist local junior community football programs.
The AFL Community Camps started in 2003 and so far, have reached a total of 1,238,641 students across 6,615 school visits since the program's commencement.
See all the details about the Lions Community Camp visits below.
The views in this article are those of the author and not necessarily those of the AFL or its clubs