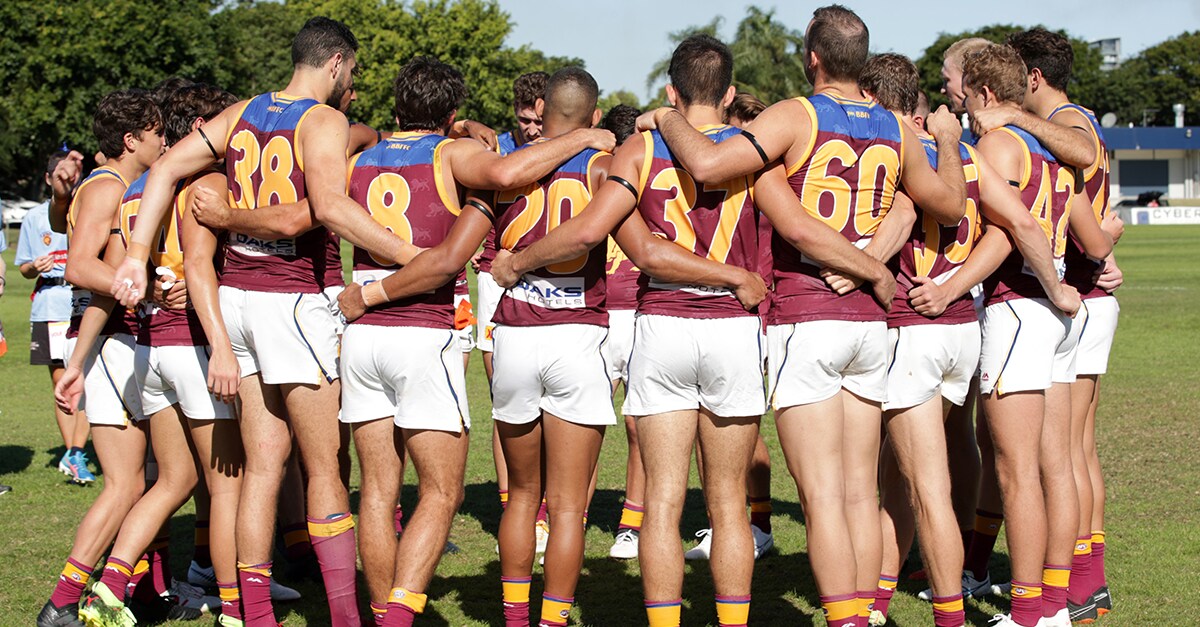 NEAFL Round 8
Brisbane Lions v Sydney Swans
South Pine Sports Complex, 11.30 am
Saturday, 26 May
Watch the live-stream of the match below.
Head to Lions NEAFL Twitter account for score updates and player stats throughout the match.
The Brisbane Lions and Sydney Swans meet for the second time this year in the NEAFL on Saturday at South Pine Sports Complex.
After losing their first three matches, including a convincing 50-point loss to the Lions in Round 2, the Swans have bounced back to form and have won their past three games.
Last week they thumped Southport, who were at the time sitting on top of the ladder, by 88 points.
The Lions have won their last five in dominant fashion and will be out to make it six wins in a row.
Rohan Bewick is out this week with a hand injury, while Claye Beams will also miss the match after picking up a minor hamstring injury last weekend.
Team
| | | | |
| --- | --- | --- | --- |
| B | #42 - Mitch Hinge | #45 - Jack Frost | #24 - Liam Dawson |
| HB | #20 - Cedric Cox | #22 - Marco Paparone | #32 - Sam Mayes |
| C | #19 - Jacob Allison | #35 - Ryan Lester | #1 - Ben Keays |
| HF | #43 - Jake Barrett | #38 - Connor Ballenden | #4 - Ryan Bastinac |
| F | #39 - Corey Lyons | #14 - Josh Walker | #7 - Tom Bell |
| FOL | #44 - Archie Smith | #36 - Rhys Mathieson | #37 - Brandon Starcevich |
| INT | #50 - Jai Kennealy | #51 - Caleb Franks | #52 - Justin Currie |
| | #53 - Daniel Fleming | #54 - Ethan Hunt | |
| EMER | Cody Stackelberg | Tarj Townson | |
IN: 51. Caleb Franks 53. Daniel Fleming 54. Ethan Hunt 52. Justin Currie
OUT: 8. Rohan Bewick (injured) 17. Claye Beams (injured) 54. Billy Johnson (injured)
Recent encounters
Round 2, 2018: Brisbane 19.10 (124) d Sydney 10.14 (74) at Moreton Bay Sports Complex
Grand Final, 2017: Brisbane 12.13 (85) d Sydney 10.22 (82) at the SCG
Round 19, 2017: Brisbane 19.14 (128) d Sydney 15.19 (109) at the Gabba
The views in this article are those of the author and not necessarily those of the AFL or its clubs