Domestic & Family Violence Awareness & Prevention
The Brisbane Lions is committed to ensuring that our local community is safe and could even help to save lives. Brisbane Lions partnered with the Queensland Government under the Department of Communities in campaigning against Domestic and Family Violence.
The Governments do something campaign strives to empower everyone in the broader community to stand up and do something about Domestic & Family violence
More information about the campaign is available here.
For more information please contact the Club's Community Engagement Team:
Telephone: (07) 3335 1777
Email: community@lions.com.au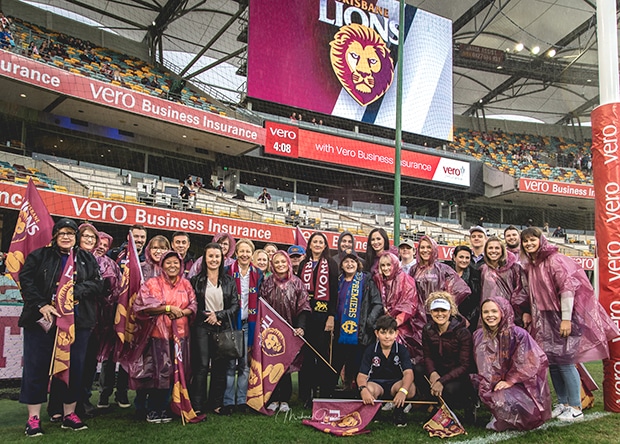 AFLW Brisbane Lions Team
The Brisbane Lions AFL Women's team is one of the eight teams participating in the AFLW League.
Giving back to the game is a solid part of the Brisbane Lions AFLW ethos and something the team is doing best to live and breathe.
The Brisbane Lions Female team support women's football activities around Brisbane; and to provide opportunities for girls of all ages to learn about and play AFL football in an inclusive environment.
The Lions provide a wide range of activities including educational and skill-based clinics for community groups and schools and Match Day experiences.
Brisbane Lions Women's players appear at local clubs and participate in a range of activities for schools. The Club's female players have appeared at various community functions including Deadly Choices educational sessions targeting Aboriginal and Torres Strait Island young people.