Multicultural Engagement
The Brisbane Lions are proud to be working together with Multicultural Development Australia (MDA) to deliver programs and events that create welcome to people from culturally and linguistically diverse communities. Within this partnership, the Brisbane Lions and MDA have delivered events and activities like Harmony Day, Luminous Parade, a Citizenship Ceremony at the Gabba and many other celebrations of diversity.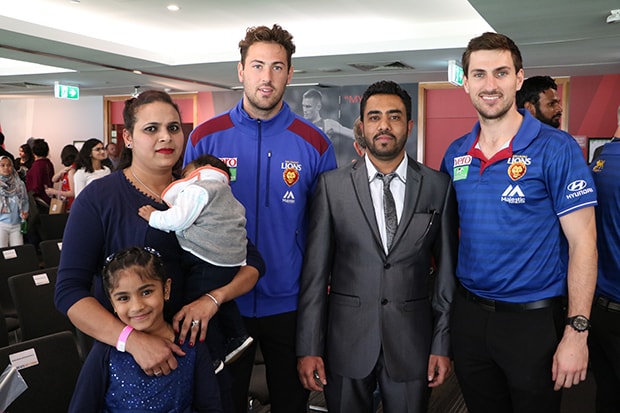 Watson Road Breakfast Program
We believe that children deserve the very best chance of success in life, and the way that we help is by ensuring that they are well nourished and ready to learn throughout the school day. When a child is hungry, it's hard to learn. The Club has collaborated with United Way and Acacia Ridge Support Inc to ensure Watson Road State School students have the nutrition they need to grow and thrive with a world of opportunity in front of them.