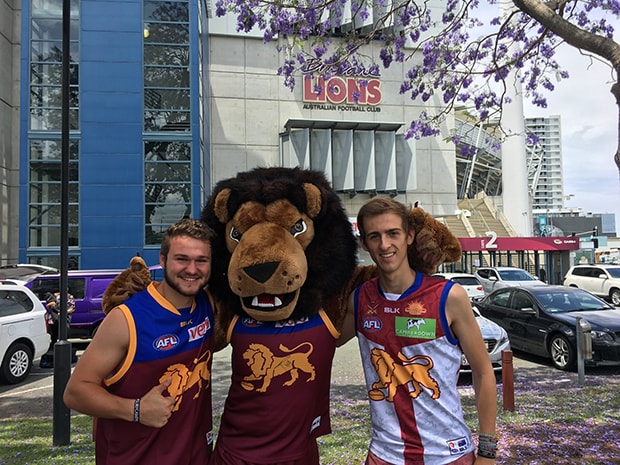 The Brisbane Lions are committed to making a positive impact within the Community. Whilst we have a strong focus on maintaining a number of longstanding relationships with local community groups and charities, we also look to support other groups important to our members and supporter base. If you think the Brisbane Lions can support you, please read the below information.
Player Appearance & Donation Request Form
If your request is on behalf of an organisation, you will need to include a cover letter, on company letterhead with an appropriate authority. If your request is to raise funds, you also need to provide recognition of our support, and details of your outcomes on the below Results Form. All requests must be accompanied with a completed Player Appearance & Donation Request Form.
Please be aware submitting a form is a request only; it does not guarantee a donation.
Requests may take up to 14 days for a response. Please also note a number of player appearance requests may be considered for special requests only.
Player Appearance & Donation Request Form
Results Form
Autographed Items
If you would like an autograph, come along and enjoy one of our training sessions or fun days and request a signature from your preferred player. The Brisbane Lions is unable to accept any merchandise to be signed on your behalf and takes no responsibility for the receipt, return, or safe keeping of any such item/s sent to the Club.
Tickets & Merchandise
A limited number of match tickets and merchandise items may be available for special requests.
Financial Assistance
The Brisbane Lions is not able to offer financial assistance, cash donations, or monetary community sponsorships. If you're a member of our LIONS@springwood social club, and a Logan City Council resident, you may be eligible to submit a grant application.
More Information
For more information please contact the Club's Community Engagement Team:
Telephone: 07 3335 1777
Email: community@lions.com.au