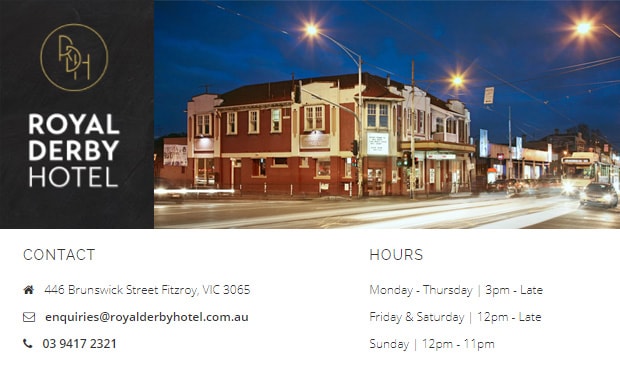 The Royal Derby Hotel in Fitzroy is the Brisbane Lions' preferred social facility for all non-match-day supporter functions, and away game screenings in Melbourne.

Melbourne-based Brisbane Lions fans will be able to watch the team play LIVE on television every weekend throughout the 2018 season at the Royal Derby Hotel.

Located at 446 Brunswick Street (just five minutes from the Brunswick Street Oval), the Lions-friendly pub features an array Club memorabilia on its walls, and is offering food and beverage discounts to Club members.

The venue is open seven days, and boasts plenty of televisions screens, an outdoor beer garden, pool table, and even affordable accommodation.

For more information, please visit www.royalderbyhotel.com.au

Lions Christmas Lunch in Fitzroy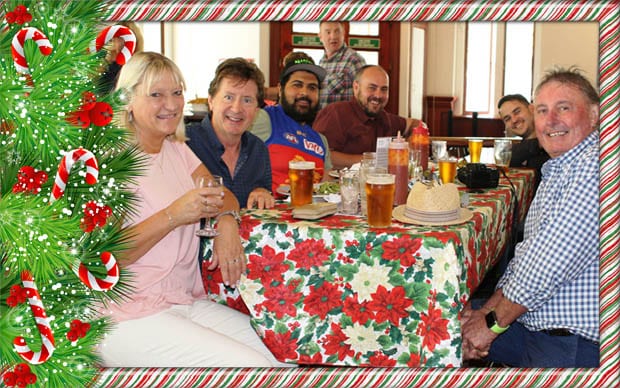 The Brisbane Lions are excited to invite all VIC-based members and fans to celebrate the festive season together at the Club's official social venue in Melbourne - the Royal Derby Hotel.
Join fellow Lions supporters at this free event, to reflect on the season that was while also looking ahead to 2019!
The Derby will be offering all guests an exclusive $20 spit roast lunch deal including a Furphy Refreshing Ale. Regular bar menu options will also be available.
Where: The Royal Derby Hotel located at 446 Brunswick Street
When: Sunday, December 9 from 12.00pm
There will be plenty of giveaways on the day, as well as the opportunity to pick-up a pre-Christmas bargain on heavily discounted memorabilia!
RSVP is essential. Please email melbourne@lions.com.au or contact the Club's Victorian Office on 03 8850 5600.