AFL Queensland today announced a state-wide anti-racism partnership with Racism. It Stops With Me.
AFL Queensland oversees over 260,000 participants playing at all levels of football from our introductory NAB AFL Auskick programs all the way through to AFL Masters. AFL Queensland are the custodians of our game over 13 Regions, 24 Leagues and 159 Clubs as far north as Cape York, down to the Northern Rivers region of NSW.
Their purpose is to ensure AFL is the most progressive and accessible team sport in Queensland and believe the game is for everyone.
All people. Those at home, abroad. Die-hard fans, the first Australians and those new to our country.
Australian Football Rules has the unique ability to build connections in Queensland communities like few other organisations can.
Yesterday the Brisbane Lions joined other football clubs across the state, at all levels of the game, to follow pledge in support of the campaign;
Our football community values diversity and strive to be inclusive of all people.
We pledge to stamp out racism throughout our football community.
We understand that at times mistakes may be made, but it is how we deal with these that will be our true measure.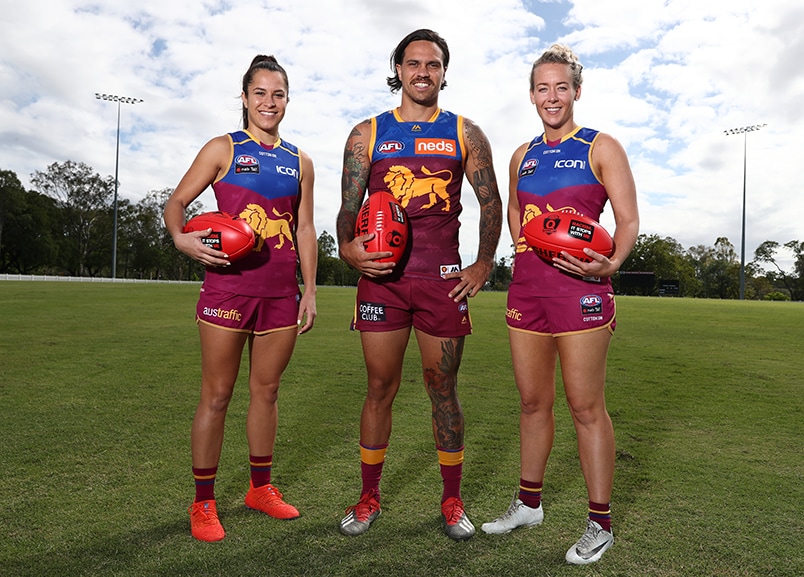 The Brisbane Lions stand strong with AFL Queensland against Racism.
Speaking at the launch of the partnership yesterday AFL Queensland CEO Dean Warren said that with AFL Queensland's reach comes the responsibility to not only use its voice to start a conversation about change, but deliver meaningful outcomes for social inclusion.
"We at AFL Queensland challenge ourselves to not only be diverse in our workforce, but also diverse in our thinking," Mr Warren said.
"The aim of our partnership with Racism. It Stops With Me is to promote a clear understanding in our AFL community of what racism is, and how it can be prevented and reduced. It is our responsibility to be an agent for positive change.
"Our community football clubs play an invaluable role in bringing Queenslanders together, and by welcoming people of all backgrounds contribute to social cohesion and the celebration of cultural diversity.
"By partnering with Racism. It Stops With Me we hope to create a culture within our sport where people are able to identify racism and have the confidence and tools to act appropriately when it does occur."
Multicultural Affairs Minister Stirling Hinchliffe applauded the Racism. It Stops With Me campaign.
"This campaign aims to put the spotlight on inclusion and rejecting racism, on and off field," Mr Hinchliffe said.
"Sports like AFL are a positive force for good, bringing together people from a wide variety of backgrounds.
"It's great to see the AFL taking a strong stand against racism, supporting a sport where everyone belongs.
"The Palaszczuk Government supports the AFL's zero tolerance stance against racism and the clear example this sets to the community."
AFL Queensland's partnership with Racism. It Stops with me will include:
Cultural competency and racial vilification education sessions with players across community clubs

2019 Community Competition footballs will bear the Racism. It Stops With Me logo

Ongoing awareness activity with the support of the Brisbane Lions and Gold Coast SUNS

AFL Club making a pledge in support of Racism. It Stops With Me
More information about Racism. It Stops With Me can be found here or follow the campaign onTwitter.