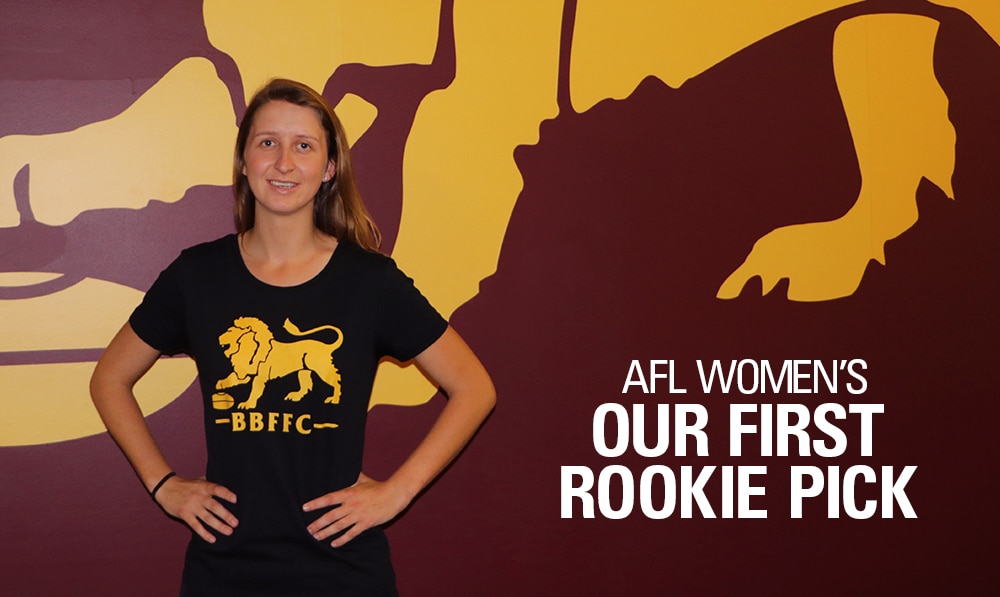 The Brisbane Lions have announced Kate Deegan as their first rookie player ahead of the 2017 AFL Women's Season.
Deegan comes to the Lions with a soccer background, having played for Annerley in the Brisbane Women's Premier League and has played for Coorparoo in the Queensland Women's Australian Football League.
Brisbane Lions Women's Coach Craig Starcevich spotted Deegan at a Coorparoo training night and began the process of recruiting the defender.
"He approached me and said that he'd watched some of our games and liked the way I played and it sort of went from there," said Deegan.
"I've come across the other Lions Women's players on the (football) field. It's definitely been a new experience going up against Tayla Harris, being told to mark her and also Emma Zielke. It was exciting and nerve-wracking but definitely a great experience.
Brisbane Lions Women's CEO Breeanna Brock said the Club was delighted to secure a player of Deegan's potential.
"Even though Kate hasn't played in the competition for a long amount of time, we've been impressed with the way she plays," said Brock.
"We're excited to have her join Tayla, Sabrina, Emma and Kaitlyn."
Click here for more Women's Team news.
The views in this article are those of the author and not necessarily those of the AFL or its clubs