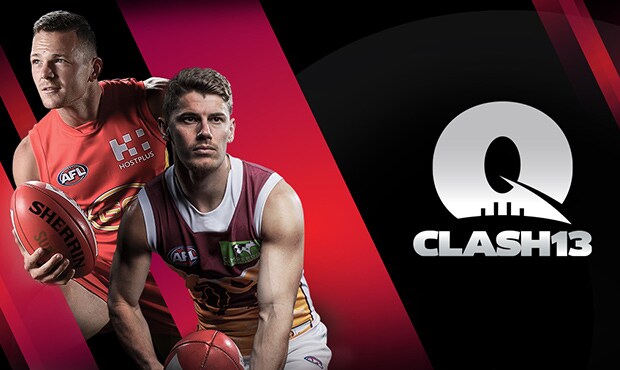 The QClash13 Road Trip is back on again as the Brisbane Lions head down the highway to face the Gold Coast SUNS, at Metricon Stadium for a season opener on Saturday 25 March.
Queensland Season Members are entitled to FREE access to this game by scanning in with their member card at the gates. That's a 12th game bonus for free! All other Lions members are offered discount ticket prices starting at just $15, which can be purchased by contacting the membership team!
The Brisbane Lions will also be running free member buses for the road trip to Metricon, to make getting you there really easy!
Now is the time for Brisbane Lions fans and members to stand as one and make the road trip south to support the boys as they infiltrate SUNS territory and fight to retain the QClash Cup!
Members can purchase tickets here or for more information on member ticketing to QClash and your entitlements, contact the Membership Call Centre on 1800 216 885.
The season is almost upon us, so get in fast! Don't miss out on a second of the action on the road or at Metricon Stadium – secure your seats now!
The views in this article are those of the author and not necessarily those of the AFL or its clubs