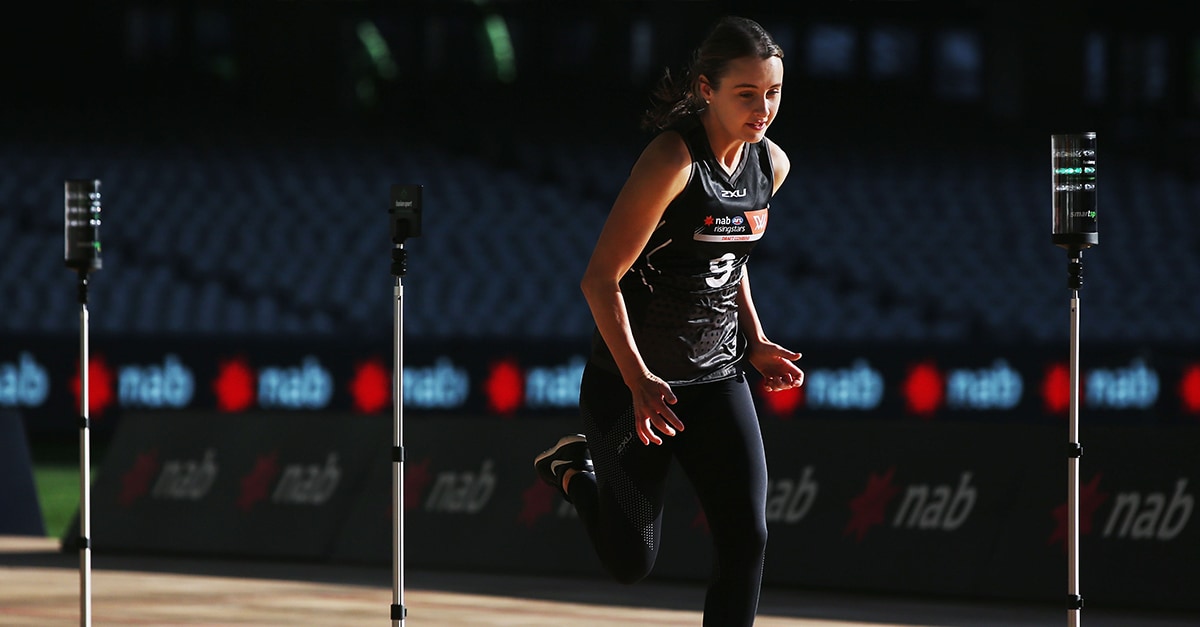 The Brisbane Lions have recruited Gabby Collingwood, Krystal Scott and Molly Ritson in the today's AFLW Rookie Draft.
Gabby Collingwood
Gabby Collingwood's Rookie selection for the Brisbane Lions is a dream come true for the footy fan.
Collingwood is resilient well beyond her 18 years after overcoming a serious medical condition in her childhood. None other than Brisbane Lions' great and three-time premiership player Jonathan Brown visited her and her family in hospital.
She started playing AFL when she was 12, alongside the boys at the Jindalee Jags.
Now playing for the University of Queensland in the QWAFL competition, Collingwood can be found in the midfield or at half forward. She is clean and clever by both foot and hand and is a manager around stoppages. She is exceptional at reading the play and makes good decisions when under pressure in heavy traffic.
Collingwood starred for Queensland at the under 18 National Championships earlier this year.
Welcome, Gabby! pic.twitter.com/2r6zKdptXn

— Brisbane Lions AFLW (@lionsaflw) October 20, 2017
Molly Ritson
Rookie Molly Ritson comes to the Brisbane Lions from Bond University.
The 18-year-old is a versatile medium sized midfielder or forward who looks to run and carry at any opportunity. She is smart with her kicking options and wins possession cleanly.
A diamond in the rough, Ritson was overlooked in the State program but continued to show huge improvement and potential in the club season.
Ritson was a member of Bond University team who won the QWFA Division 1 premiership this year.
Welcome, Molly! pic.twitter.com/f10dLnFU5H

— Brisbane Lions AFLW (@lionsaflw) October 20, 2017
Krystal Scott
The Lions' 2017 Rookie selection Krystal Scott is a former tennis ace, who was on a scholarship at Norfolk State University in the United States for two years.
Scott was once ranked in the top 100 Australian tennis players.
The 23-year-old only picked up a Sherrin in the last year and has already shown great potential, with a penetrating kick and strong overhead marking.
Welcome, Krystal! pic.twitter.com/zfzQp3Ajou

— Brisbane Lions AFLW (@lionsaflw) October 20, 2017
The views in this article are those of the author and not necessarily those of the AFL or its clubs