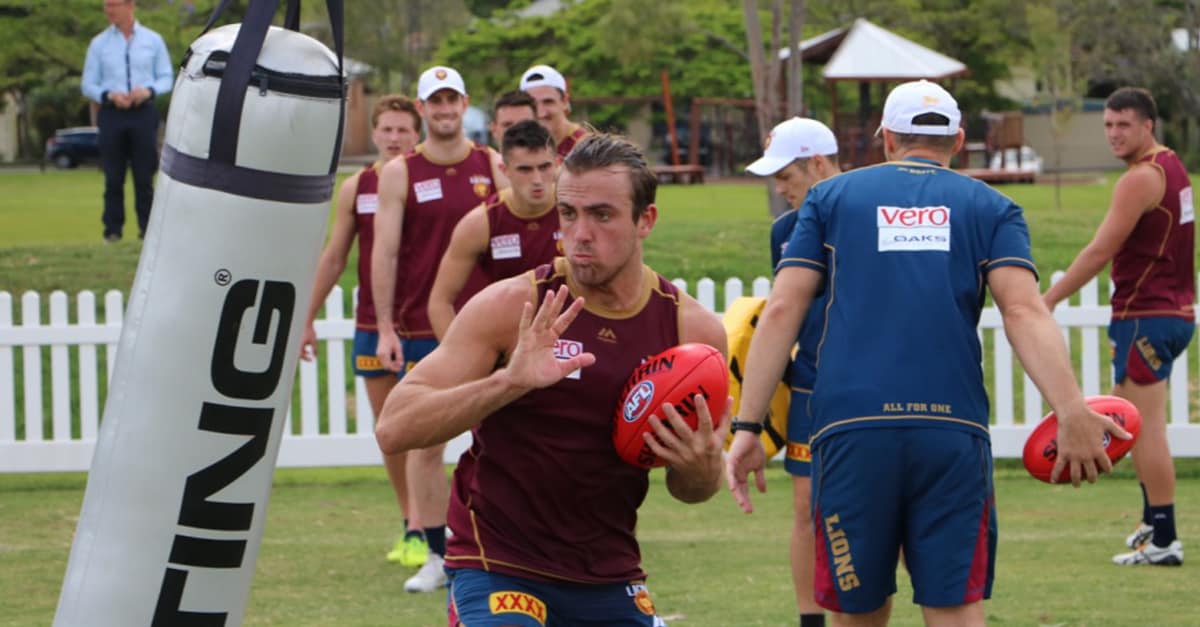 The major criticism of Rhys Mathieson in his first two seasons has been his inability to run out games.
He can win the contested ball, use it well and is a reliable shot for goal, but as matches wear on, the 20-year-old goes quiet.
He knows it and so does Brisbane Lions coach Chris Fagan, who told the 24-game midfielder he wanted to see an improvement in 2018.
So, Mathieson is doing something about it.
With his coach's advice ringing in his ears, Mathieson took the big step of staying in Brisbane during his off-season rather than returning to his family home in Victoria.
Mathieson tied himself to Nick Robertson, arguably the strongest runner at the club, and made sure he returned to pre-season training in better shape than ever.
"I can build my tank, that's what did cost me, I'd slacken off late in games or just have little moments," Mathieson told AFL Media.
"My problem when I went home [in the off-season] was that I was running by myself and didn't know where I was at, so staying in Brisbane and running with a few boys kept it competitive for me.
"Running with Nick Robbo, just trying to hold on the back of him as long as I could has really kept me in good stead.
"I think that's the best way to get better, working on your weaknesses with the best people.
"Staying in Brisbane this year was a big tick and in future years I'll still be doing that."
With Tom Rockliff's departure to Port Adelaide via free agency, Mathieson is in a good spot to take advantage of the extra midfield spot.
He played the final 13 games last season, averaging 18 disposals, and showed he could play alongside Dayne Beams, Dayne Zorko and Jarrod Berry in the middle of the ground.
"It will give one of us younger boys time in the midfield, so I really worked on my tank in the off-season because one of our senior players has left and someone has to step up in that position," Mathieson said.
"It wasn't the main driving factor because I didn't know if he was leaving or not, but when he did leave it made me think I really have to go to work now, there is a spot there.
"There's going to be other boys pushing for it too, it's a competitive sport, so nothing is guaranteed, but I knew I had to put my head down and work.
"I'm not the best runner at the club, but I'm just trying to hang on to the best."
The views in this article are those of the author and not necessarily those of the AFL or its clubs