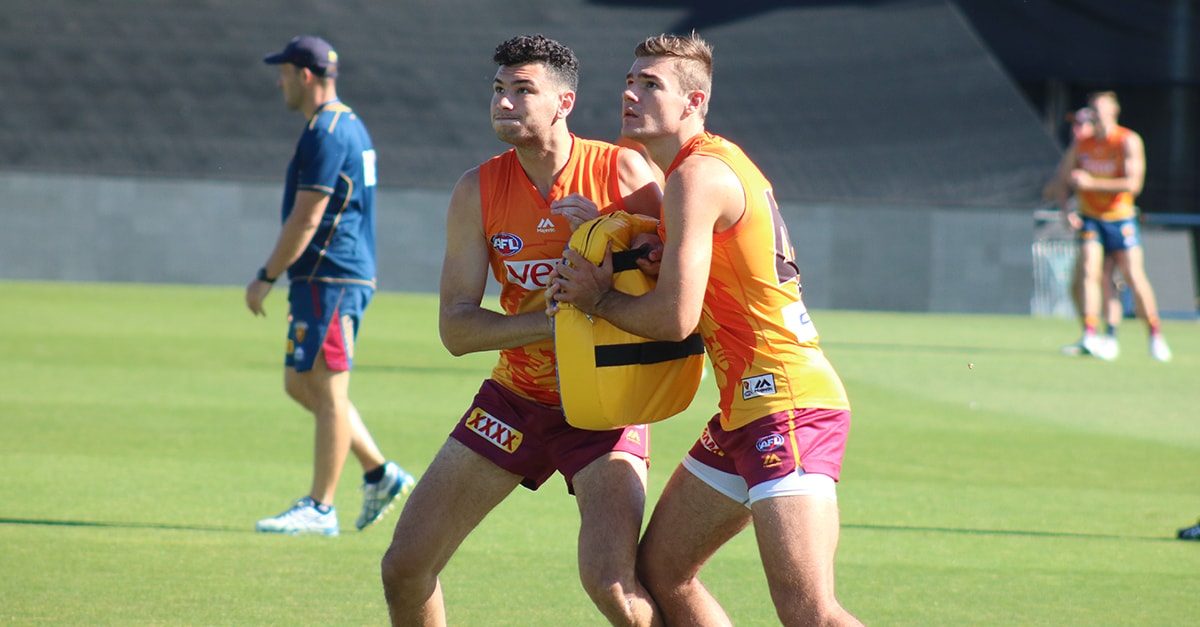 Day 2 of camp begins!

Luke Hodge.

Tom Cutler.

Cam Rayner tackles Marco Paparone.

Matty Eagles.

Corey Lyons.

Jake Barrett.

Oscar McInerney and Marco Paparone.

Rhys Mathieson.

Josh Walker.

Jack Payne and Archie Smith.

Ryan Lester.

Connor Ballenden.

Dayne Zorko.

The finish of a massive session!

Off to the pool for water polo!

Stef Martin celebrates a goal.

Dayne Beams.

Claye Beams.

Alex Witherden celebrates a goal.

Ben Keays.
The views in this article are those of the author and not necessarily those of the AFL or its clubs