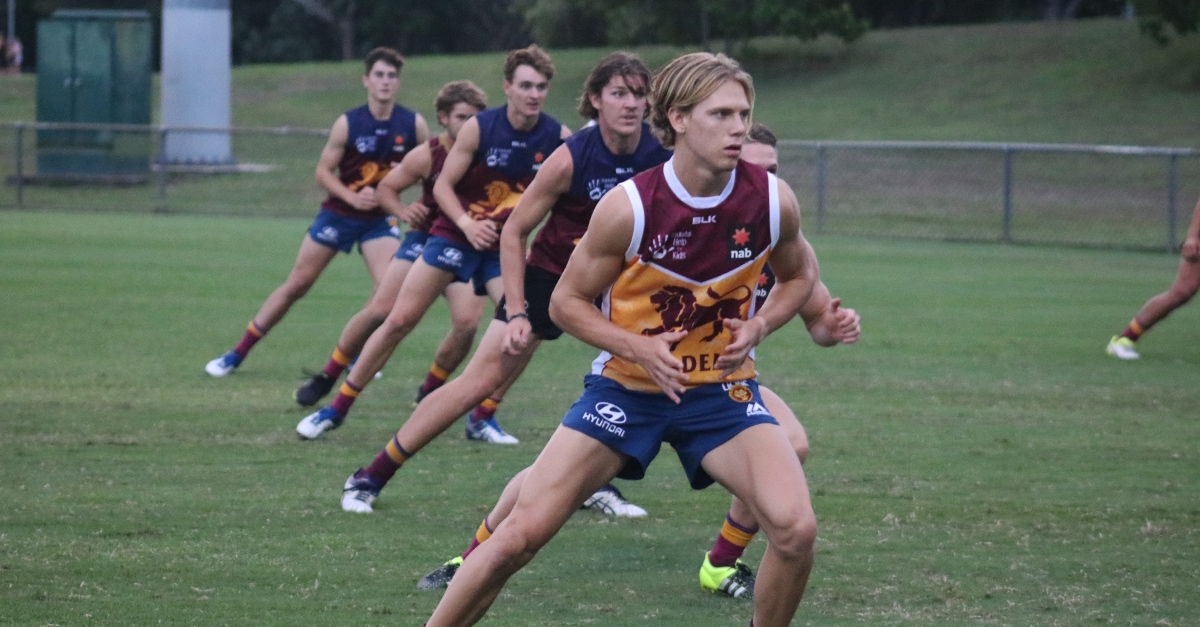 This year's Academy series begins on Saturday, when all six competing sides play at Blacktown in Sydney for the opening round.
It is the second year of the Academy series, after it last season replaced the division two NAB AFL Under-18 Championships.
Each of the four northern clubs – Greater Western Sydney, Sydney, Brisbane and Gold Coast – will field Academy sides, with Tasmania and the Northern Territory also competing over five rounds.
Here's what AFL Queensland talent manager Adrian Fletcher had to say about HHFK Lions Academy prospects:
Keidean Coleman
Half-back
182cm/75kg
31/3/00
"Keidean is an indigenous boy who plays as a half-back flanker. He has really good evasive skills, he's a 'slingshot' type of player who gets things going. He has to improve the defensive side of his game but he's got some real AFL attributes."
Caleb Franks
Midfielder
177cm/74kg
17/11/00
"Caleb is a really tough kid who plays as an inside midfielder. He accumulates the ball at ground level. He could play half-forward as well, but he's just a tough, roll-the-sleeves up type of player. He's only short but he'll find the footy."\
Tom Matthews
Midfielder
184cm/80kg
24/1/00
"He played in the 'futures' game last year of under-17 players, and was very good in the first quarter. He's an accumulator who is very good overhead. He runs straight, so he kicks the ball low and hard into the forward line and to a target."
Connor McFadyen
Midfielder
190cm/81kg
4/12/00
"He's a big bodied midfielder who has a cricket background. He's a very good mark overhead and he's just starting to get fitter. He was a bit underdone early in the pre-season but he's just starting to show his wares."
Jesse Quint
Midfielder
179cm/72kg
14/9/00
"A really quick, smaller player who puts his head over the ball and just goes really hard. He is good at getting the ball and then getting out and finding some space."
The views in this article are those of the author and not necessarily those of the AFL or its clubs