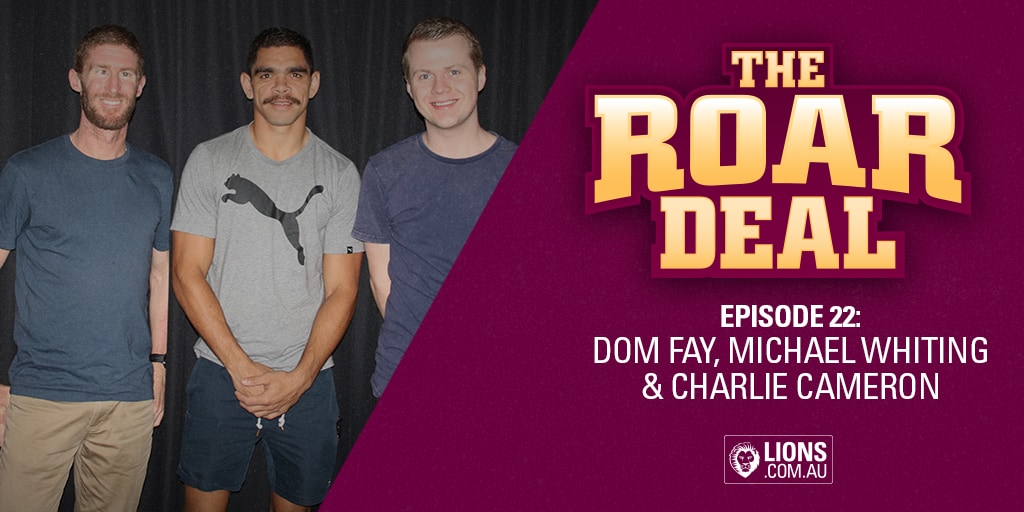 Livewire recruit Charlie Cameron (@24.21) makes his first appearance on the Roar Deal podcast with Dom Fay and Michael Whiting this week.
Cameron has been one of the Lions' best, and definitely the most exciting, in the opening month of football.
In his first home appearance at the Gabba in Round 2, the former Adelaide star thrilled the crowd with three goals and a number of exciting passages of play. Cameron loved the experience.
"The buzz around the stadium and the energy on the ground was great," he said.
"You want to go out there and perform and put on a show for the fans.
"If I can show a little bit of razzle-dazzle on the field...you feed off the energy of the crowd.
"I did that when we played Melbourne and I look forward to playing this weekend."
Consistency was one of the criticisms of Cameron when he was at Adelaide but the speedy forward is committed to rectifying that in 2018.
"I don't want to have a good game and then drop to a poor game," he said.
"I want to have that consistency each and every week.
"Hopefully I can kick a few goals this weekend to get everyone up and about on Sunday."
The Senior Graphic designer at the Lions, Jacob Brewer, also stops by (@52.24) to chat about his design for the Lions' ANZAC guernsey which will be worn in Sunday's QClash.
The guernsey was the first to be produced in-house by the Lions, and Brewer discussed the design process and significance of several elements of the jumper to Fay and Whiting.
The views in this article are those of the author and not necessarily those of the AFL or its clubs