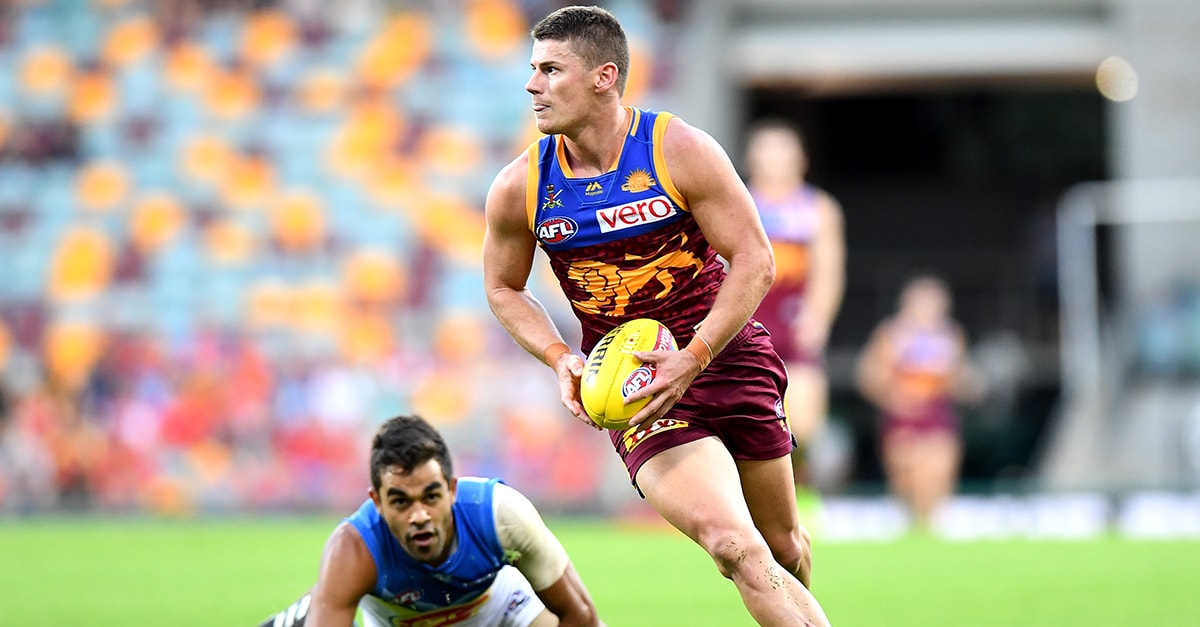 Dayne Zorko concedes taggers have proved a big challenge to his game this season, but the star playmaker is working through tactics that will allow him to return to his brilliant best.
After finishing last season as an All Australian, Zorko has had an indifferent start to 2018, averaging just 15 disposals and facing a heavy tag most weeks.
Brisbane coach Chris Fagan has challenged his side to help Zorko shake off taggers after the Club's Vice-Captain had just 10 touches against Greater Western Sydney on the weekend.
Speaking on RSN radio on Tuesday morning, Zorko said he was working hard to escape the clutches of run-with players and a return to form wasn't far away.
"It's a new challenge for me and it's something that I'm working through with our coaching staff," Zorko said.
"It's a challenge that I haven't faced consistently in previous years, and I'm working really hard to break the tag.
"I haven't taken too much notice of the criticism because I've faced a lot harder challenges than this before, so I'm not jumping at shadows yet.
"It's a work in progress and hopefully it will turn around soon."
The 29-year-old denied a lack of form was helping his opponents, but acknowledged he needed to get smarter at dealing with a tight tag.
"Depending on the who the opponent is each week, every tagger has their weaknesses, so it's analysing them and working to my strengths," Zorko said.
"It's not falling into a trap and letting them dictate me.
"When is the right time to push off? When's the right time to spread and the right time to cut a corner and get a cheap handpass to get myself into the game?
"I've been able to string together consistent training sessions, so I feel (my form) is still there, but it's a grind and periods I just have to get through, and I'll come throughout the other end."
The views in this article are those of the author and not necessarily those of the AFL or its clubs