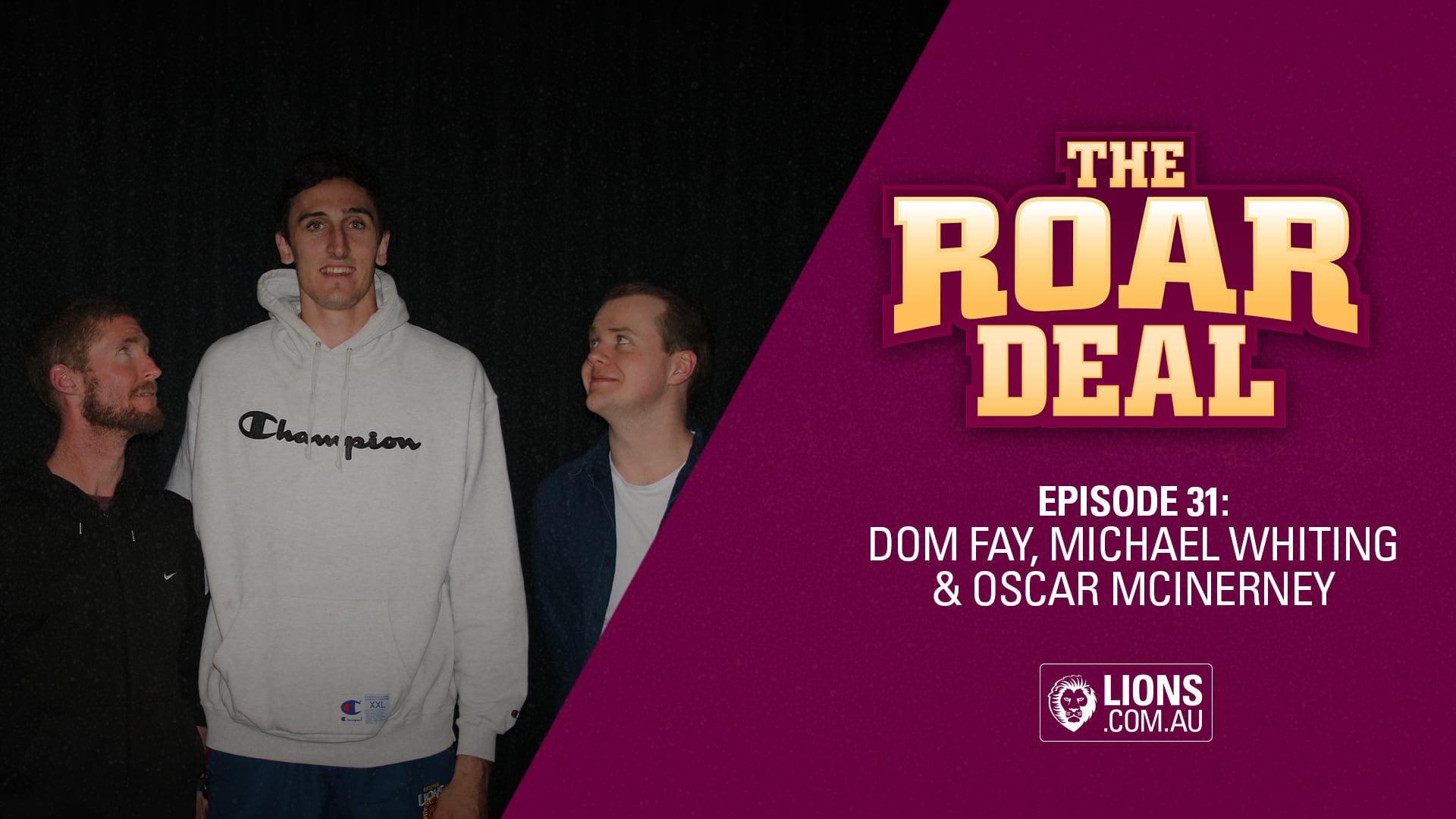 For all those who know or have seen Oscar McInerney play, there's no questioning the origins of his nickname 'Big O'.
But one thing many don't know about the 204cm Lions player is before making his way to the AFL stage McInerney took advantage of his height as a Christmas tree farmer.
During his days at university, McInerney worked with mates lugging Christmas trees around Victoria over the summer to spread the festive cheer.
"We sell cheer and bring happiness to all," McInerney joked with Roar Deal hosts Dom Fay and Michael Whiting.
"I just saw it in the local paper once and I couldn't believe it so my mates and I applied while at uni.
"I thought, 'How good is this?'."
McInerney says that the experience of working incasual jobs while studying has only made him more grateful of being lucky enough to play football professionally.
"It makes you realise just how lucky you are to call this your job," he said.
McInerney made his way to the AFL stage in Round 6 when the Lions took on the Giants at Spotless Stadium.
Ahead of the Saturday's match-up against the Giants again, McInerney sat down on the Roar Deal to talk about his growth since pre-season until now.
"At the end of last year, I had my exit meeting and spoke about wanting to be more than a one-dimensional player," McInerney said.
In 2017, McInerney played a central role within the Lions NEAFL ruck but over the pre-season worked with Ruck and Midfield Coach Ben Hudson on developing other dimensions of his game.
"This pre-season I started going to forward meetings as well and splitting my time up to work on my forward craft, in the hope of getting more games."
And the extra work paid off.
Since debuting in April, McInerney has been part of a triple-threat forward-line alongside talls Eric Hipwood and Dan Mcstay.
"It's been really good, you see each week we are improving from the tapes."
"For such young blokes, their game is so mature.
"They've set me up so well (Hipwood and McStay) and it's paid dividends for me." McInerney said.
McInerney also credited his growth to fellow teammate and experienced ruckman, Stefan Martin.
"In a modern day ruck role, you have to be able to influence on the ground as well."
"I've learnt so much from Stef."
On the Roar Deal, Whiting and Fay were also joined by Lions Media Manager Josie Fielding who spoke about the upcoming Lions in the Community Give-A-Thon which was launched this week.
Next Tuesday, 26 June the race will be on to raise $100,000 for community-based projects in just 24 hours.
More details on the Give-A-Thon can be found here.
The views in this article are those of the author and not necessarily those of the AFL or its clubs