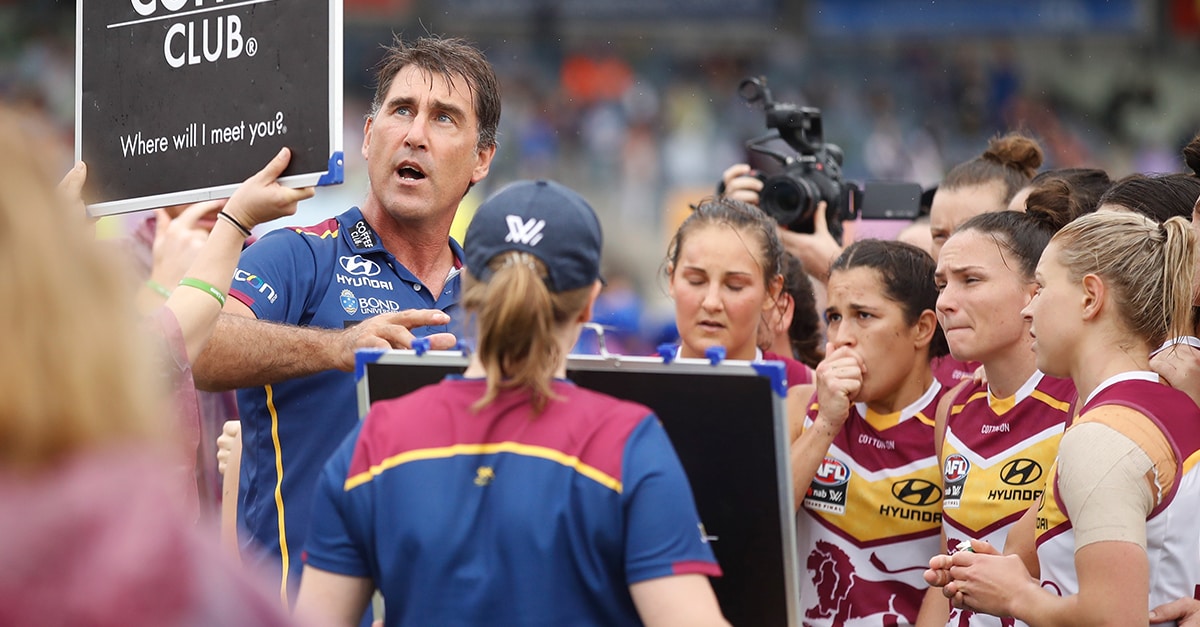 Several new rules – and variations of existing ones – will be trialled in women's matches over the next few weeks, with an eye on bringing them into the 2019 AFL Women's season.
The trial rules were given the tick of approval by the AFLW competition committee, which met on Tuesday at AFL House in Melbourne.
The trials will see:
Kick-ins after behinds taken from an extended goal square.

Boundary umpire throw-ins brought in by 10 metres.

A legal kick reduced from 15 to 10 metres.

The last-touch out-of-bounds rule to apply only between the 50-metre arcs. If the ball goes out while inside-50, a throw-in will occur.
The rules will be tested in a VFL Women's match between Essendon and Williamstown (currently last and second-last on the ladder) on Saturday, August 18, and in the NAB AFLW Under-18 exhibition match (featuring players from the All-Australian squad) on Friday, August 31.
The under-18 exhibition match is a curtain-raiser to the EJ Whitten Legends match at Adelaide Oval.
The rules were trialled in the recent Winter Series between Brisbane, Gold Coast (which will join the AFLW competition in 2020) and Greater Western Sydney.
"Both Alan McConnell (Giants coach and AFLW competition committee member) and Craig Starcevich (Lions coach) gave us great feedback from the trials we had at the Winter Series," the AFL's head of women's football Nicole Livingstone said.
"Some of (the proposed rules), they think, will assist in moving the ball and creating scoring opportunities.
"We're coming up to our third season and it's important we respect what we're doing, but also, we're not afraid to be creative."
The AFL Commission will confirm before the AFLW pre-season starts in November if the rules are to be introduced for the 2019 season.
"We want to make the AFLW as competitive and vibrant as possible and potential rule shifts are part of that process," Livingstone said.
"The AFLW competition already has a unique set of rules with the introduction of the size four football and 16-players-a-side in 2017, and the 'last touch' rule in 2018.
"Our aim is to help create a more free-flowing game and we see potential changes to the game as a way to bring the best out of our players and to make the AFLW an even better game."
The views in this article are those of the author and not necessarily those of the AFL or its clubs