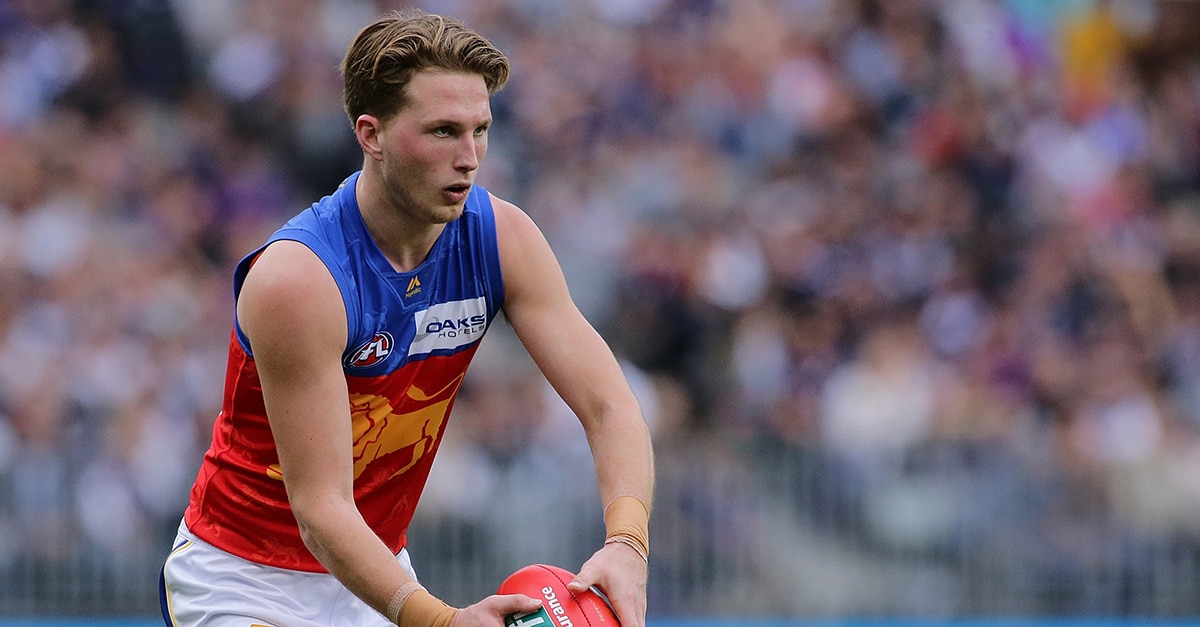 Who is the Club's kick-in specialist? Which players is entrusted with the responsibility of restarting play after an opposition behind? Where do they direct their kicks? And how many kick-ins lead to a score at the other end?
AFL Media take a look at the numbers:
Kick-in specialist
Alex Witherden (126 out of 248, 50.8 per cent)
Who else takes them?
Daniel Rich (51)
Luke Hodge (42)
Tom Cutler (8)
Total: 12 players

Do they play on?
72 out of 248 (29 per cent)
Who plays on the most?
Alex Witherden (52)
Most kick-in marks:
Alex Witherden (14)
Where do they go?
Left (85), corridor (58), right (105)
Long effective (63), short effective (99)
Rushed behinds:
57 (first)
Scoring opportunities:
Inside 50s (44)
Scores (11.6)

No surprise the two best kicks in the club – Alex Witherden and Daniel Rich – along with the calmest head, Luke Hodge, are taking the bulk of the responsibility.
The Lions are happy with any of these three starting their chain.
Witherden has become a little more circumspect in his decision-making, going to the flanks 80 per cent of the time rather than pulling the ball back across his body like he did so much in his first season.
The views in this article are those of the author and not necessarily those of the AFL or its clubs