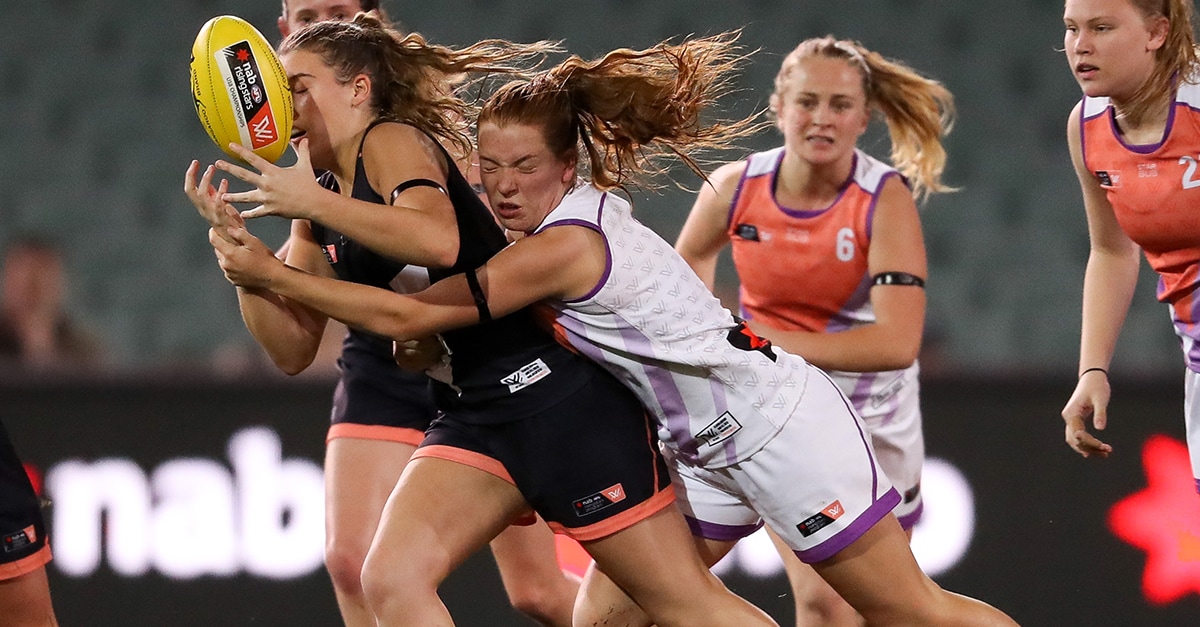 Four potential new rules for the 2019 AFL Women's season aimed at improving the look of the game will be presented to the AFL Commission for approval after being ticked off by the AFLW competition committee on Monday.
If approved, the rules would see:
Kick-ins taken from an extended 18-metre goalsquare
Boundary throw-ins brought in by 10 metres
A last-disposal rule in place when the ball is between the 50-metre arcs, with a throw-in applied otherwise
A 5-6-5 formation at centre bounces
The rules were trialled in selected VFLW matches as well as last Friday night's AFLW under-18 exhibition match in Adelaide, featuring players from the All Australian squad.
Also trialled was a rule reducing the legal distance of a kick from 15 to 10 metres. However, the competition committee will not recommend a change to this rule.
The 5-6-5 formation was used as a guideline in the 2018 AFLW season after the AFL sent a "spirit of the game" memo to clubs after Round 1, but will now be recommended as a permanent rule change.
Also discussed on Monday were potential fixturing formats for the 2019 season. The fixture is slated to be released in October.
"We are making great progress across numerous initiatives," the AFL's head of women's football Nicole Livingstone said.
"We will be able to confirm the format of the 2019 AFLW competition after the AFL Commission formally approves our recommendations.
"Potential shifts in rules will also need to be approved by the AFL Commission prior to the AFLW preseason commencing."
The next AFL Commission meeting is in late September, with the next AFLW competition committee gathering set for November.
The views in this article are those of the author and not necessarily those of the AFL or its clubs