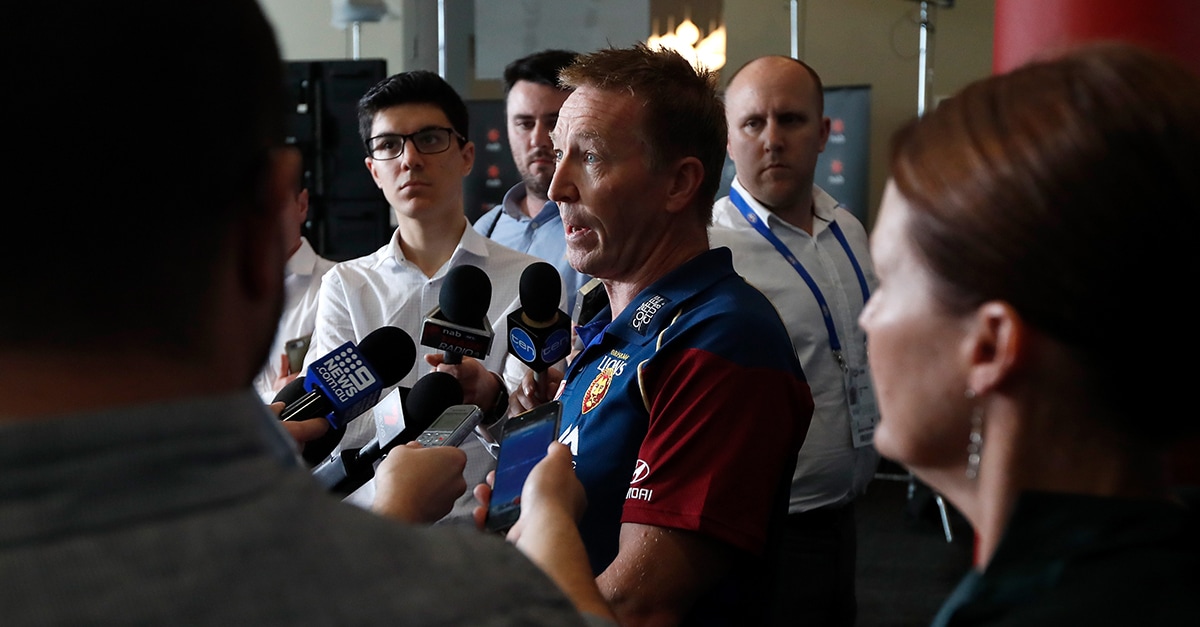 With trade period wrapped up for another year, the media gave their verdict on each and every Club's trade outcomes.
Lions.com.au have collated a number of verdicts as published by the media. Here's what they had to say:
COURIER MAIL SAID...
"A very good trade period for the Lions who I rate as one of the big winners, just behind Fremantle. Yes, Dayne Beams has departed but getting Lachie Neale into the club offsets that because he's a really good midfielder who's just entering his prime, while Beams is at the tail end of his career. The Lions got the two first-round picks they wanted for Beams from Collingwood too, which gets them back into the top-end of the draft with pick No.18. The addition of Marcus Adams is a really good one. I rate Adams highly — I think he's a solid defender when fit so if the Lions can get his body right, I believe he'll be in their top-10 players. Brisbane's list has definitely improved following the trade period." - Gary Buckenara
FOX SPORTS SAID...
"Would've been an A+ almost if they were able to keep Dayne Beams, but they ultimately lost him to Collingwood. Still, they were able to hold on to a first-round pick, the acquisition of Neale is a massive win and Adams will shore the Lions up defensively to provide great support for Harris Andrews. Plus they also have enough points to match a likely rival club bid on gun academy prospect Conor McFadyen." - Ben Waterworth
Trade Grade: B+
AFL MEDIA SAID...
"The Lions had to work hard to get their No.1 target, Lachie Neale, but will be thrilled to welcome the dual Fremantle best and fairest winner to the Gabba. Although his addition is off-set somewhat by Dayne Beams' departure, Neale, 25, is three years younger than the former Lions captain, while Brisbane exacted two first-round picks in return for releasing Beams from the final two years of his contract. Former Bulldogs key defender Marcus Adams and ex-Cat small forward Lincoln McCarthy shape as handy additions if they can get their bodies right." - Nick Bowen

Trade Rating: 8/10
The views in this article are those of the author and not necessarily those of the AFL or its clubs