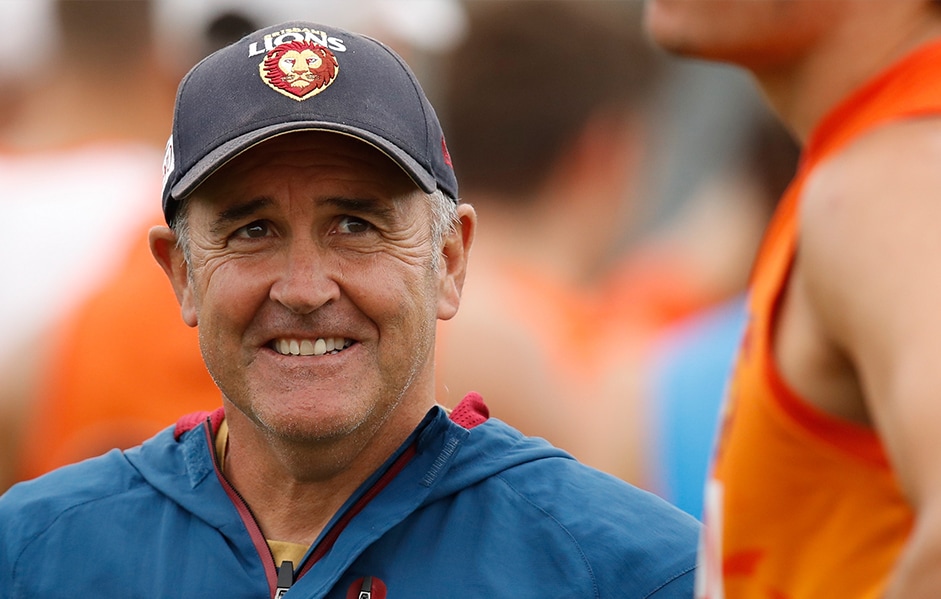 While in the United Kingdom, Senior Coach Chris Fagan will be visiting a number of sporting teams and facilities to learn and develop as a Coach. Here he writes about his time so far and the people he has met in the UK:
Hard to believe but had dinner at the Ivy Hotel in Brighton last night and our waiter was an Australian.
He followed AFL, knew who I was but unfortunately was an Adelaide Crows supporter. He was very up to date with his AFL news congratulating us for recruiting Lachie Neale to the Club.
His name was Oscar but no relation to our Oscar who currently sports a moustache of questionable quality. Hopefully by the time I've got back he has shaved it off. Maybe he's just joined in the Movember spirit!
Anyway, here's what happened on Day 2 at Brighton & Hove Albion FC:
The day started with a meeting with Chris Hughton the First Team Head Coach or Manager as they call them in the EPL. Chris has been a Manager at quite a few EPL Clubs including Newcastle United, Birmingham City, Norwich City and now, of course, Brighton & Hove Albion.
He has been at BAHFC for four years, taking the team from near bottom of the Championship to promotion to the EPL for the 2017 season.
They avoided relegation last year and are doing well currently placed in 12th position well clear of the relegation zone.
Matt Ryan, Australia's National goalkeeper, performs the same role for Brighton.
Chris outlined to me the training session that his squad would do that morning.
At about 10.30am training commenced. It was a two-hour session completed at high intensity.
The session was a mixture of small sided games, 30 minutes of match practice as well as some tactical elements for the upcoming game v Cardiff.
I was impressed by the intensity of the session.
Team training at Brighton & Hove Albion FC.

In the afternoon I was able to meet with several key people attached to the EPL team.
Firstly, I met with Eoin Bradford the Assistant Head of Recruitment & Performance Analysis.
Given that EPL teams recruit players from all over the world he is part of a rather large and important department.
They also have five analysts who are completely dedicated to assisting the coaches at Senior, Under 23 and Under 18 levels [Academy] to provide performance feedback to players as well as prepare for upcoming opposition.
It was interesting to note that Brighton is big on making sure the players they recruit are of strong and reliable character.
Following the meeting with Eoin, I had an hour with Adam Brett the Head of Medical at the Club. He is a physiotherapist who first started in British Rugby.
He expanded on how they individualise the training programs of each player [much like we do] and he shared some of the processes they have around player health and well-being monitoring which was interesting.
We do this area really well at the Brisbane Lions but there were a couple of ideas I got from Adam that could enhance our program even further.
I then had another meeting with John Morling & Ian Buckman, the guys who head up Brighton's Academy program. This time it was me sharing with them some ideas around performance feedback to players and coaches and also the way we go about building club culture and developing a growth mindset amongst our players and staff.
Inside the First Team locker room at Brighton & Hove Albion FC.

It was good to be able to share with them some ideas that could possibly help their program.
For the last hour of the day, I spent some time again with Team Manager Chris Hughton.
He, like me, achieved his first Head Coaching position at a relatively old age [48] after many years doing other assistant coaching type roles at many clubs.
It's great just to have a chat with someone who does a similar job and to hear how they manage their staff, programs and the general pressure that comes with the role.
He's had four different Head Coach roles in 10 years so he knows what pressure is all about.
His role at Brighton has been to raise the club up to be more competitive and ultimately achieve a birth in the EPL. His role now is to keep them improving so that they stay in the top flight.
There are many similarities with what we have been striving to achieve at the Lions these past two years and what we aim to do in the years ahead.
At the conclusion of the meeting, Chris was off to do his regular yoga session. He does this to relax and relieve a bit of stress. Might have to consider taking it up myself!!
Tomorrow I'm off to visit Queens Park Rangers FC. Hope it is as productive as my time at Brighton & Hove Albion FC where the staff were absolutely brilliant.
Cheers from England,
Fages
The views in this article are those of the author and not necessarily those of the AFL or its clubs