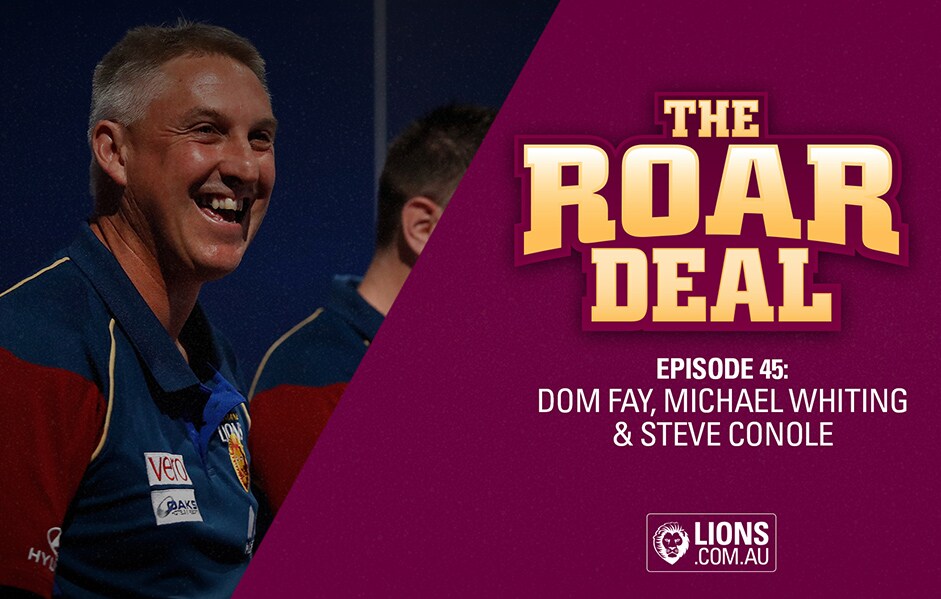 With only one week remaining before a new class of draftees join the Club, Lions Recruiting Manager Steve Conole joins Dom Fay and Michael Whiting on the latest episode of the Roar Deal to discuss who's on the draft radar.
Listen below!
Conole's talking points include:
Whiting discusses his experience training with the team this week
Whiting discusses Jarryd Lyons' move from the Gold Coast to the Lions and what fans can expect (@7:00).
The Lions' recent list changes (@13:20)
Fay discusses the upcoming draft and players to look out for including Zac Butters, Ely Smith and Lions Academy product Connor McFayden (@16:07).
Conole enters the podcast studio (@ 22:40).
Conole chats about Thomas Berry, Jarrod's younger brother who is up for draft this year (@25:20).
Conole discusses the talent available at the draft – strong top end, diverse mid-range and the back end is very even (@28:15).
Conole discusses what the Club is looking to target at draft (@30:00).
The group chats through who they think will be selected at Pick No. 1 (@36:06).
The group chat about the draft being extended to two days (@38:08).
Conole discusses the Lions' plans at the rookie draft (@40:25).
Logistics of draft night and live trading (@40:41).
Fan questions (@44:17).
The views in this article are those of the author and not necessarily those of the AFL or its clubs