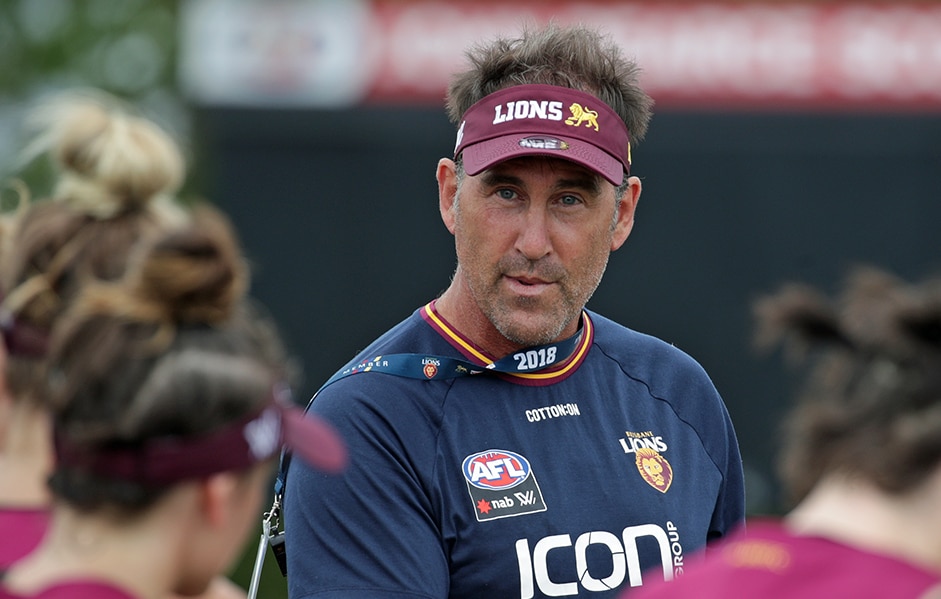 Despite making both AFL Women's Grand Finals to date, Brisbane Lions AFLW Coach Craig Starcevich believes his team still hasn't earned the respect of the competition.
The Lions lost to Adelaide by six points in the inaugural decider in 2017, and agonisingly by the same margin to the Western Bulldogs last season.
Yet, when pre-season predictions from rival clubs and media are released early this year, you can almost be sure the Lions won't feature among the favourites.
"I don't think that's ever done, to be honest," Starcevich told AFL Media when asked about earning respect.
"We've taken a few steps up. But we really need to make a statement to the competition and go all the way. That's how you earn the ultimate respect.
"Last year we finished second with four wins and the team that finished seventh (Fremantle) had three wins.
"Even in year one, we had six-and-a-half wins, but we won some close games," he said.
"There's no club that has a real dominant advantage over the rest of the competition."
Things have been made more difficult for the Lions – like many clubs – ahead of the 2019 season with the addition of North Melbourne and Geelong.
The Lions will also regain the services of 2017 All Australian Sam Virgo who returns from a left knee reconstruction, while midfielders including Emily Bates and Ally Anderson can be expected to make further improvement.
Former Carlton captain Lauren Arnell will be an exciting recruit to watch in 2019 also.
The Lions have also bolstered their coaching stocks with the addition of Brownlow medallist Simon Black and his fellow triple-premiership teammate Clark Keating, who will work with the midfield and rucks respectively.
"The conditioning and drills are far advanced on last year," Starcevich said.
"How it all translates into gameplay (is unknown). I'm hoping it naturally progresses to a better product.
"We're looking to get out in space and move the ball quickly.
"We've got forwards who can catch it and some dynamic defenders that can rebound," he said.
"I'm hoping we can build an effective game style but an attractive one as well."