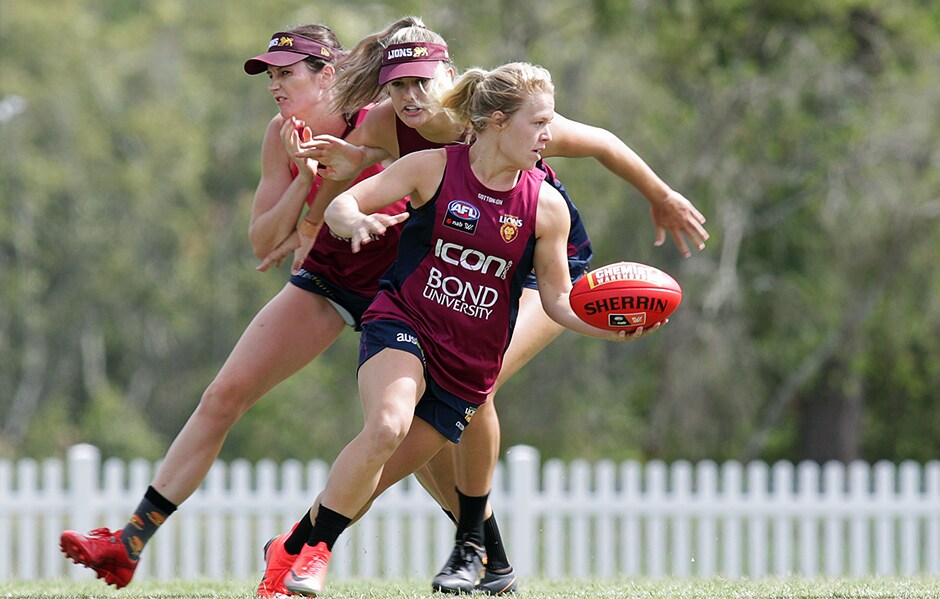 Emma Zielke and Jess Wuetschner ready to get stuck into the match simulation.

Thumbs up from Lauren Bella.

Gabby Collingwood.

A quick team warm-up.

Jesse Wardlaw.

Shannon Campbell.

Emma Zielke and Jordan Zanchetta.

Leah Kaslar.

Nat Exon.

Sabrina Frederick-Traub.

Kate Lutkins and Jade Ellenger.

Ally Anderson firing up.

Arianna Clarke.

Lauren Arnell.

Half-time breather.

Jacqui Yorston.

Sharni Webb.

Kate McCarthy.

Krystal Scott.
Catch the Lions AFLW team back in action this Saturday, 19 January, as they take on the GWS Giants in a practice match from 3 pm at Leyson Park, Yeronga! Click here for all the details.
The views in this article are those of the author and not necessarily those of the AFL or its clubs