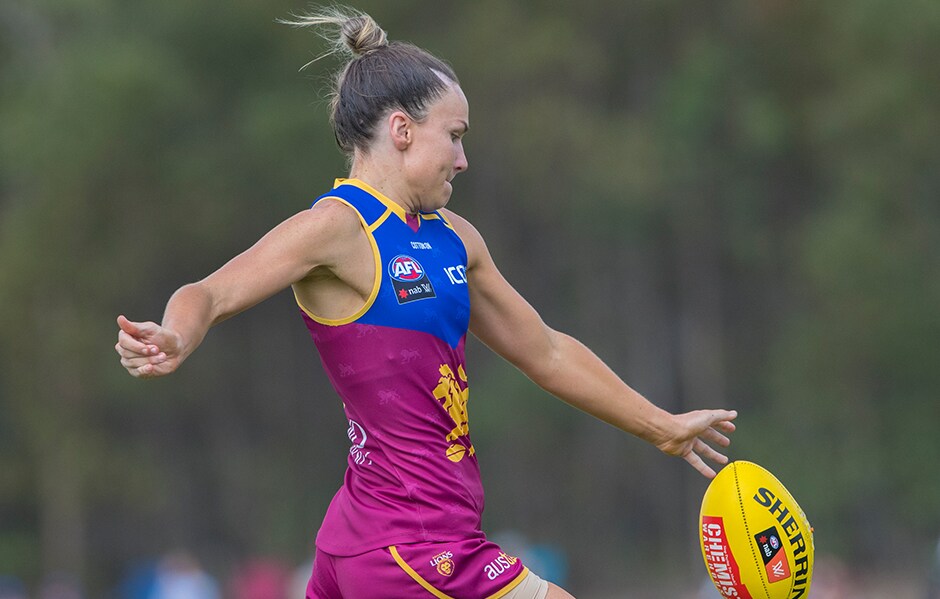 An exciting opening round victory for the Brisbane Lions' Women's team saw Emily Bates receive the maximum number of votes for the AFL Coaches Association AFLW Champion Player of the Year Award.
Bates topped the coaches votes for Round 1, polling ten votes for her 22 disposal, three clearances and four tackles effort.
A total of four Lions players received coaches votes on Sunday, including Bates (10 votes), Anderson (8), Jess Wuetschner (6) and Sabrina Frederick-Traub (2).
Coaches Votes: Lions v Giants
Emiy Bates - 10
Allly Anderson - 8
Jess Wuetschner - 6
Sabrina Frederick-Traub - 2
Cora Staunton - 2
Rebecca Beeson - 2
Click here for all of the Round 1 coaches votes.
The views in this article are those of the author and not necessarily those of the AFL or its clubs