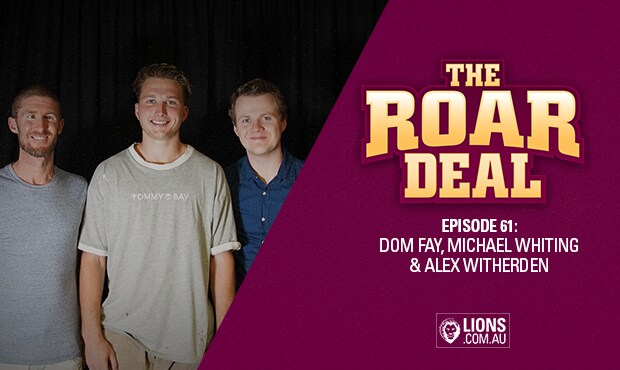 Alex Witherden joins this week's episode of The Roar Deal podcast with hosts Michael Whiting and Dom Fay to discuss the Round 4 game against Essendon and look ahead to the blockbuster game against Collingwood at the Gabba on Easter Thursday.
After playing in front of over 48,000 fans, the largest crowd of his career on the weekend, Witherden said communication with his teammates will be key in front of a sellout Gabba crowd this week.
LISTEN TO THE ROAR DEAL ON SPOTIFY!
"Communication. It is a bit louder, so got to make sure you go above with that communication to your teammates," He said.
"But also, to remember not to get caught up in the hype. If 22 blokes play their role, we're likely to be successful.
"Get back to doing the one percenter's and putting pressure on the opposition."
Listen to the full episode of the Roar Deal below:
The views in this article are those of the author and not necessarily those of the AFL or its clubs