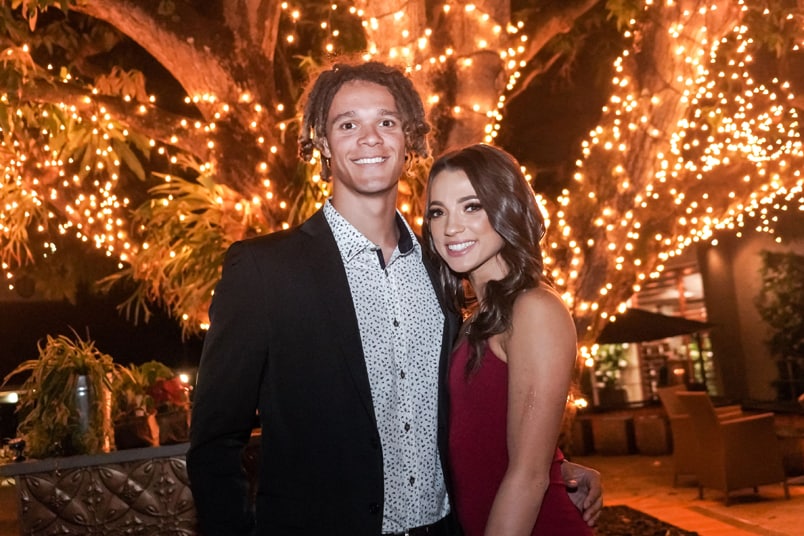 Jade Ellenger arrives with her guest.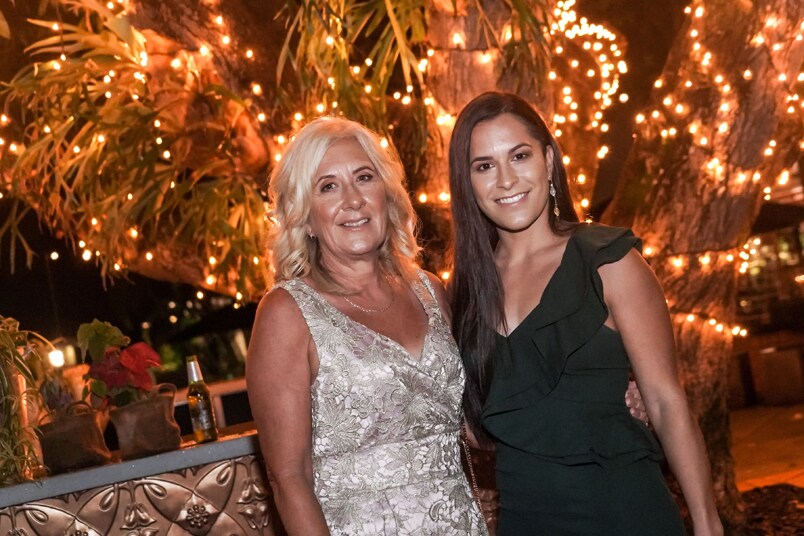 Ally Anderson with her guest.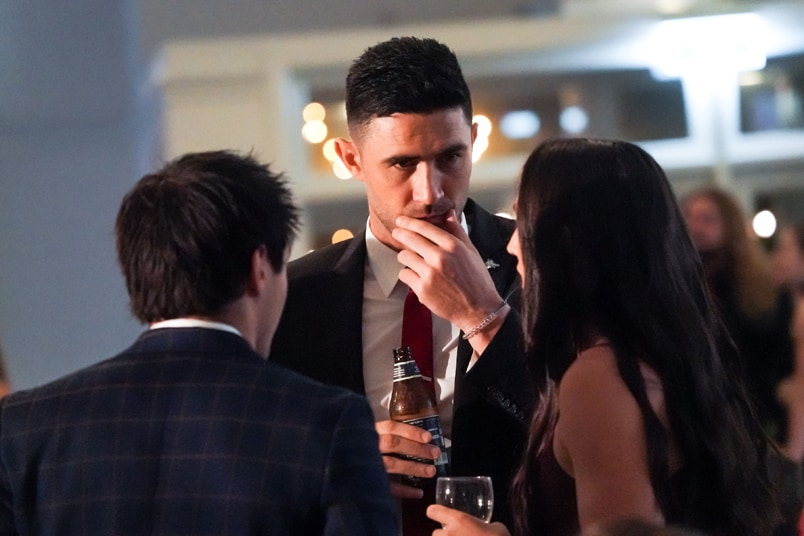 Assistant Coach Brent Staker chats with Sharni Webb before the night gets underway.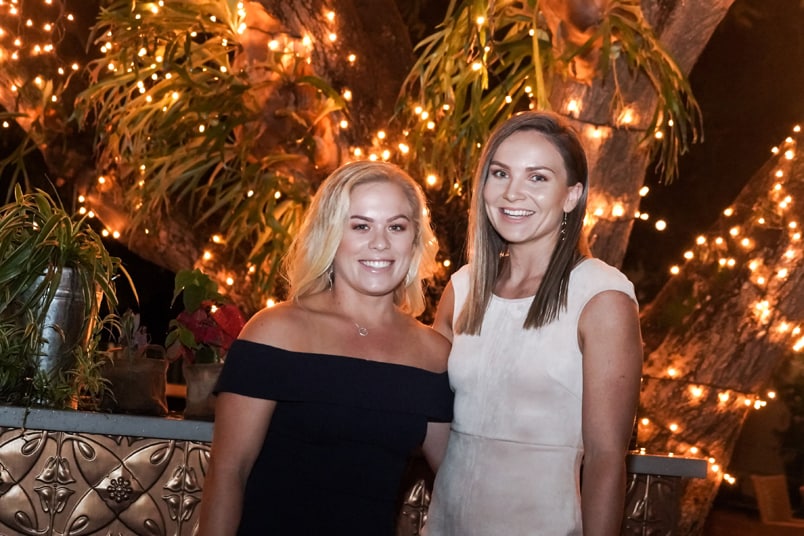 Jordan Zanchetta and Emily Bates.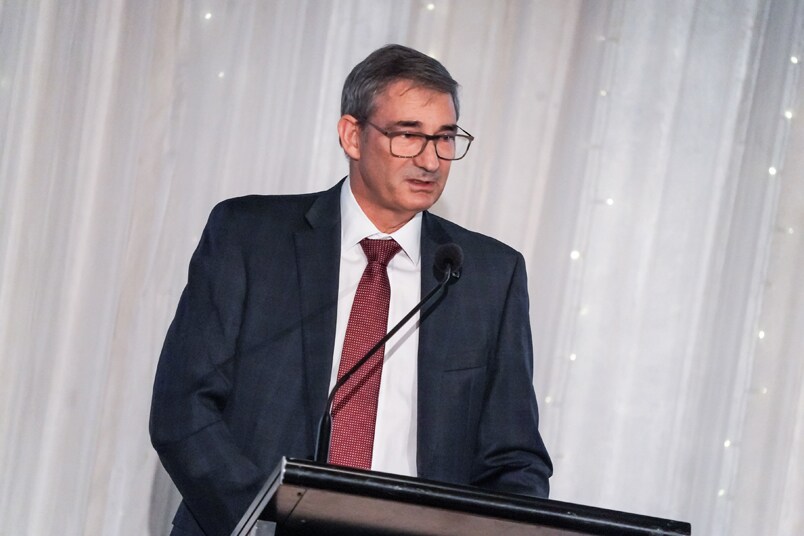 Chairman Andrew Wellington addresses the guests.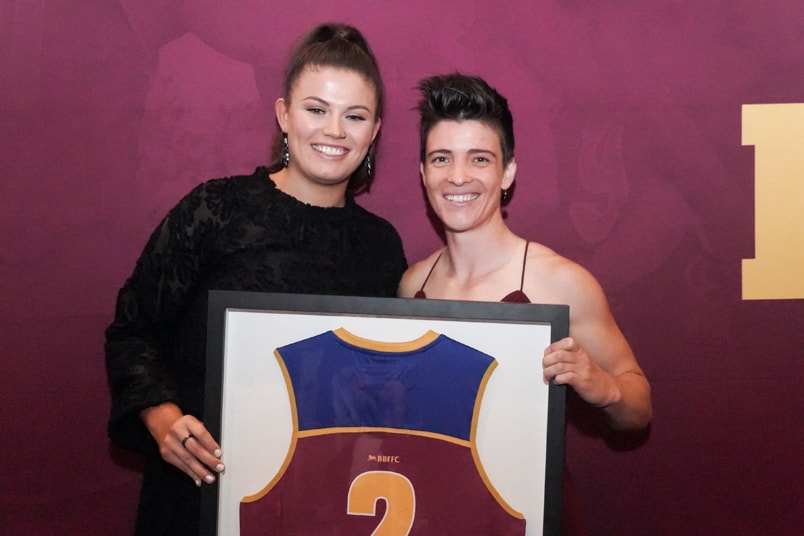 Bella Ayre is presented her guernsey by teammate Sam Virgo after her retirement speech.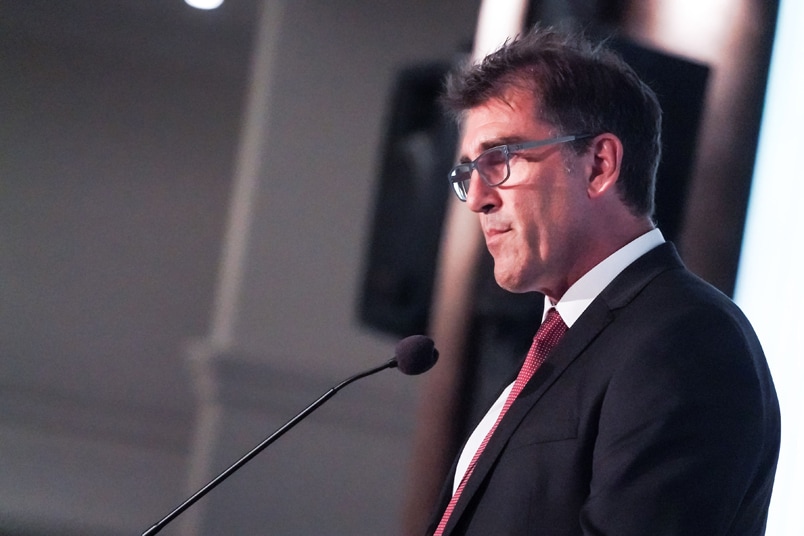 Coach Craig Starcevich reflects upon the season with guests.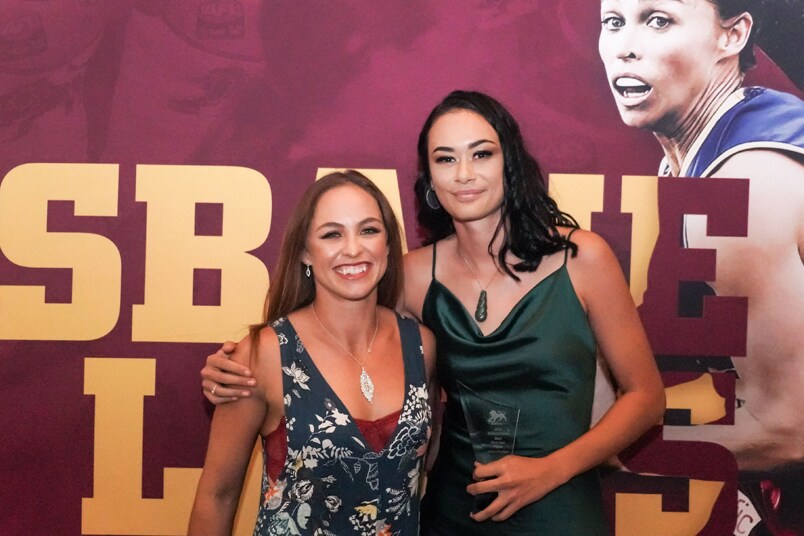 Jesse Wardlaw is presented the first award of the evening, Best First Year Player.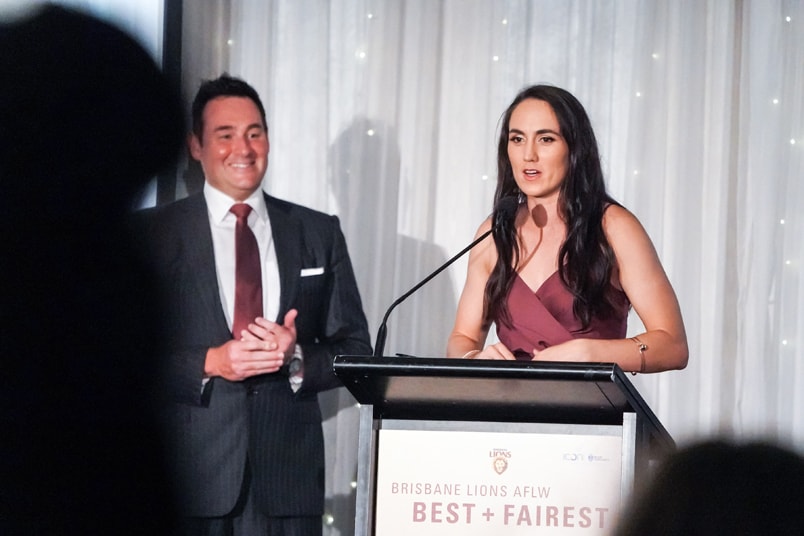 Sharni Webb accepts the All For One Award.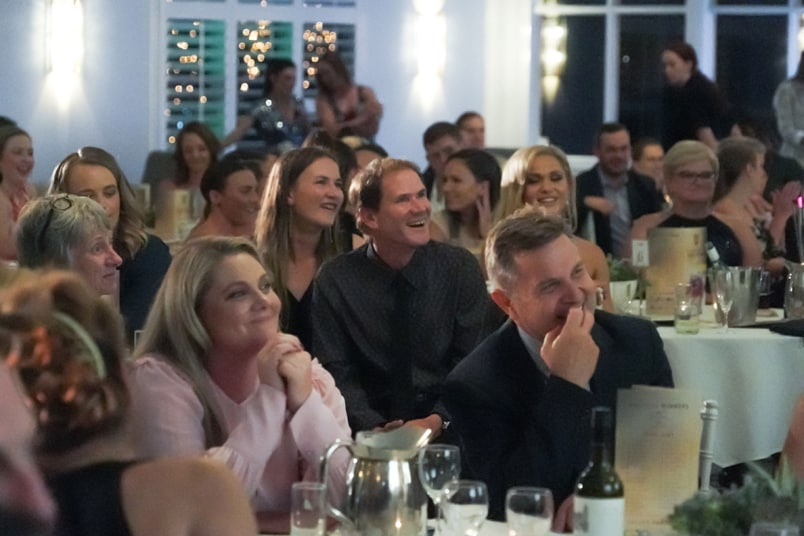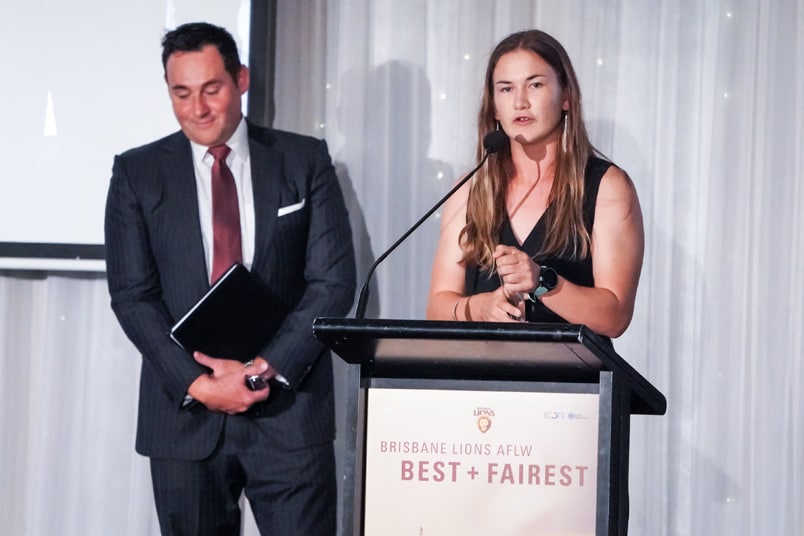 Shannon Campbell receives the Most Relentless Award.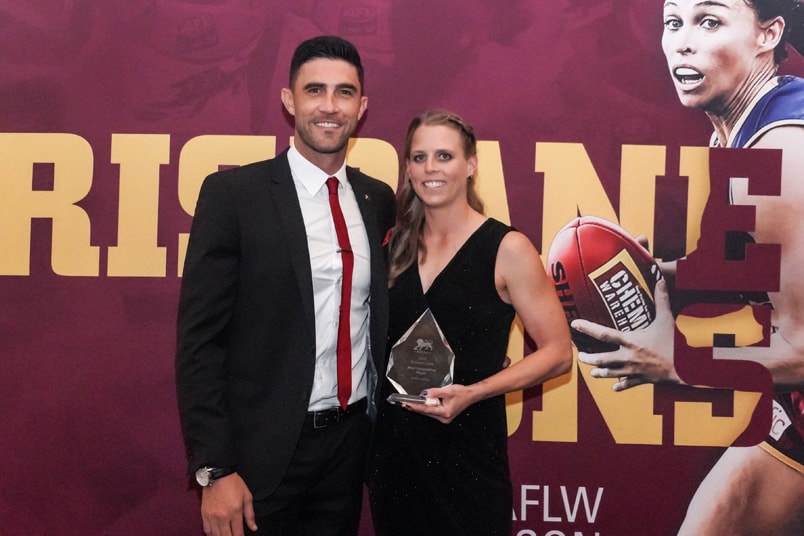 Kate Lutkins is named Most Competitive Player.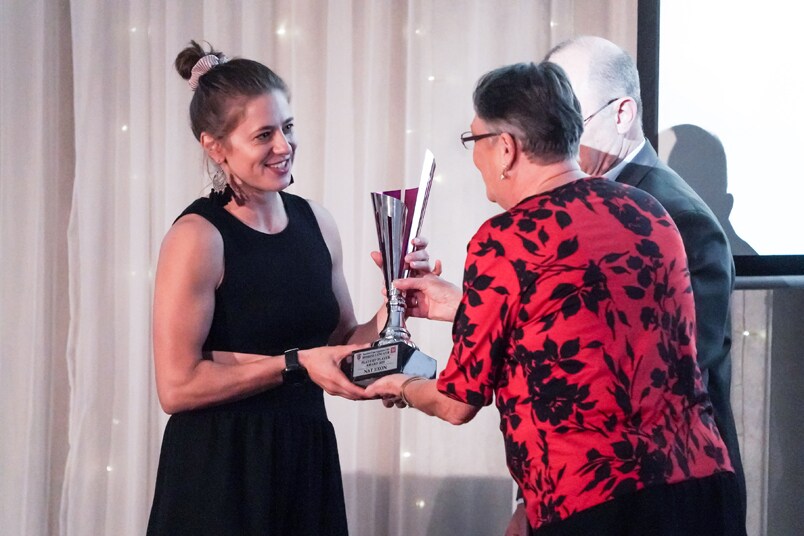 Nat Exon is presented her first award for the evening, Player's Player Award.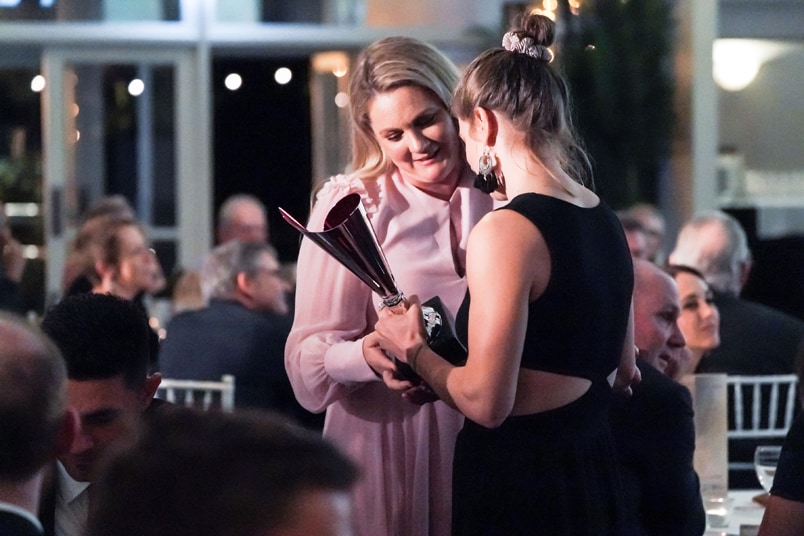 CEO Bree Brock with Nat Exon.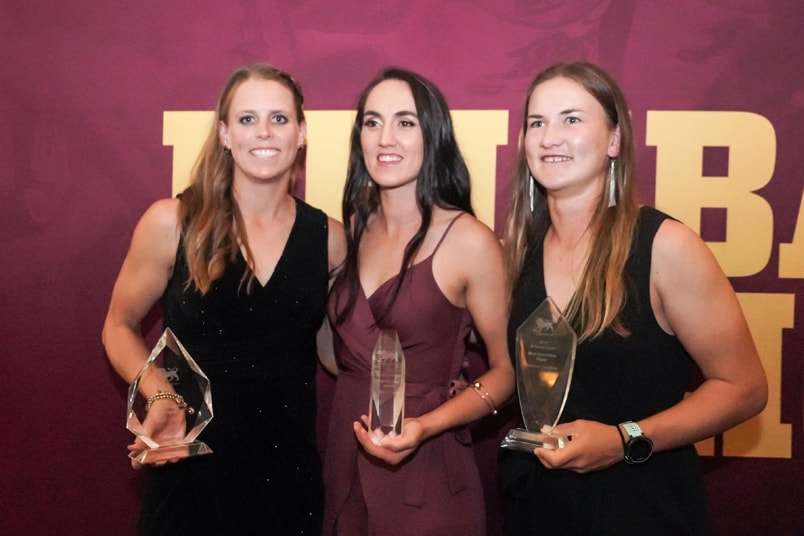 Lutkins, Webb and Campbell pose with their awards.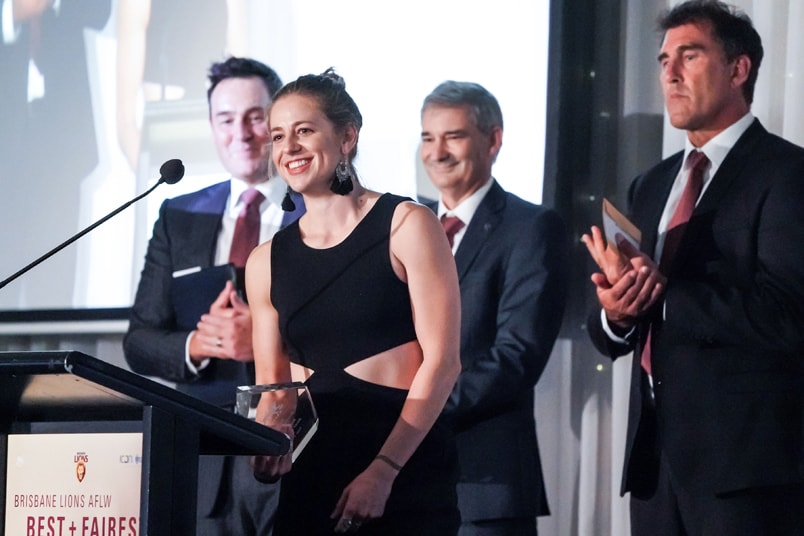 Nat Exon is named 2019 AFLW Best and Fairest Runner Up.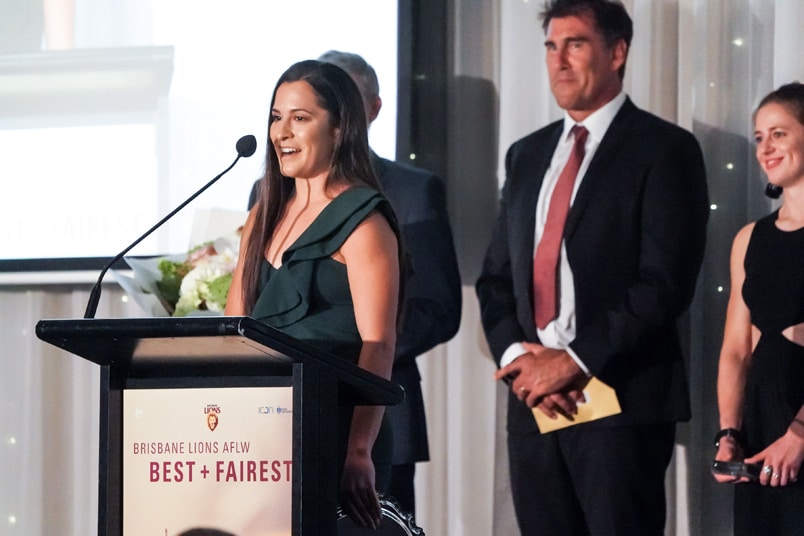 Ally Anderson gives her acceptance speech after being named 2019 AFLW Best and Fairest.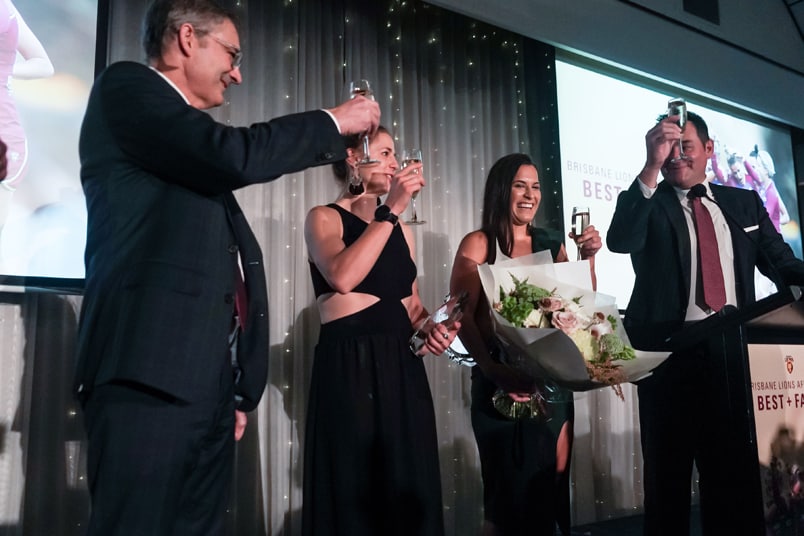 A toast to Ally!