The Brisbane Lions were the hot favourites against Collingwood in the 2002 Grand Final.
The players felt the expectation from outside their four walls to win their second consecutive flag. Their team was stacked with talent – six all Australians and three Brownlow medallists.
"I think the expectation on Grand Final Day against Collingwood was that we were going to win and win easily," Alastair Lynch told lions.com.au as part of their Premiership Pride series.
"Certainly not from inside our Club but that was the expectation outside."
When they arrived at the MCG the players quickly realized they were in for a tough day thanks to miserable conditions. It was cold, and it was wet.
"Our game plan was set up for wet weather footy," Lynch said.
"We didn't mind it."
Midfielder Nigel Lappin said he also felt the expectation from the outside, but their Coach Leigh Matthews always managed to lift that pressure.
"He just had a really good way of keeping us level in the final," he said.
Lappin can still remember the quote Matthews said to them before the game.
"You need to risk the despair of a loss or a defeat to experience the exhilaration of victory.
"All it suggested to us was don't fear winning today," Lappin revealed.
"At the same time, when it's your moment, back yourself. Make sure you do everything you can to be in the moment."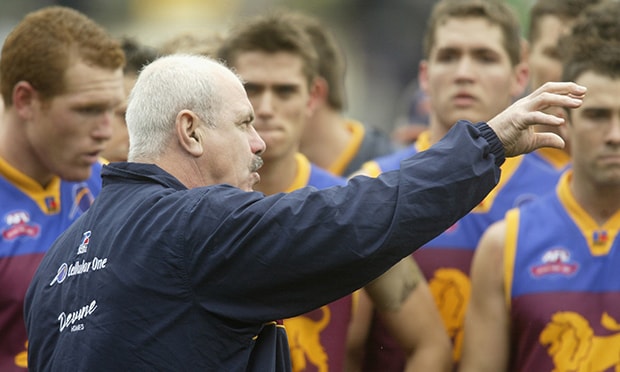 His Captain, Michael Voss, was just as inspirational.
"Vossy didn't have to say much before the game," Lappin said.
"It was the look in his eyes that was always the greatest for us.
"You just knew he wasn't going to let the team down."
The game was far closer than their inaugural premiership win against Essendon the year before. The Pies were making them work for everything and even kept the Lions goalless in the first term.
Leading into the final quarter, only four points separated the two teams. Defender Darryl White said the crowd's influence was overwhelming.
"It was really hard to gauge where we were at. The Collingwood crowd were just up and up and up," White said.
"We couldn't hear anything. It was just deafening."
Both teams threw everything at each other in those final moments. Every player was desperate in those scrappy conditions and the game really could have gone either way.
"They were just coming and coming and coming," White said.
"We were so relentless in the way we played as well."
It wasn't until Jason Akermanis' left foot snap in the last few minutes, that the Lions knew their second piece of silverware was within reach.
"It was really close, right to the wire," Lynch said.
"When the final siren went that year, it was a totally different feeling to the first one.
"In a tough game, it was just relief."
Lappin, Lynch and White played in all three Lions premiership teams together.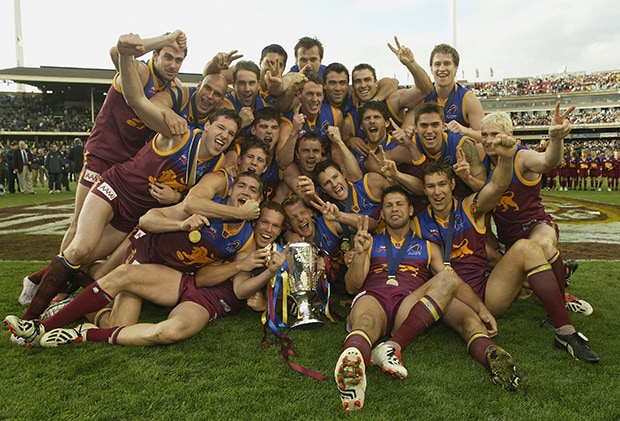 Previous episodes of the Premiership Pride:
Episode Three: Marcus Ashcroft