Today lions.com.au brings you the next part of the player review series. This time, for players with guernsey numbers 16-20.
11:33am Sep 19, 2016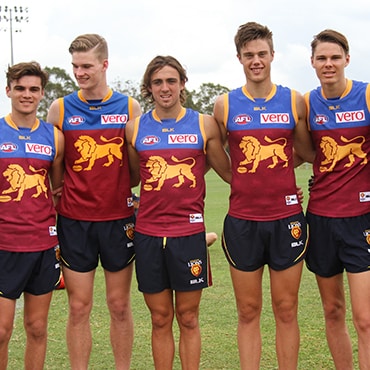 Up to 10 Lions could make their debut for the Club this week at Sunday's NAB Challenge match.
1:43pm Feb 17, 2016

The new recruits from the draft have been assigned their jumper number.
1:02pm Nov 30, 2015