It's time for the next part of our 2016 Player Review series.
Today we're looking at players with guernsey numbers 26-30.
#26 Tom Cutler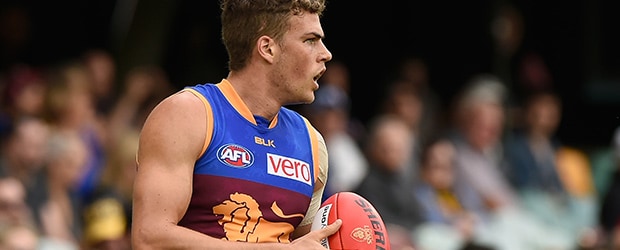 After an impressive 2015, Tom Cutler entered 2016 in full force but faced injury setbacks with a dislocated shoulder in Round 5 against the Western Bulldogs. He returned in Round 10 against Hawthorn and was instrumental in helping snap the Season's 12-game losing streak, kicking two goals in Round 18 against Essendon. Despite his setbacks, the 21-year-old averaged 18.5 disposals and career highs of 13 marks and 2 goals. The 190cm tall utility took home the Marcus Ashcroft award for Most Professional Player in 2016.
Coach's notes:
Tom played majority of his footy as a running back, playing all his games in the AFL. He was top 5 in the Club for metres gained, providing good run off halfback. He impacted the scoreboard, kicked 9 goals for the season. All in all a good season for Tom and we expect big things from him in 2017.
#27 Darcy Gardiner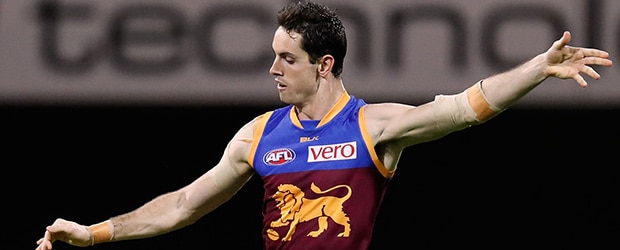 Darcy Gardiner came into 2016 strong-willed and determined to impress after a challenging 2015 saw him sidelined for the most part after undergoing ankle and shoulder reconstructions. The 20-year-old defender impressed throughout the year despite injury setbacks which saw him sidelined for three games after Round 8 against Collingwood. The 191cm tall earned a reputation as a 'competitive beast' at junior level, an attitude which has followed him till now as he took home the 2016 Shaun Hart award for Most Competitive Player at the Club Champion night.
Coach's notes:
Darcy had his best year to date at the football club, he finished in the top 10 in the B & F. He played on some of the better forwards in the comp, the Eddie Betts' of the world and Mark LeCras from West Coast to name a couple. Got the job done week in week out and was awarded the most competitive player for season 2016.
#28 Lewis Taylor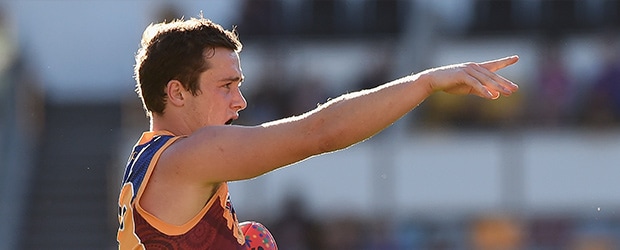 The agile 21-year-old midfielder continued to prove his worth for the Lions after playing 19 out of 22 games for the 2016 season. Taylor won the AFL's NAB Rising Star Award in an outstanding debut season in 2014, and was 6th in the club B&F in 2014 and 7th in 2015. Taylor impressed kicking 3 goals in Round 1 against West Coast Eagles and went on to average 14.7 disposals and 7.4 kicks. He reached a milestone in Round 6 against the Sydney Swans that only 2 other players for the Brisbane Football Club have ever reached which was his 50th consecutive AFL match from debut after having broken into the side in Round 1 of his first season at the Club.
Coach's notes:
Lewis Taylor played all but three games for the season, he missed two games through injury and one when he was omitted in Round 7. Played mainly as a small half forward. Occasionally he went through the midfield. He kicked 18 goals for the season and re-signed at the footy club for 3 more years, which is a good result. Moving forward we need Squizzy to become more of a permanent midfielder for us to enable us to use his run and carry ability.
#29 Jaden McGrath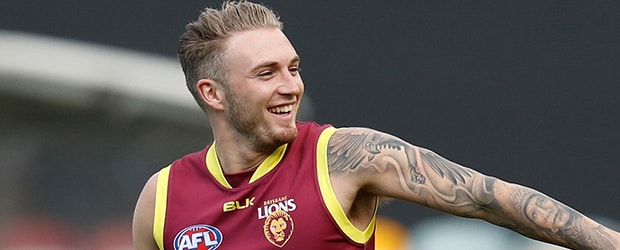 Second-year player Jaden McGrath played in the NAB Cup but the 20-year-old faced a major setback from then on – suffering a stress reaction in the navicular bone in his foot and missed the remainder of the 2016 season.
Coach's notes:
Jaden missed majority of the season through injury, he wasn't able to get a good look at any game time this year at AFL or NEAFL level. Hopefully injuries behind him and he can be bigger and better for season 2017.
#30 Eric Hipwood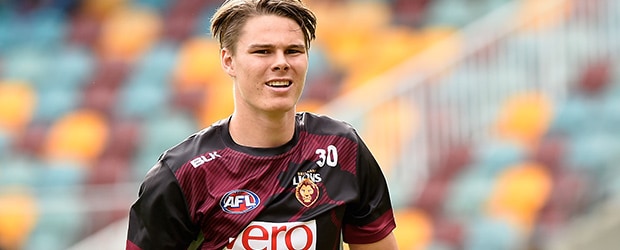 Strong overhead and agile for his size, Eric Hipwood played his first professional game of football in Round 13 against the West Coast Eagles where he also managed to kick his first goal. Starting off strong, the 200cm forward continued to impress by averaging 6 kicks, 9.5 disposals and 3.5 handballs. He also impressed in Round 18 against the Bombers with a mark that landed him a nomination for the AFL's Mark of the Year.
Coach's notes:
Eric played 10 games in 2016 in his debut season and along with Josh Schache formed the nucleus of what will be our forward line moving forward. He impacted the scoreboard, kicking 11.16 for the season. He showed in his good games especially against Richmond, where he kicked three goals, his ability to mark the footy and use his frame. He'll be a long-term prospect for us.
More Player Reviews

Numbers 1 - 5

Numbers 6 - 10

Numbers 11 - 15

Numbers 16 - 20

Numbers 21 - 25