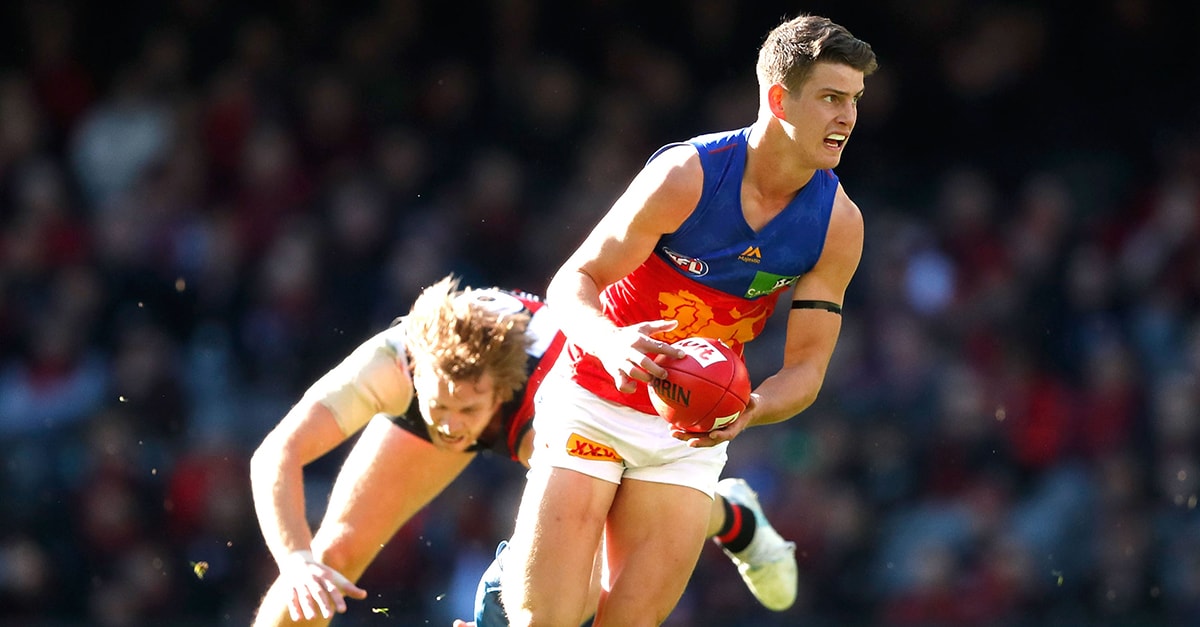 Something had to give when the Brisbane Lions suffered repeat casualties in the player retention war, and it's clear that the tide is starting to turn.
Just four of the 24 players the club picked in the NAB AFL National Draft from 2013 are no longer on the list.
The introduction of the Brisbane Lions Academy helped, giving the club first choice on players it could develop in particular zones, with Jonathan Freeman, Liam Dawson, Harris Andrews, Eric Hipwood, Ben Keays and Jacob Allison graduating to the senior list.
Connor Ballenden is the cream of the 2017-eligible Academy crop and a sure-fire first-round pick, but Jack Clayton, Jack Payne and Ben Sloan also represented the Allies at the NAB AFL Under-18 Championships.
Key forward Josh Schache's decision in June to re-sign until 2019 was an indicator in the shift towards retaining players at the Lions, and one of last year's first-round choices, Jarrod Berry, has already re-committed.
It is too simplistic, the Lions' national recruiting manager Stephen Conole says, to suggest their retention success owes to selecting interstate footballers from the country more often than the city.
Ten of the 24 recent draftees are country Victorians, including three last year from the North Ballarat Rebels – Hugh McCluggage, Berry and Cedric Cox – and that is not a coincidence, but only part of the club's vision.
Conole has worked in recruiting at the Lions since 2011.
"If there's an opportunity to bring in some players who have had a prior relationship, then great," he told lions.com.au.
"We were really happy to get Hugh and Jarrod together in last year's draft and it worked out really well, but probably where we rated them is where they fell.
"We certainly didn't alter our draft board on the night, but if you can do it, it has a lot of positives.
"We've been fortunate enough the last few years to be able to group together a few AFL Academy kids, so even though they may come from different areas of the country, they've got a bit of a background."
Conole said player retention demanded a "whole club approach" and the Lions had improved across the board.
"It's in your welfare, it's in your coaching, it's in your rehab and your recruiting certainly – and, of late, we have done all of that well," he said.
"Everything works together, so I don't think the whole area of retention is just as simple as 'If we draft these kids from that area, then everything will be fine'."
BRISBANE LIONS' DRAFT HAUL SINCE 2013
2013: James Aish (Norwood), Darcy Gardiner (Geelong Falcons), Daniel McStay (Eastern Ranges), Lewis Taylor (Geelong Falcons), Tom Cutler (Oakleigh Chargers), Nick Robertson (East Perth), Jonathan Freeman (Aspley)
2014: Liam Dawson (Aspley), Harris Andrews (Aspley), Josh Watts (Glenorchy), Jaden McGrath (Bendigo Pioneers), Josh McGuinness (Lauderdale), Josh Clayton (Sandringham)
2015: Josh Schache (Murray Bushrangers), Eric Hipwood (Aspley), Ben Keays (Redland), Rhys Mathieson (Geelong Falcons), Sam Skinner (Gippsland Power)
2016: Hugh McCluggage (North Ballarat Rebels), Jarrod Berry (North Ballarat Rebels), Alex Witherden (Geelong Falcons), Cedric Cox (North Ballarat Rebels), Jacob Allison (Aspley), Corey Lyons (Sandringham Dragons)
Players in bold are no longer on the list
Players italicised are Lions Academy products
The views in this article are those of the author and not necessarily those of the AFL or its clubs