Eight Brisbane Lions NEAFL players had more than 20 disposals in the side's ninth straight win over Canberra on Saturday.
Development Coach Paul Henriksen says sharing the responsibility amongst the team is integral for the team's success.
"We had twelve individual goal scorers but to share the load possession wise means others are getting involved and we're not just relying on a group of players, it's a whole team. It's a holistic approach to the team," Henriksen said.
The Lions were unforgiving against the Demons in the nation's capital, defeating them by 15 goals.
In the final quarter alone the Lions kicked nine goals, to Canberra's one.
"I think it was a real focus for us during the week. We wanted to make sure that we defended well…we wanted to defend a little bit stronger than we did against Redlands," he said.
Archie Smith, the player of the round, was outstanding, with four goals and 21 disposals.
"It was a great effort from him. It's exciting to see him hit the scoreboard but also have a great day around the ground. I know that he wanted to make an imprint on the contest and he did that during the day," Henriksen said.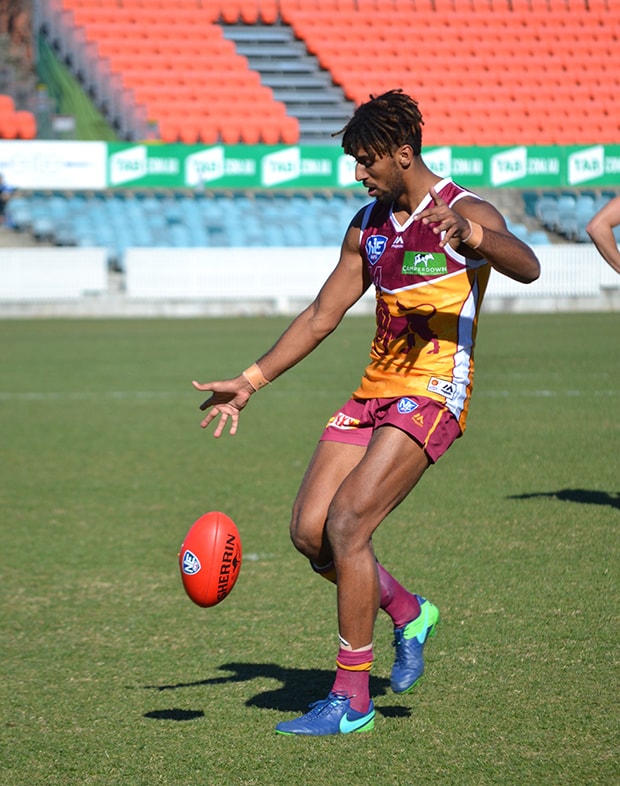 Matt Hammelmann kicked the most goals for the afternoon, slotting five, after playing in the defensive pocket the week before.
"Just showed again his flexibility…to go back forward for him on the weekend and to kick five. He was really happy with that performance and we were as well."
Players are doing everything they can to push for a Senior call-up and Henriksen believes in house competition is healthy for their development.
"They are looking to put pressure on the Senior group at AFL level. I think that's really healthy amongst our NEAFL group, but also our AFL group," he said.
On Saturday they'll play in a curtain raiser at the Gabba against the Sydney Swans.
The Lions will aim for their tenth straight victory in the top-of-the-table clash.
"We know that moving forward into this game our boys will need to play close to their best to challenge them, and it's a challenge our boys are looking forward to," Henriksen said.
The Brisbane Lions meet the Sydney Swans at 12:45pm on Saturday at the Gabba. The match will also be streamed on NEAFL's YouTube channel.