Senior Coach Chris Fagan says he is passionate about improving players' and coaches' mental health in today's demanding game.
Fagan recently spoke to his former Hawthon player Brad Sewell in Melbourne for 7Sport's "Talking Footy" podcast.
"I'm seeing more and more players suffering from mental health issues and I'm convinced it's because there is so much pressure on them now externally, not so much internally," Fagan said.
"You've got to be constantly aware of that and take mental health seriously. It's real. There was this stigma attached to it."
In his first year at the Brisbane Lions Fagan, along with his staff, are putting practices in place to ensure players' mental and physical health is up to scratch.
Brisbane often play away on Sunday afternoons and fly back late that same night. In other seasons, the team were expected to come in the next day, but this year the Club has scrapped this practice and will give them the day off.
Fagan believes this is important in conserving their energy and providing a better life balance.
"The Club's got to get really good at making sure the players have good balance in their lives. And that it's not just football, football, football," he said.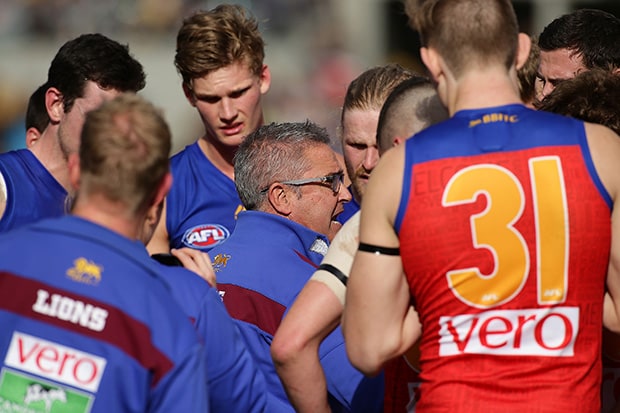 Fagan is a strong advocate in players' having interests and ambitions outside of football.
"Studying or doing something outside of footy to make them appreciate the bigger aspects of life. Because it is a bubble AFL. It's not normal."
In this respect, the Lions Senior Coach leads by example. He studied a Bachelor of Education at the University of Tasmania before he started coaching.
After graduating he worked as a teacher in his native Tassie, a role that has had a major influence on his coaching career.
"I'm still that teacher, I'm still trying to teach everybody, whether it be players or teachers to be better at what they do," he said.
It was in 1995 where he landed his dream job that combined his two passions: teaching and football. He was the inaugural coach of the TAC Cup side, the Tasmanian Mariners.
In 1998, at 36 years old, he moved to the mainland after accepting a job with the Melbourne Demons as their Reserves Coach. It was none other than Demons Coach Neale Daniher who granted his first step into the AFL.
"He embraced me in a magnificent way and we had a great partnership for 10 years," he said.
Daniher's approach to coaching and life left a lasting impression on Fagan. He admired his selflessness and the way he adapted his coaching method throughout his career.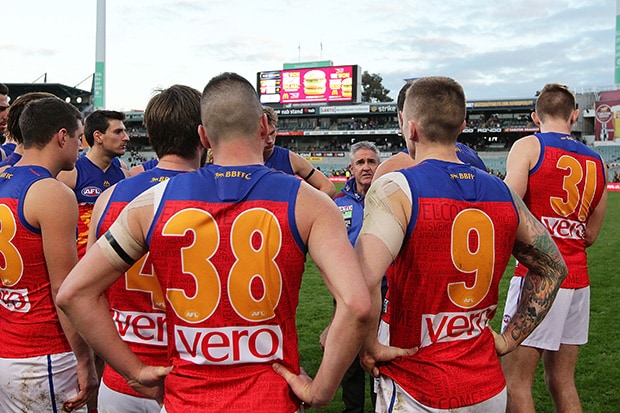 After a decade with the Demons, Fagan accepted a job from Alastair Clarkson and an unformidable bond was formed.
He became Hawthorn's Head of Coaching and Development, with Clarkson as Senior Coach.
During their tenure together, the Hawks reached five grand finals and achieved four premierships.
The on-field success was second to none, but Fagan enjoyed the personal growth he experienced while at the Hawks.
"Their thinking was different – it wasn't just the players whose performances were expected to improve, but the coaching staff too," Fagan said.
"We were putting a lot of pressures ourselves to develop and grow."
But unbeknownst to most at Hawthorn, Fagan had a burning desire to one day be Senior Coach himself.
He feared that his ship may have sailed, until Brisbane Lions CEO Greg Swann phoned him out of nowhere.
At the age of 55 years old, his dream came true and he became coach of the Lions in the 2017 season.
On Saturday, when Brisbane meet North Melbourne, his maiden year of coaching will come to an end.
His hope is that next year, and seasons to come, Queenslanders embrace his beloved code even more.
"The way Queensland sporting market is, they follow winners up there," he said.
"If we can get Brisbane to be a strong, competitive team again we'll fill the Gabba up. We've even noticed that recently."
"There's tremendous interest in the sport and it's got massive potential if both ourselves and Gold Coast can become more competitive."
After Saturday's game, Fagan's focus will turn to the 2017 AFL draft.
When asked what traits he looks for in a footballer, he kept it simple: character and game sense.
"You look for good character, first and foremost," Fagan said.
"I think ultimately if you're going to have success you need a team full of great characters. That understand teamwork and selflessness and playing a role and that it's not about you.
"Then you look for game sense. Guys that really understand how to play the game, can read the game, know where to stand, what to do. Have got footy smarts."