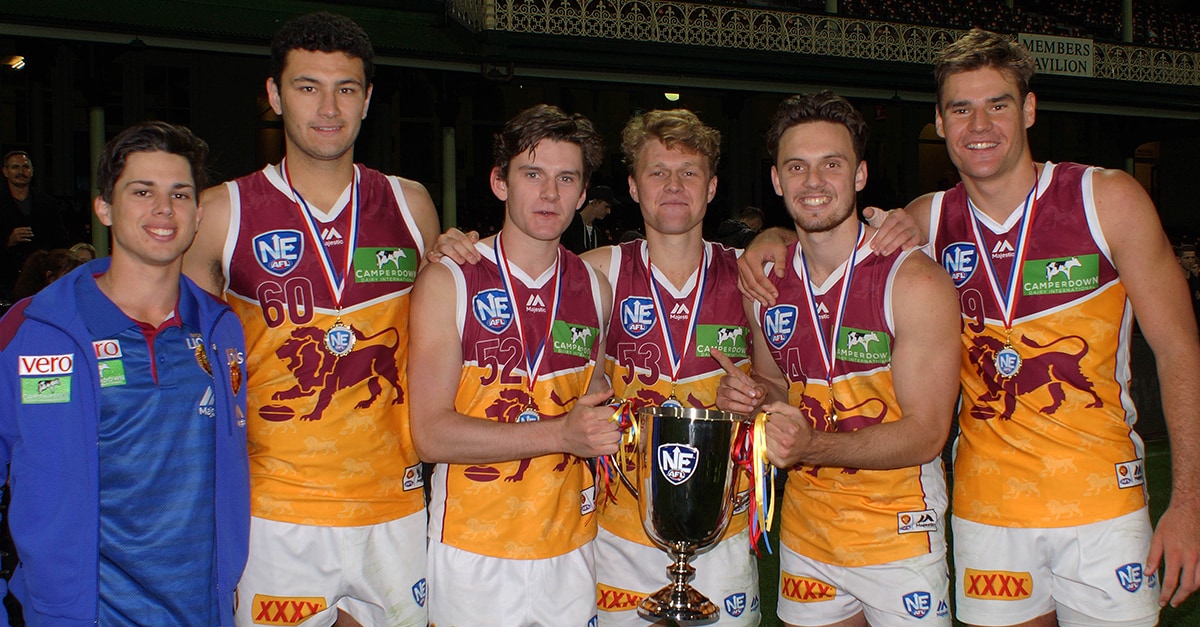 The Brisbane Lions NEAFL victory undeniably showed that the Club are making inroads in creating a culture of success. They went from wooden spooners to champions within 12 months.
But it also spoke volumes of the strength of the Hyundai Help for Kids Lions Academy program.
Of the 22 NEAFL premiership players, five are current academy members and seven are academy graduates.
Academy Manager Luke Curran, who has been with the program since day one, says the NEAFL Grand Final gave a lot of hope to players coming through.
"They can now see the end result," Curran said.
The Academy, which formed in 2010, develops 120 promising Queensland players between the ages of 12-18 years old.
Midfielder Ben Keays, a Morningside junior, was one who rose through the ranks of the Hyundai Help for Kids Lions Academy.
Keays won the Andrew Ireland medal for Best on Ground in the NEAFL victory, with 30 disposals and two goals. This year the 20-year-old alternated between the Senior and NEAFL side.
"I remember watching Ben as a thirteen, fourteen-year-old," Curran said.
"I think with Ben he's always been a competitor."
Curran says competitiveness is the "big ticket item" he looks for in a player. It's an attribute that can never be taught.
"He [Keays] didn't like getting beaten."
With AFL Combine and AFL Draft just around the corner, more Queensland Academy players have the potential to be drafted.
In the past four years, the Club has picked 15 players from the Hyundai Help for Kids Lions Academy.
Connor Ballendan and Jack Payne, both Academy players who starred in the NEAFL grand final win will be eligible for the 2018 AFL Draft.
But Curran warns the hard work only begins once a player is selected.
"It's one thing to get them there [Draft] but it's a whole other achievement to see them play Senior footy," he said.
The views in this article are those of the author and not necessarily those of the AFL or its clubs