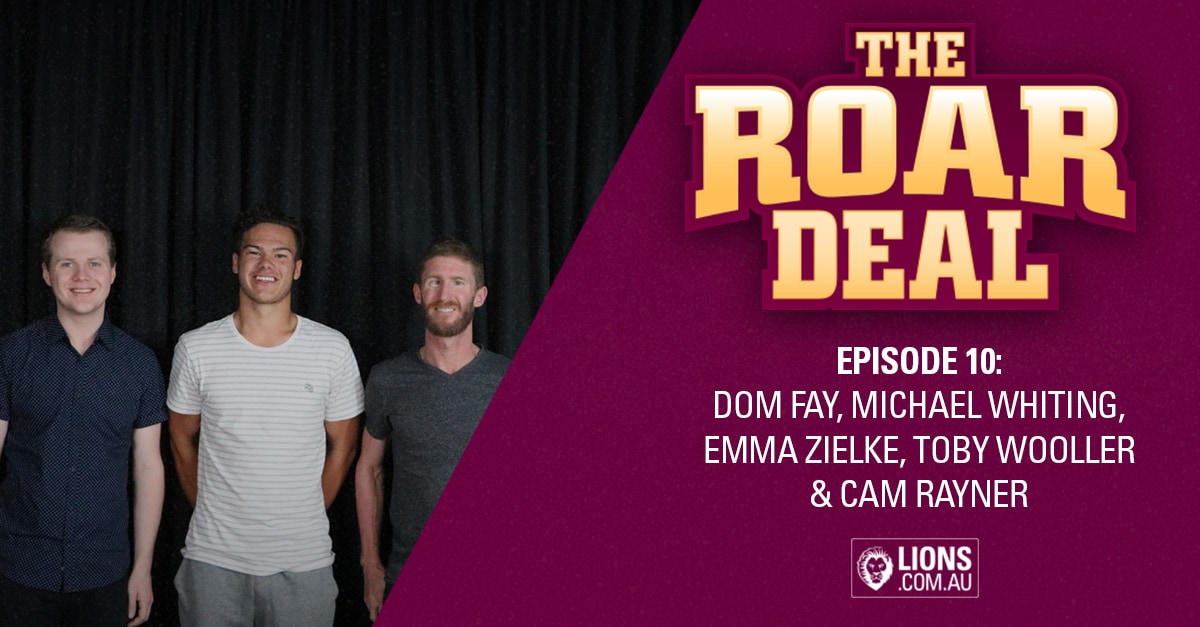 Since being drafted less than three weeks ago, Toby Wooller and Cam Rayner agreed that the greatest 'double-take moment' so far has been meeting some of their childhood heroes.
According to Wooller getting to know new teammate Luke Hodge has been a moment he will never forget.
"He picks Cam and I up every morning for training," Wooller said.
"The fact that he's driving us to training and we've got his number in our phones – we're still sort of pinching ourselves."
For Rayner, receiving a call from AFL legend Jonathan Brown, who made the number 16 guernsey his own in an illustrious career with the Lions, was a highlight also.
"I got a call from Browny the other day and he welcomed me into the number 16 club," Rayner said.
"He just said to make sure I enjoy my time up in Brisbane and he's coming back up later in the year and would like to catch up.
"It was awesome to speak to one of the blokes that I've been watching since I was a kid, it was surreal."
Wooller and Rayner joined Dom Fay and Michael Whiting for the final episode of The Roar Deal for this year, reflecting upon their dreamlike few weeks.
According to all reports the new recruits are fitting in well, bonding with their teammates and getting used to Queensland's heat.
"All the boys have been a real surprise in how friendly and approachable they've all been," Wooller said.
"The weather is really good, it's hard at training but you can't complain because you're walking around in t-shirts and shorts every day," Rayner said.
The transition from Melbourne to Brisbane was been smooth for Rayner and Wooller who travelled together by plane and have been living together in Brisbane since arriving.
"Having Toby with me has been awesome," Rayner said.
"We can bounce things off each other and work through it together, it's been good."
When asked by podcast hosts, Fay and Whiting, what Wooller had learnt about Rayner that Lions fans wouldn't know about yet, he gave an unusual response.
"I'll give you two things: firstly, he loves his skittles," Wooller joked.
"The other thing is he sings in the shower. He's quite vocal in there."
Alongside the full Lions squad, the new recruits will head to Tasmania this weekend for a week-long pre-season camp.
2017 AFLW Captain Emma Zielke also joined the podcast this week, sharing her excitement for what's to come next season with new and fresh faces amongst the women's team.
With the AFL recently reporting participation in Australian Football at a record high participation rate, Zielke was pleased by the result AFLW has had upon female participation.
"It feels like because of the success of female sporting organisations in Australia, other organisations have kicked into gear too," Zielke said.
"It has opened doors for female sport and I feel like Australian sport for women is going in leaps and bounds."
Fay and Michael wrapped up the tenth and final episode of The Roar Deal for 2017 with some Christmas cheer, exchanging gifts from the Lions Shop in true 'Secret Santa' style.
Be sure to listen to the full podcast to find out what gifts they exchanged!
The views in this article are those of the author and not necessarily those of the AFL or its clubs