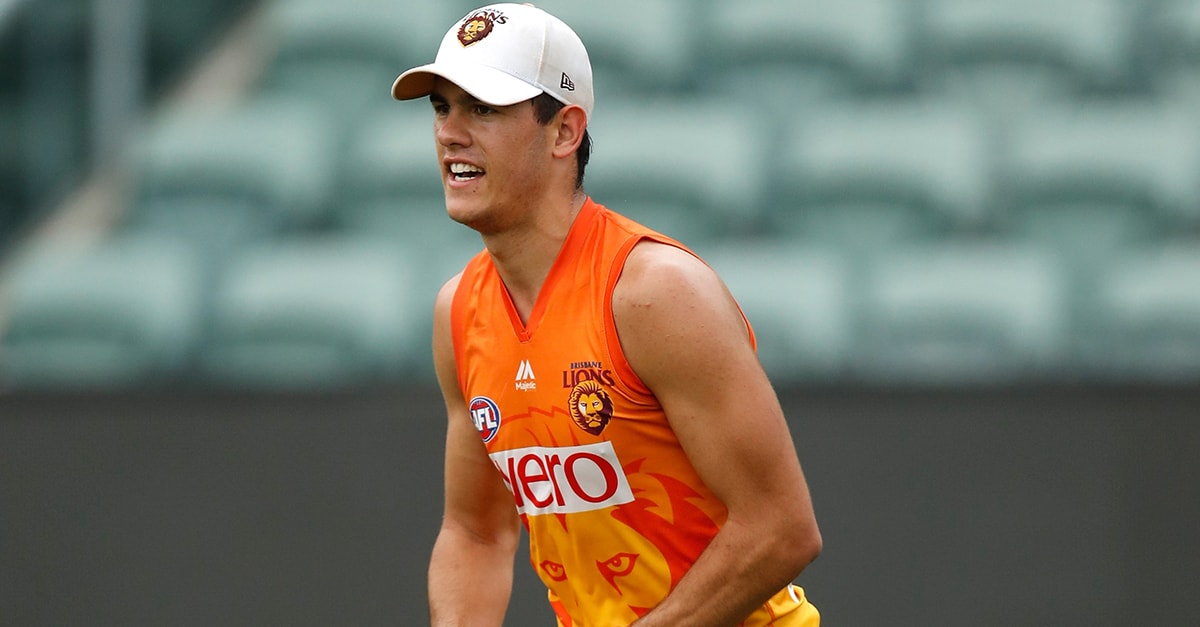 Huddled around the television with family and friends, it wasn't long until Brandon Starcevich landed his dream job.
The West Australian midfielder was recruited with Pick No. 18 by the Lions in the 2017 AFL Draft.
"Hearing your name called out is one of the best feelings in the world," he told Perth Radio Station 91.3 SportsFM.
"It's the dream job, you'd do anything, so I wasn't really too fazed about moving interstate. The Club is really good at facilitating that sort of stuff."
The cross-country move was made easier in part knowing his uncle Craig Starcevich works at the Club as the AFLW Coach. Though rather than live with his uncle, Brandon was paired with a fellow sandgroper.
"I've been housed with Rohan Bewick so I've been living with him for four or five months but I visit Craig for the odd feed," the 18-year-old said.
Brandon's draft year didn't quite go as planned with niggling injuries interrupting his pre-season.
Lost fitness meant Brandon spent the early part of the season playing catch up. Though some early season form landed him a spot in the WA Under 18's squad under coach and AFL legend Peter Sumich.
"I got my confidence back through those early rounds and started to play some good footy in the under 18's championships and then I carried that back into the WAFL."
Brandon has a firm goal for his first season in Lions colours after getting through the pre-season unscathed.
"I would love to play some Senior footy, that's my number one goal," he said.
The task will hopefully be made easier with a number of senior players taking Brandon under their wing.
"Some of the leaders at the Club like Harris Andrews has been really good at helping me learn the ropes and being a role model along with Ryan Lester."
The influence of new recruit and AFL legend Luke Hodge also hasn't gone unnoticed.
"When Hodgey speaks everyone listens, he's really good to have around the Club."
"We are building that destination club reputation with big recruits like Hodge and Charlie Cameron in the trade period along with Cam Rayner, Hugh McCluggage and Alex Witherden re-signing."
Brandon has also enjoyed getting to know his new coach Chris Fagan.
"He wants to talk to you and wants to have a relationship with every player on the list and staff."
"He's a real sort of relationships based, personable coach."
The views in this article are those of the author and not necessarily those of the AFL or its clubs