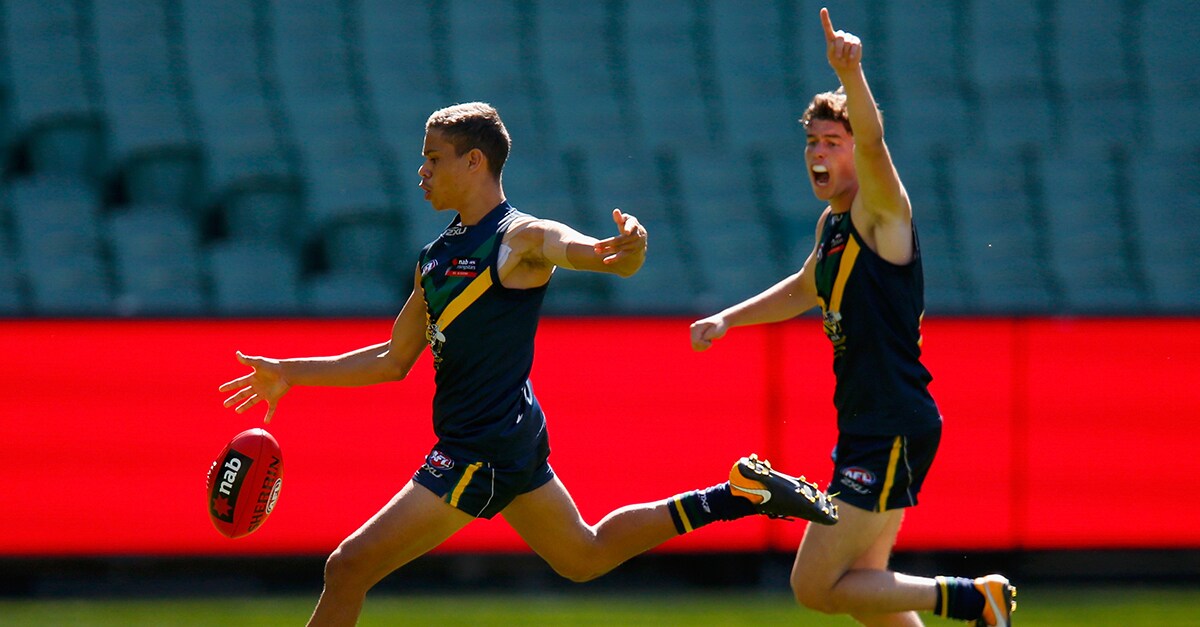 The AFL has confirmed a series of changes to the NAB AFL Academy, including ending the international training camps for the country's leading draft prospects.
As AFL.com.au reported in March, the League has been developing ways to include more players in what it hopes is a streamlined and quality program around the country.
It has seen a significant restructure of the talent program, which will have more prospects come under elite coaching across the country.
Where the Academy was seen as a prestigious 'finishing school' for the top prospects, that side of the program will no longer exist, with players to instead spend their time at state-based academies.
In decentralising the national Academy, the AFL will create five talent 'hubs' –Western Australia, South Australia, Vic Metro, Vic Country and the Allies.
There will be 30 players in each hub, made up of 17- and 18-year-old players, with a total of 150 players across the country in the program – an increase on the 60 players annually added to the NAB AFL Academy.
Each state Academy hub will have three camps, including one cultural experience, such as a trip to the Tiwi Islands, which the NAB AFL Academy has done in recent years.
The Academy state-based camps will occur in December, January and April each year. The April camp will include an 'All Australian' game where 25 of the best players eligible for that year's draft will be selected to come to Melbourne for a week-long camp which culminates in a match against a VFL side.
There will be an All Australian under-17s team picked as well after the under-16s national championships, which will play a game against a state under-18s side at a time during the season.
A review of the current Academy model found several issues which led to the change in the set-up, including a duplication of training for players in the national and state programs, too significant an investment in too few players and an increased competition from other sports.
As part of its decision to invest in different areas of the talent pathway, the AFL has abolished its annual overseas training camps for draft hopefuls, an outcome expected for some months.
The League has sent the best prospects to America in January the past four years, having previously also undertaken tours of Europe and South Africa. The majority of AFL clubs have also sent recruiters on those trips.
It also appears unlikely the level one camp (featuring under-17s prospects) in New Zealand around Anzac Day will continue.
The views in this article are those of the author and not necessarily those of the AFL or its clubs